Music journalist and life coach, Mari Fong, advocates for artists' mental health through the podcast Check Your Head.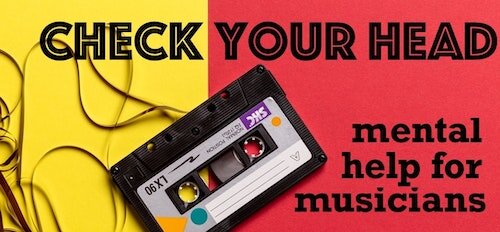 The podcast aired in 2019 and is hosted by Fong who worked within the industry for years. Her fuel for starting the podcast was the news of Chris Cornell of the rock bands Soundgarden and Audioslave and Linkin Park's vocalist Chester Bennington's suicides in 2017. Fong felt like she had to do something which led her to executive produce and present Check Your Head. It features candid and transparent conversations about mental health, wellbeing and recovery with musicians and experts. 
While musicians tend to express their emotions through the lyrics of their songs, most times there are no further actions to help them. "Musicians can often find it easier to express their emotions through music, with lyrics and melodies guiding the way. Therefore, one-on-one conversations about their feelings may be more difficult for them, making 'going to therapy' not a natural first choice when experiencing a mood disorder," said Fong. She noticed that with the deaths of Cornell and Bennington that while they sang about their emotional turmoil, people perceived that they were happy due to their success. Their internal battles with depression were overlooked by the perceptions of their external appearance.
We've been losing artists for decades to mood disorders (which can include addiction) like Elvis Presley, Kurt Cobain, Amy Winehouse. The focus of the industry has been more toward profits than the welfare of musicians causing mental health to be overlooked. To improve this, wellness should be prioritized to include regular visits with therapists, psychiatrists, life coaches and doctors.

Mari Fong
The taboo of artist's mental health pushed Fong to create a platform for artists to speak openly about their mental health. Each episode consists of a conversation paired with mental health experts and a musician. The goal is to find solutions for these issues through discussion. Some of the notable musician guests include Gilby Clarke, Emilio Castillo, Fred Armisen and most recently, Linda Ronstadt. Some of the top experts that have visited the show are Dr. Dan Reidenberg, Michael Friedman Ph.D., Dr. Ish Major and more.
Check Your Head currently has 19 episodes out and is continuing to raise awareness each time it airs. The podcast streams on its self-titled website, Spotify, Apple Podcasts and Amazon Music.