California-based alternative rock band, Osees, recently announced that they are going on tour this fall across the U.S.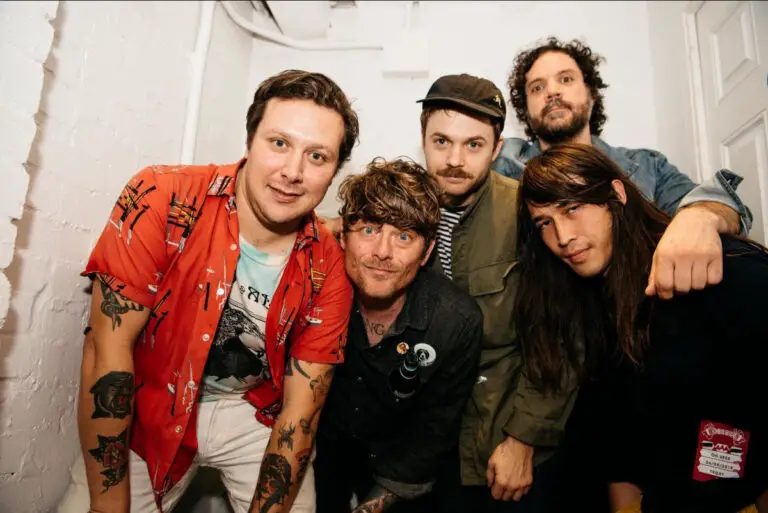 The band formed in San Francisco in 1997 and throughout their group's career they have changed their name a few times. Over the course of the years they have gained and departed from members. The current members of the group are John Dwyer the vocalist and guitarist of the group, Tim Hellman the bassist, Dan Rincon and Paul Quattrone on the drums and Tomas Dolas on the keyboard. Throughout their journey with different names , the Osees released over 20 EPs and albums. In the year 2020, they released four EPs, Protrean Treat, Metamorphosed, Panther Rotate and Weirdo Hairdo. 
With all tier releases within the last year, Osees is heading to several different states on tour later this year. From September to early October they will be performing in major cities including San Francisco, Portland, OR, Seattle, Minneapolis, Chicago, Cleveland, Toronto, Cambridge, Brooklyn, Philadelphia, Carrboro, Atlanta, Austin and Albuquerque. Alternative/indie band Mr. Elevator will be joining them on tour. Tickets are available on Eventbrite.
In addition to tour announcements, Osees front-man John Dwyer  has an announcement of his own. Dwyer is auctioning his custom created Werewolf Rug to raise money for the Coalition on Homelessness San Francisco. According to Dwyer the rug was made in San Francisco years ago. He found it fitting to benefit the work that the organization does in San Francisco.
The Osees Fall Tour Dates
Tue 09/07 San Francisco, CA – The Chapel
Wed 09/08 San Francisco, CA – The Chapel
Fri 09/10 Portland, OR – Crystal Ballroom
Sat 09/11 Seattle, WA –  Neumos  
Sun 09/12 Seattle, WA – Neumos  
Thu 09/16 Minneapolis, MN – First Avenue Mainroom
Fri 09/17 Chicago, IL – Thalia Hall
Sat 09/18 Chicago, IL – Thalia Hall
Sun 09/19 Cleveland, OH – Beachland Ballroom
Mon 09/20 Toronto, ON – Danforth Music Hall
Wed 09/22 Cambridge, MA – The Sinclair
Fri 09/24 Brooklyn, NY – Warsaw
Sat 09/25 Brooklyn, NY – Warsaw
Sun 09/26 Philadelphia, PA – Union Transfer
Mon 09/27 Carrboro, NC – Cat's Cradle 
Wed 09/29 Atlanta, GA – Variety Playhouse
Fri 10/01 Austin, TX – Hotel Vegas
Sat 10/02 Austin, TX – Hotel Vegas
Mon 10/04 Albuquerque, NM – Sister Bar