Old Fame, an indie rock band from Rochester today release their long-awaited single "Act II." With strong influences of psychedelic post-rock and emo, the band follows up previous singles "Short Cub" and "Cumberland" with "Act II," all part of their EP Nowhere to Be, to be released in the next few months.
Old Fame is Ben Armes (vocals, guitar), Doug Kelley (drums), Evan Clark (guitar), Jay Asarese (bass) and they've been a part of projects including Like Vintage, Alberto Alaska, Emulet, and Heavy Lies the Crown.
Due to the chaos of 2020 and the COVID-19 restrictions that shut down the band's studio, the second half of Old Fame's EP that was originally meant to be released in 2020, was pushed back to February 2021. With fans eager for the long-awaited conclusion to Nowhere to Be, Old Fame today share their latest, "Act II."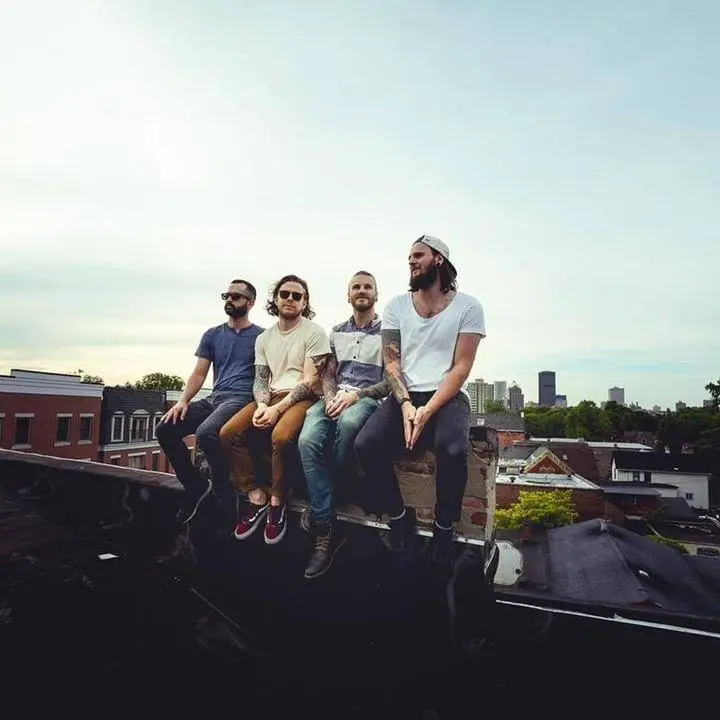 Given the challenge to describe the track in one word, nostalgic comes to mind first. "Act II" brings the listener back to the days of owning a myspace profile or listening to 92.7. It's a song full of emotion and passion one can only suppose was strengthened by the hardships of 2020.
Writing new songs gave us time to refocus on the world around us and incorporate our feelings in response to current events into the songs. We spent many weeks file sharing home-recorded demos back and forth until covid restrictions were temporarily lifted allowing us to safely rehearse and head into Wicked Squid Studios to record with Ian Fait & Josh Pettinger.

Doug Kelley
The build-up and flow of the song are impressive given the band's smaller presence in the alt-rock community. The EP in its entirety showcases the band's journey, as well as shows what they're capable of, paving the way for future works to crush the scene.
Below, you can find the link to their newest song as well as explore their music in its entirety. If you're a fan of alternative rock, they might be right up your alley.