PLUSH is an all-girl rock band comprised of four members, all under the age of 21, with a mission to embody the heart of rock and make a name for themselves in the music industry. With powerful vocals and a sound that holds true to the genre, the four girls set out to break the boring, repetitive mainstream culture and bring back classic rock.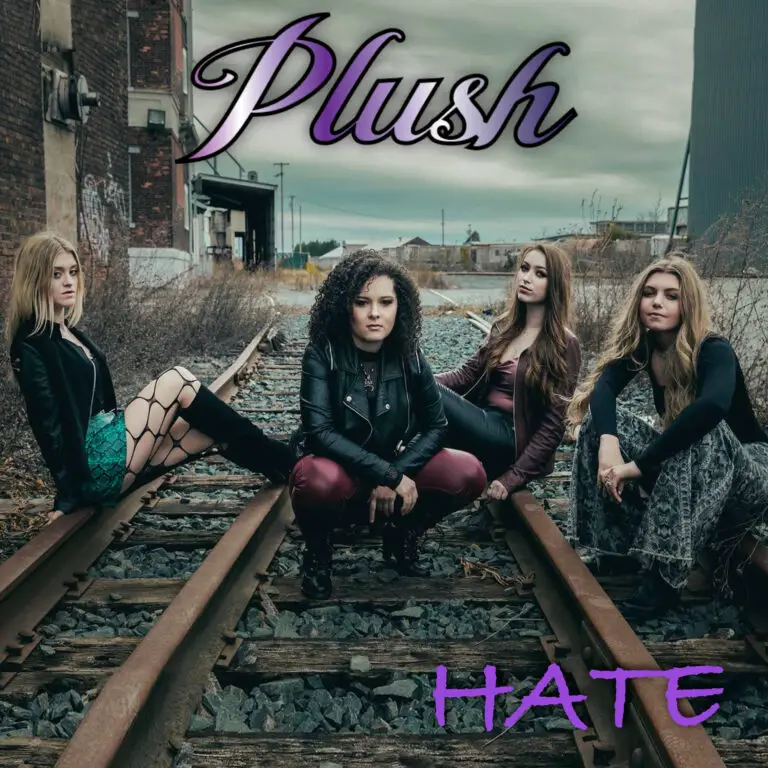 If you're a fan of The Voice, you might recognize the lead singer, Moriah Formica, a contestant back in 2017 who was affectionately referred to as "The Rock Goddess" by Miley Cyrus. Drummer Brooke Colucci, otherwise known as Rock Angel, is a well-established artist on social media, with acknowledgment from John Lennon, solidifying her talent and standing in the rock community.
Guitarist Bella Perron is a freshman at Berklee College of Music with an artsy presence on YouTube, regularly uploading impressive, drool-worthy guitar covers. Bassist Ashley Suppa ties the group together with beautiful bass backing, even being noticed by Ace Frehley of KISS.
The mission of PLUSH is to bring the heart of rock back to the mainstream with a new fresh spin on the sounds you already love. PLUSH hopes to inspire young women everywhere to follow their dreams, regardless of whatever challenges may lie in the way.

Moriah Formica
On January 18, 2021, PLUSH dropped a promo for their upcoming single, "Hate," available to be pre-saved and expected to drop on Apple Music and Spotify. The excerpt shows how well the band flows together, as well as the emotion and passion each member brings to the table, leaving nothing to be desired. The song focuses on a topic relatable to many, wanting to hate someone who broke her heart. But being unable to forget the love she had for them, she hates that she still loves them.