Fresh Layers Music Festival will take place on January 29, 2021 and will feature big names like Darryl McDaniels from Run DMC. The festival is teaming up with membership live-streaming service, Launch. Fresh Layers will serve as a benefit festival, providing its proceeds to the Felix Organization.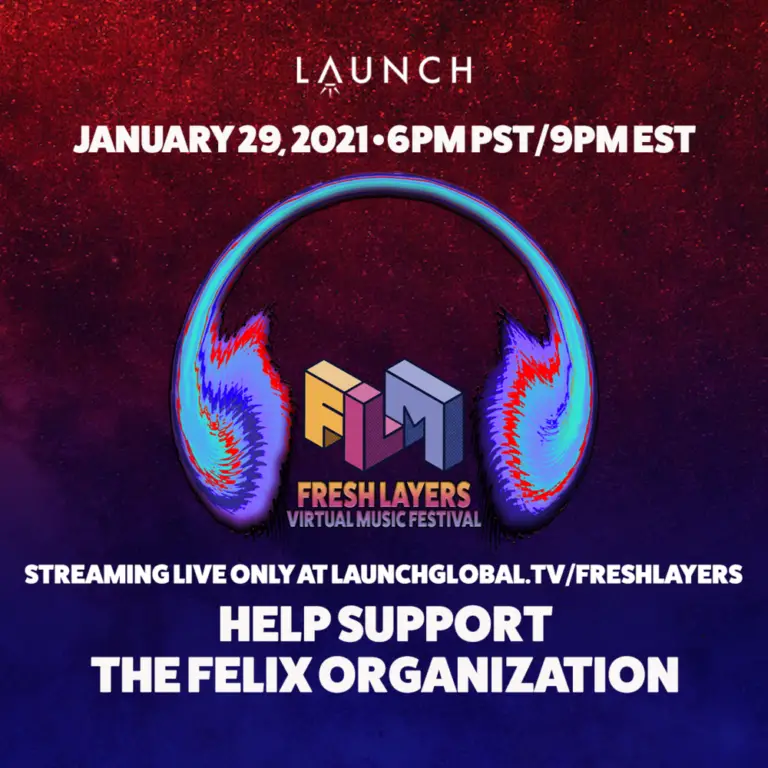 The Felix Organization provides opportunities and new experiences to enrich the lives of children who are growing up in the foster care system. It was founded in 2006 by Darryl "DMC" McDaniels himself, and Emmy Award-winning casting director, Sheila Jaffe. Both McDaniels and Jaffe were adopted. They were compelled to share their experience to help the lives of children growing up in the foster care system. The Felix Organization strives to enrich children by connecting them with nature with their different programs including: Team Felix, Camp Felix, Camp Felix West, Beyond Camp, Secret Santa, and Felix Friendship Circle. 
Fresh Layers Music Festival is working with Darryl McDaniels, but will be featuring a lot of other artists. McDaniels will be performing with Charlie Chan and is headlining the festival. The rest of the lineup includes Young Devyn, Zachary Murdock, Spaceface, Mega Ran, Andre Merritt, Brad Oberhofer, Old Man Canyon, Revenge Wife, The Happy Fits, Big Yuki, Boshia, Eche Palante, Dylan Chambers, Alt Bloom, M.A.G.S, Ben Kessler, Vinyl Williams, Reptaliens, MIGS718, Pearl And The Oysters, Bosley, GRMLN, Masok, Chanteclaire, and Special Guest James Poyser from The Roots.
The festival has three payment options, the first being a $10 monthly recurring contribution including access to the festival, partial proceeds will be donated to the Felix Organization monthly with the recurring contribution. The second option would be a $20, one time payment, that includes access to the festival and all the net proceeds will benefit The Felix Organization. The third option is a $15 charity monthly membership which will include access to the festival and everything on the Launch system. Half of this membership fee goes to the Felix Organization directly. People are able to cancel at anytime.
The Fresh Layers Music Festival is taking place on January 29, 2021 from 9PM – 11:55PM EST and will be available on LaunchTV. 
Launch is part of the ArtistShare family. They are known for being the internet's first crowdfunding website and the most trusted name in artist funding and fan engagement services today. ArtistShare was founded back in 2003 and has been providing premium business services to artists for over 18 years. With Launch Music they have created a simple and effective platform for music creators to fund new works and projects. 
For more information on the Fresh Layers Music Festival visit their website.