written by Matthew Romano
On January 22, 1972 Jerry Garcia performed at Setnor Auditorium on Syracuse University campus with his first live touring band outside of the Grateful Dead. He teamed up with American Beauty collaborator Howard Wales who wrote the composition to the album Hooteroll? The all instrumental LP which Garcia participated with a various cast on is reminiscent of Miles Davis record Bitches Brew. Abdul Mati Klarwein who did the cover album art for Bitches Brew also sketched Hooteroll?.
Jerry Garcia once stated that "Howard did more for my ears than anybody I ever played with because he was so extended and so different." As for the brief January 1972 tour in which Garcia, Wales and co. performed a handful of Northeast dates, in support of Hooteroll?, Wales remembers, "Jerry played some of the best blues I ever heard him play on that tour. The Hooteroll? tour that was basically a blur, though. We had two hours of sleep a night and by the time we got finished we were ready to be delivered to the emergency room."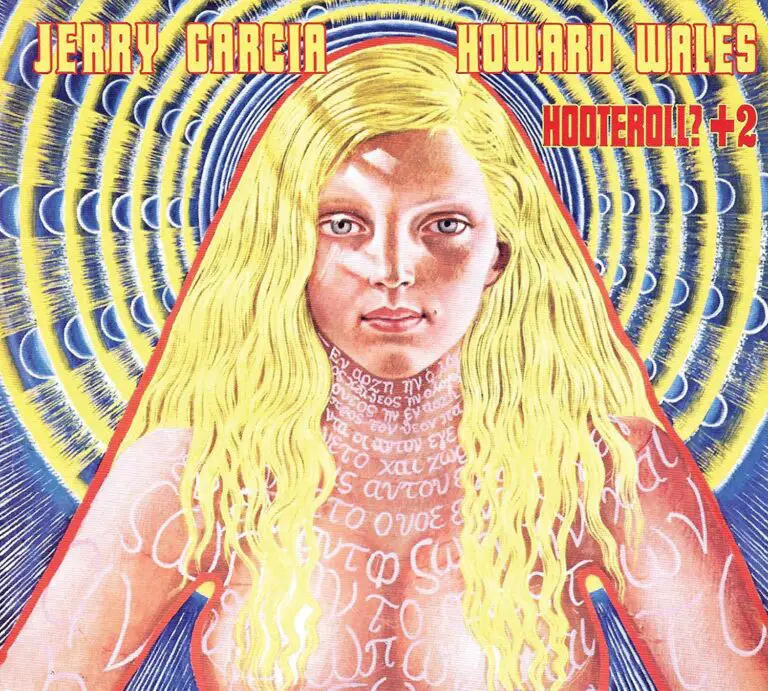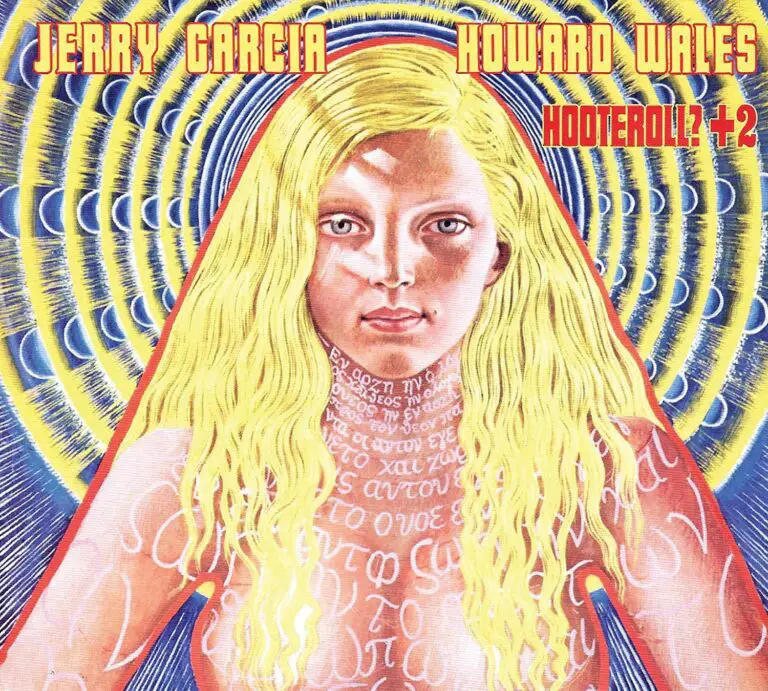 The touring band that took the stage in Syracuse that night was made up of Jerry Garcia on guitar, Howard Wales on keyboards, Jerry Love on drums, Jimmy Vincent guitar, Roger Troy (aka Jellyroll) on bass and vocals. The 700 person capacity music hall on top of SU Hill houses a 3,823-pipe Holtkamp Organ below a 70-foot-high open timber roof and stained glass windows. The show consisted of a 22 song set list that was mostly heavy improvisational acid jazz-rock fusion and does not have any live vocals till almost 30 minutes into the performance. With original jam tracks like "Space Funk" it could be said that they helped coin the category.
The entire performance weaves throughout galaxies on a cold January night with the Hooteroll? track "A Trip to What Next" One can only imagine the steamy visual illusions this music created off the stained glass windows inside Setnor that night. Unlike Jerry's live playing with the Grateful Dead in which he led the pack, in the beginning of 72 it was Wales who was calling the plays. Fifty minutes into the performance is Garcia's only words to the crowd where he introduces the band and takes a seat to see what unfolds with everybody else. After his quick ten minute set break Garcia returns to play his Wales acclaimed "best blues" on "Sweet Cocaine."
This Dinosaur BBQ blues ballad was One of Four songs that featured any vocals by Jellyroll, "when your downtown and left all alone, i need some rest woman, lord when i come home, i can't get nobody, lord to sooth my soul, well i feel like a dog that's lost his bone" After another 30 minute journey down the improvisational tunnel led by Wales on Hammond B3 organ the ensemble encores with "Gypsy Women."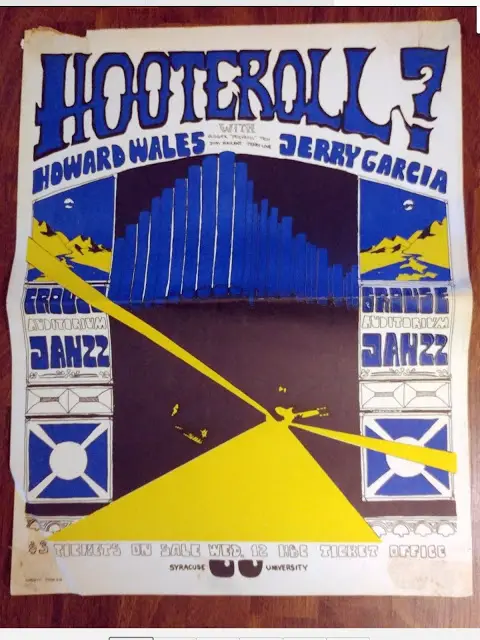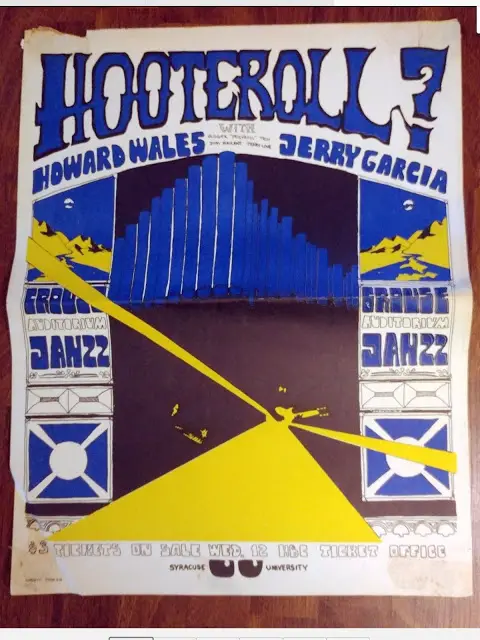 A week later the band made their way down the Thruway to the University of Buffalo for a performance on January 29, 1972. Very limited material exists of their work, Wales recently found the Buffalo tape and observed "It was a great tour because none of it was rehearsed. Some people are surprised when they hear that but we were capable of being out of the box. The way people get that way is because they're jammers. Jammers have no fear." Drummer Joe Russo had no panic over the years assembling musicians for their tribute to Hooteroll?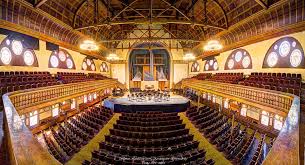 His third time was last January 12 at Brooklyn Bowl for the 2020 NYC Winter Jazz Fest where Russo led an all-star cast tribute to the composition. Joe Russo Presents Hooteroll? + Plus! at Winter Jazz Fest; The Bogie Band Debut. After a long strange trip of 77 years, Howard Wales just passed away on December 7, 2020. His iconic keyboard sound can be heard on The Grateful Dead's signature studio version of "Truckin'." "There was a point in which he was going to join the Dead, but Howard was to out there for them"
Listen to the Studio Recording of Hooteroll? below.