WOLF, an indie-pop artist from Queens, NY (aka Julia Wolf), released her first single of the new year, "Villain," on January 14. As an up and coming singer-songwriter, WOLF has begun to experience the harsh realities of becoming a musical figure in today's climate. While being a non-confrontational person, WOLF responded in the only way she knows how: "coming back bigger and fresher."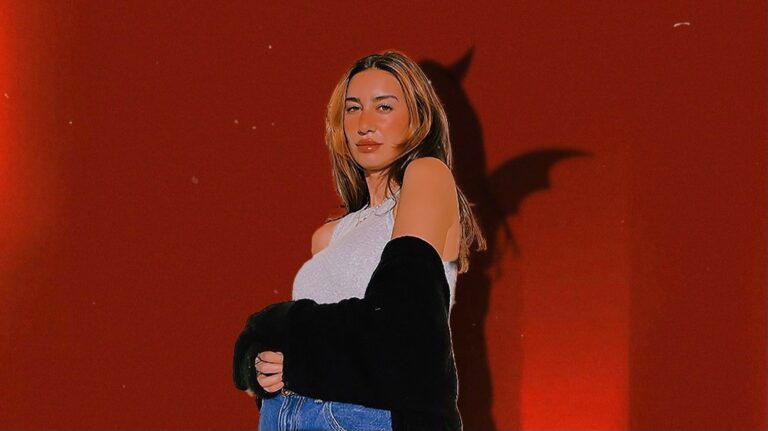 WOLF began her career buildup at the end of 2019 from her bedroom. She released freestyles and snippets of her music via her social media platforms. WOLF curated lots of attention, turning the heads of new fans and industry professionals. This recognition led to millions of streams and hundreds of thousands of followers on both Spotify and Instagram in less than a year. Additionally, the heavy buzz has even allowed the release of her very own clothing line, Girls in Purgatory.  
"Villain," produced by Jackson Foote, is a tribute to the shy kids and to the ones that always over-accommodate. WOLF uses her signature 808s and the addition of a vintage guitar to create a mesmerizing tone. Her voice effortlessly blends with the beats she builds off of which adds a sense of groove to her music. The single holds an empowering message when looking to overcome adversity. One must always stay true to themselves, and if people want to make someone out to be the villain, then so be it.  
As the world is trying to recover from drawbacks of the Coronavirus, WOLF is an inspiration to look out for. Her music provides an outlet of hope during these times of turmoil, similarly to the optimism of Ok Cowgirl. New motivation to start off the new year!
"Villain" is available on major platforms