The Albany Symphony is gearing up for their first concert of 2021. On Saturday, January 9 at 7:30 p.m., they'll be live streaming Tchaikovsky Serenade from the Universal Preservation Hall in Saratoga Springs. In addition to Tchaikovsky's Serenade for Strings, the program includes works by George Walker, Jean Sibelius, and two living female composers: Jessie Montgomery and Caroline Shaw. Season subscribers can arrive early at 7:00 p.m. for a pre-concert talk, and stick around afterwards for a Q&A session with the musicians.
Tchaikovsky Serenade will open with Banner, a piece Jessie Montgomery wrote in 2014 to commemorate the 200th anniversary of "The Star-Spangled Banner." Banner combines the traditional national anthem with world music and protest songs, prompting the New York Times to call it a "musical melting pot." Montgomery, a recipient of the Leonard Bernstein Award from the ASCAP Foundation, grew up in Manhattan's Lower East Side with a creative family. Her father, a musician, and her mother, a theater artist and storyteller, brought her to rallies and performances for social movements.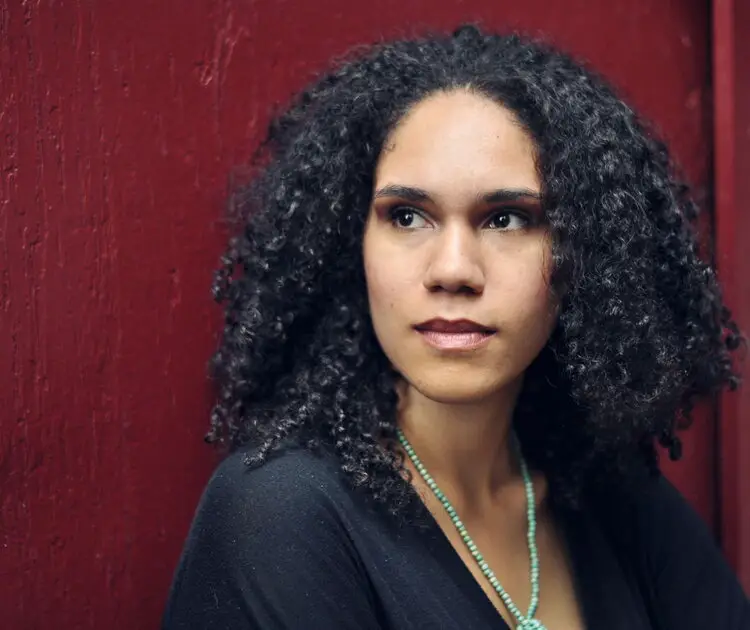 The Albany Symphony will also perform Entr'acte, composed by Caroline Shaw in 2017. The piece, inspired by the minuet of Haydn's String Quartet in F Major, evokes Lewis Carroll's Through the Looking Glass. Shaw is the youngest-ever recipient of the Pulitzer Prize in Music, thanks to her 2013 Partita in 8 Voices, an a capella composition for her vocal ensemble Roomful of Teeth. "Writing music sometimes feels like gardening. It takes a lot of work and preparation, but with the right attention and care, you end up with something beautiful and nourishing," said Shaw. Shaw has previously collaborated with Kanye West and the National, and performed with artists such as Sara Bareilles and Ben Folds.
I'm elated we will perform Jessie Montgomery's and Caroline Shaw's breathtaking pieces, which are very different from one another but will both captivate members of our audience and provide them with a touching experience they will not soon forget.

David Alan Miller, Albany Symphony Director
Besides Montgomery and Shaw, the Albany Symphony will also play pieces by George Walker, Jean Sibelius, and of course, Tchaikovsky. Choreographer George Balanchine borrowed Tchaikovsky's Serenade for Strings for Serenade, his first full-length ballet in America, and excerpts continue to circulate throughout pop culture. Tchaikovsky was no stranger to ballet himself, having composed Swan Lake, The Sleeping Beauty, and The Nutcracker.
The 2020-2021 symphony season, known as the Virtual Concert Hall, runs through June when the Albany Symphony will celebrate the American Music Festival. Other programs include Rachmaninoff's Third on March 13, and Haydn & Schubert on April 24. This is conductor David Alan Miller's 27th season as the Symphony's music director: he won a Grammy for Best Classical Instrumental Solo in 2013, and has since racked up four more nominations. The Albany Symphony's previous performance, The Magic of Christmas 2020, was televised on NewsChannel WNYT 13 last December.
For more information, visit the Albany Symphony's website.