Words flow like water as Miss Yankey breaks into the musical sphere, with her debut EP, Shadow Work in the Waters, officially released tomorrow, December 22. The independent release raises the bar for the already established UK multi-genre poet.
Shadow Work in the Waters is just being released in the UK and will be available as a NYS Music First Play, and first in the United States, via the Soundcloud link, below at 7 p.m. EST.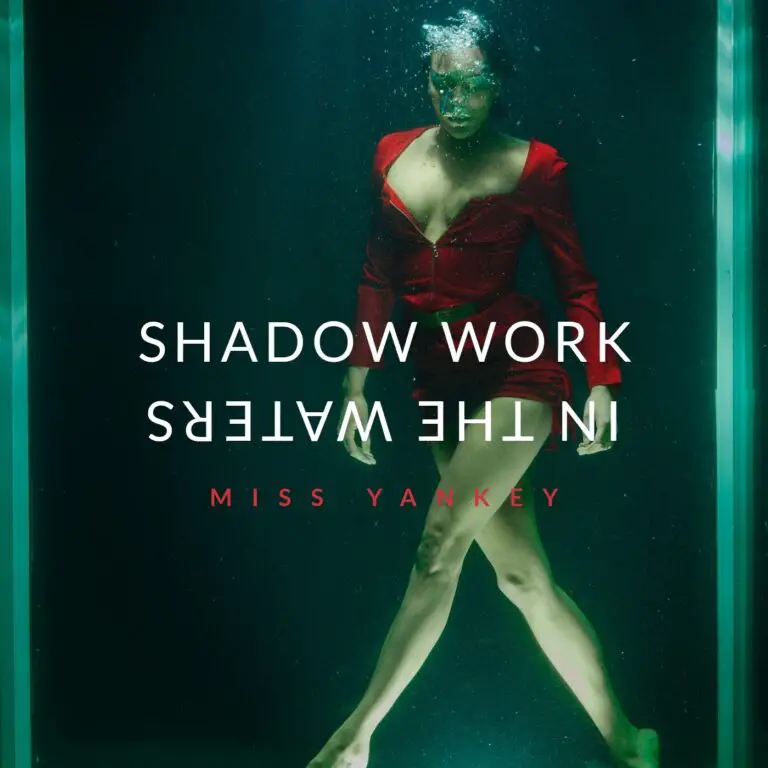 Miss Yankey creates the perfect chemical reaction, where music, clever word-forging and style meet, writing both free flow and traditional. Her work exposes a limitless flow under the heart's horizon. From love and relationships, to history, politics, mental health, space travel and more, Miss Yankey offers cutting a edge breath, lopping off the bud, to watch something more beautiful bloom in its place. The London based artist explores in all forums as a performance poet, writer, musician, workshop facilitator, host and public speaker.
Her poetry guides you through your own mind from a multitude of different perspectives. While her style favours the obscure and silenced, her words speak truth as if it was your own.
Shadow Work in the Waters EP will debut tomorrow December 22 in the UK, branded as Spoken Word meets Trap Soul. All of the tracks capture you, as you chase each verse with your fingertips spread wide. You can't keep up, lyrically. It inspires your deepest subconscious.
Opening track, "I Still Pray For You," is limitless. Miss Yankey's prayer ask a magnitude of questions that opens the mind for an EP to come. Ominous effects flow fluid like water and lack typical song structure.
"Return My Sun," drags a deep low-fi beat underneath Miss Yankey as she speaks. In the likes of nobody else, Miss Yankey reflects in musical and poetic harmony. Connecting to the listener or her own self, these boarders are non-existent.
Simply put, Miss Yankey weaves a spellbinding web of lyrical storytelling over some killer beats. Be prepared to be submerged as each track takes you further into a lagoon of raw emotion. This is a whole new vibe.
Stand-out lyrical track "Karmic Dealer" shows off Miss Yankey's draw, with a more pronounced backbeat:
I still whisper I Love You whilst you sleep
What i mean is
I visit you frequently in my dreams.
The geometry of you and I, is patterned like the flower of life.
Our physics are quantum.
Four-time international slam champion, Miss Yankey, has a mass of accomplishments. Most notably, she's a member of the international collective, Flo Poets, who are mentored by X7 Grammy Award nominated Natalie 'Floacist' Stewart. Miss Yankey fused her skills with music UK Rapper Logic's recent album release I Am King on his opening title ​"Black King​." She was also featured on Robbie Maddix's "Feelings" (Music House and formerly Stone Roses) and "One Less​" recently released on Local Talk Records.
Having spent much of lockdown in the studio, Miss Yankey shows off her gifted lyricism and vocals, which will appear on a steady stream of projects and collaborations as we break into the new year, 2021, and beyond. Stay Tuned.
Shadow Work in the Waters Track List:
I Still Pray For You
Return My Sun
Karmic Dealer
Want
36524