New York Rock n' Roots has teamed up with High Peaks Event Production and WEQX 102.7 to produce a special four-part fundraiser, Hope For the Holidays. The livestream benefit series of concerts will broadcast on YouTube and Facebook, which started on December 5, featuring Capital District artists Jocelyn & Chris, Rich Ortiz, The Wheel, Charlie Smith Blues Band, Wild Adriatic and Let's Be Leonard. 
Hope For The Holidays will benefit SaveOurStages (via NIVA) and  WeAreBrewnited. The mission of the National Independent Venue Association (NIVA) is to preserve the ecosystem of independent live event venues and promoters  throughout the United States by lobbying for government assistance. Brewnited is a brewery initiated 501(c)(3) nonprofit organization, whose mission is to help tipped  hospitality employees whose work has been disrupted by COVID-19 through direct payments.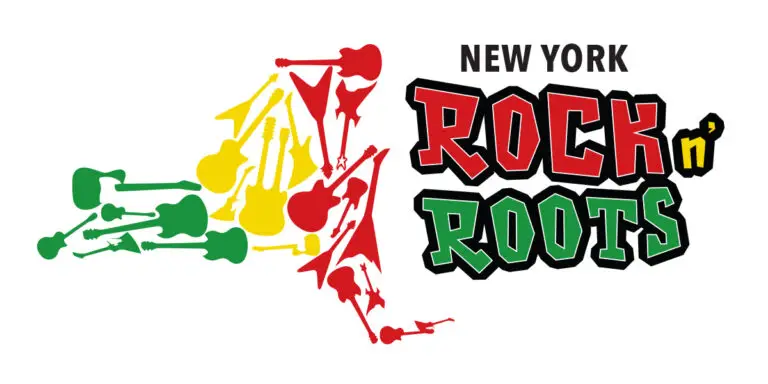 Both NIVA and Brewnited are very dear to NY Rock n' Roots, High Peaks Event Production and WEQX. The venues, promoters and staff have been out of work since March 13, 2020, when all were forced to close doors to help reduce the spread of COVID-19. Rock n' Roots then produced the Quarantine Concert Series, featuring 25 live streams that averaged 8,000 views each. Now with generous assistance from our sponsors, NY Rock N Roots is continuing to bring new live entertainment this holiday season.
All the donations collected during Hope for the Holidays livestreams will go directly to these NIVA and Brewnited. As an incentive to donate, eight amazing local restaurants and one local Inn have provided gift cards for each donation of $25 or more during the entire weekend of a concert release, not just during the stream. Donors will also be entered to win one of two  restaurant gift cards designated that weekend.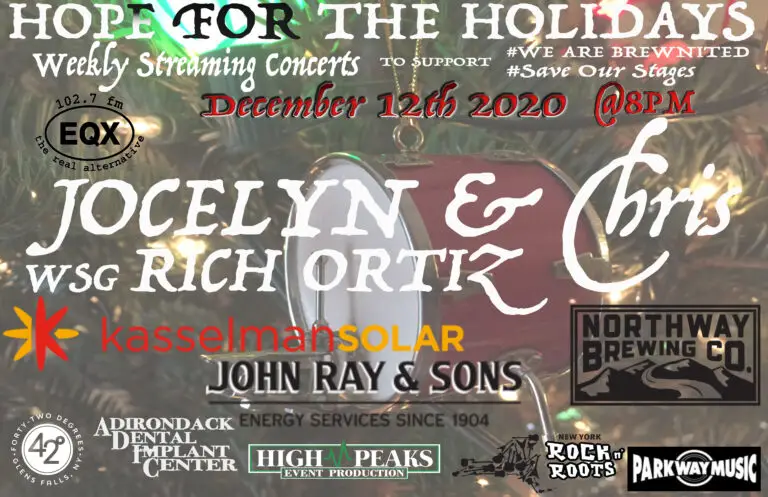 If you donate $50 or more during the Hope For The Holidays series, you will automatically win an NY Rock n' Roots t-shirt, plus a chance to win one of two overnight accommodations to the Inn At Saratoga with an accompanying gift card to dine in their exquisite restaurant.
Donations can be made via Paypal or Venmo to NYROCKROOTS.
Once a concert is released, it will remain up on the High Peaks Event Production, NY Rock n' Roots and WEQX Facebook pages, as well as the High Peaks Event Production's YouTube Channel. In addition to these formats, the Collaborative Studio of Proctors will also have all the concerts available on their multiple platforms via, Roku, Amazon Fire TV and Apple TV apps. 
Hope for the Holidays Concert Series Dates:
December 12 – Jocelyn and Chris with opening act Rich Ortiz
December 19 – The Wheel
December 26 – The Charlie Smith Blues Band
January 2 – Wild Adriatic with opening act Let's Be Leonard