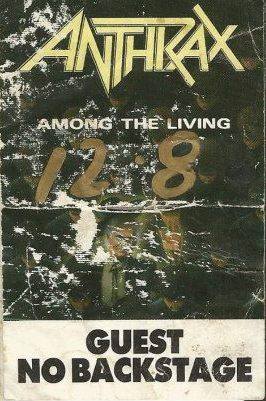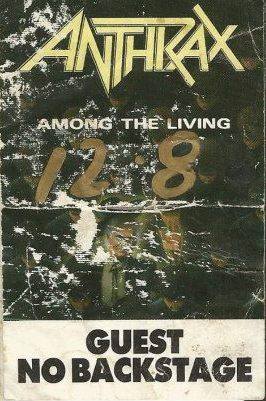 Nineteen eighty-seven was undoubtedly "the year of the Anthrax." The Queens thrash metal band released their third album, Among The Living, which elevated them from underground thrash metal heroes to wider acclaim. 
The first show of that tour was at a club in Rochester, in May 1987. In Albany they played a half-filled Palace Theatre that same month and then toured both nationally and internationally for the rest of the year. Among the Living garnered wider record sales and great reviews, and they had a surprise hit when b-side hip-hop/metal crossover song "I'm The Man" broke big.  By December 1987 Anthrax were headlining large theaters and small arenas – including this packed-out show at Poughkeepsie's Mid-Hudson Civic Center. 
This show had a bulletproof triple-bill, with two fantastic opening acts: Bay Area thrashers Exodus, promoting second album Pleasures Of The Flesh, and the mighty Swiss heavies, Celtic Frost on their Into The Pandemonium tour.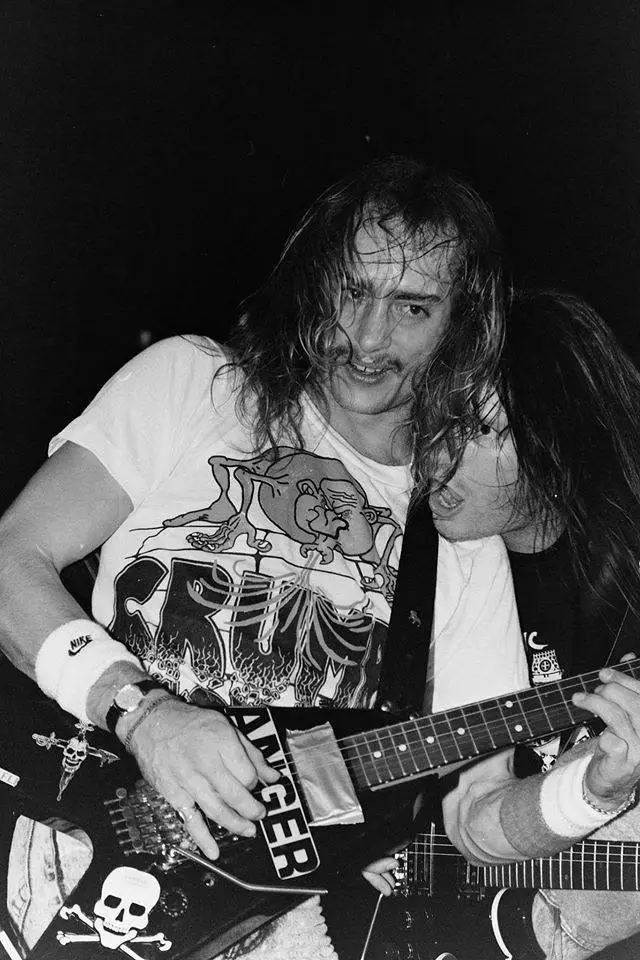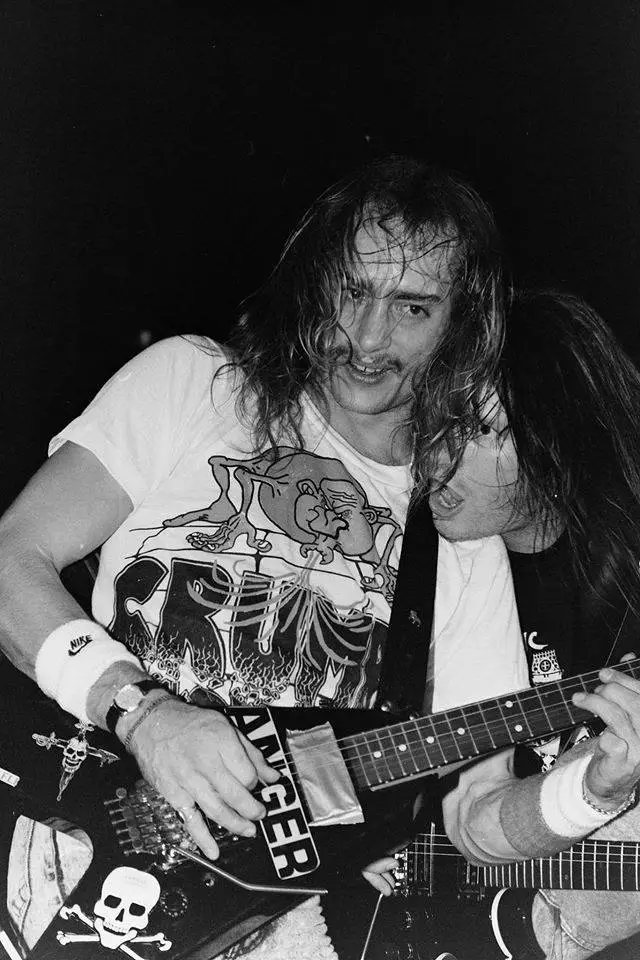 Exodus and Celtic Frost switched playing first and second throughout this tour, and in Poughkeepsie Exodus opened. They blasted through a quick 6-song set, mostly tracks from the new Pleasures album like "Faster Than You'll Ever Live to Be," but some tracks from that classic first album Bonded By Blood ("Piranha," "And Then There Were None") and a cover of AC/DC's "Overdose" dedicated to Celtic Frost drummer Reed St. Mark, for his birthday.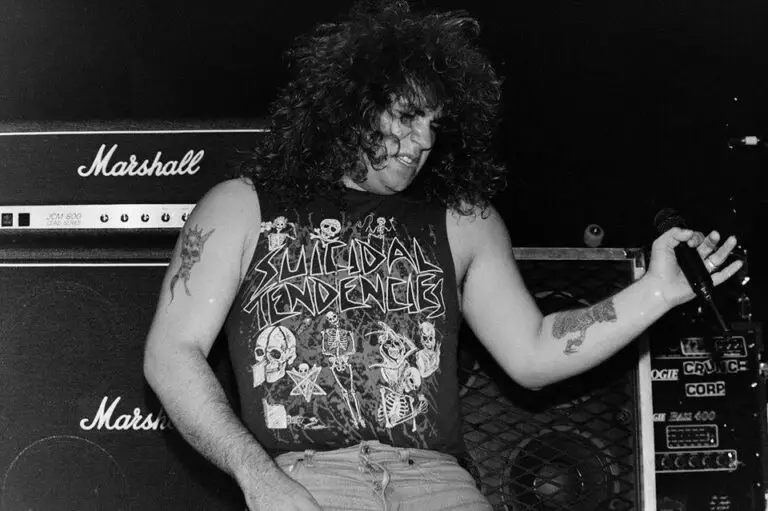 Celtic Frost played next, and this was their classic Tom Warrior/Martin Ain/Reed St. Mark lineup, and they were amazing. They opened with "The Usurper," from second album To Mega Therion, an absolute blast of real metal greatness and played a mix from all three of their records. Then-new album, Into The Pandemonium, was different from the guttural early thrash of the first two records, definitely not a sell-out or commercial compromise (they'd do that the next year with the shitty Cold Lake record), but kind of adventurously artsy-fartsy, or "avant garde" as all the reviews called it.
However, the adventurous third record didn't translate live as well as those earlier songs, so the set had a few new songs (including their cover of Wall of Voodoo's "Mexican Radio," and the more traditionally thrash "Inner Sanctum") but relied more on earlier songs like the crushing "Circle of the Tyrants" and the chugging, head-stomping show-closer "Procreation (of the Wicked)."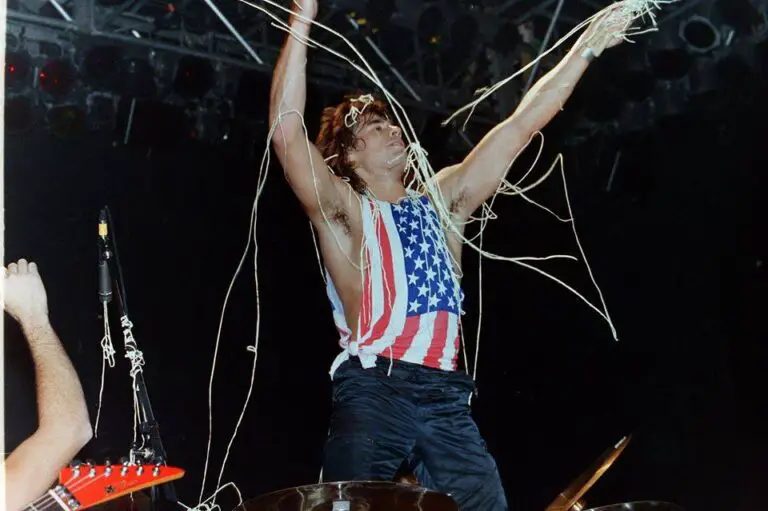 Drummer Reed received a "Happy Birthday" salute-song onstage, with silly string from the other bands, before Frost concluded their set. Great stuff from a band at their peak, but sadly this lineup's last show was a few days later when this tour ended, after which drummer St. Mark and iconic bassist Martin Ain departed the band, and mainman Tom Warrior assembled a new lineup which would produce the 1988 blunder Cold Lake, an ill-advised foray into hair metal which destroyed the band's reputation for some time.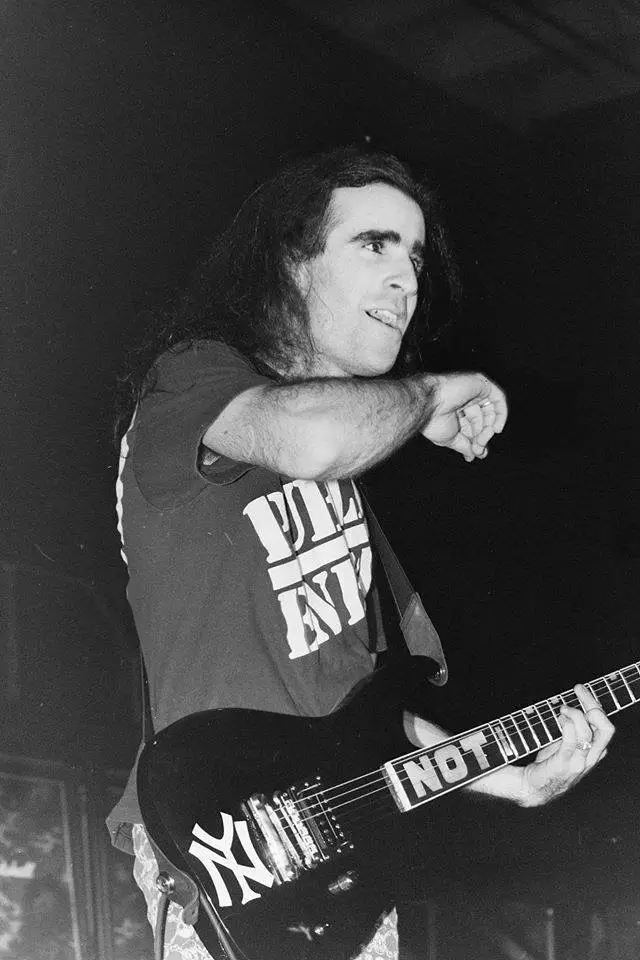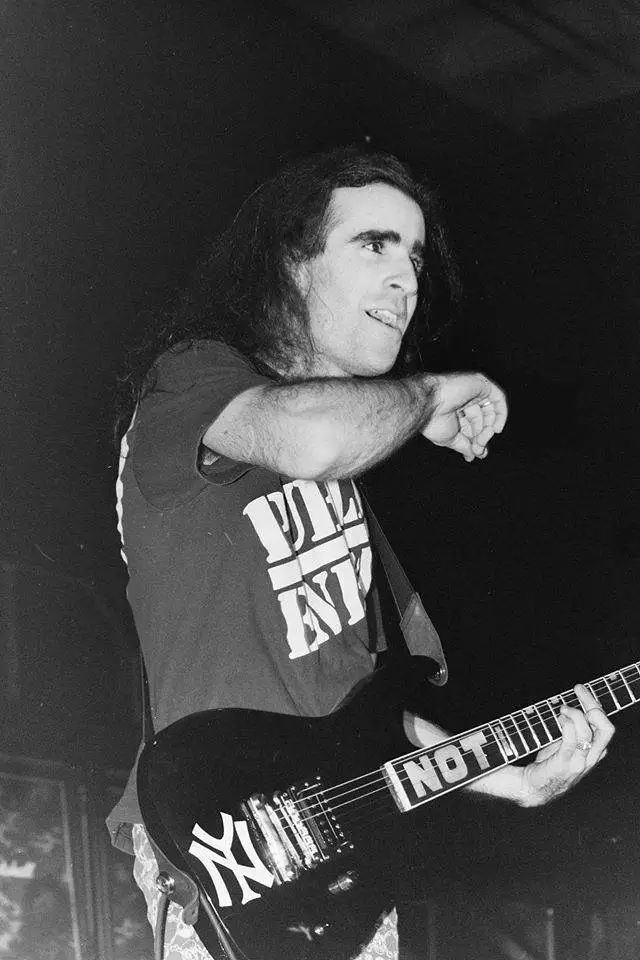 Anthrax then hit the stage to huge mosh pits with new album title track "Among The Living," and played mostly songs from their second and third records: "Caught in a Mosh," "Indians," "Medusa," "Armed & Dangerous," etc., with only "Metal Thrashing Mad" from first album, Fistful of Metal.  The response was huge, and the set finished with key thrasher "A.I.R.," which had a mid-song sidetrack into "I'm The Man" (singer Joey Belladonna taking over drums while the other band members took the mic and guitarist Danny Spitz chugged along on guitar), back into "A.I.R.," followed by an encore cover of the Sex Pistols' "God Save The Queen" and the total thrash of "Gung-Ho!" to conclude the night.  A ripping set, and a legendary thrash metal triple-bill.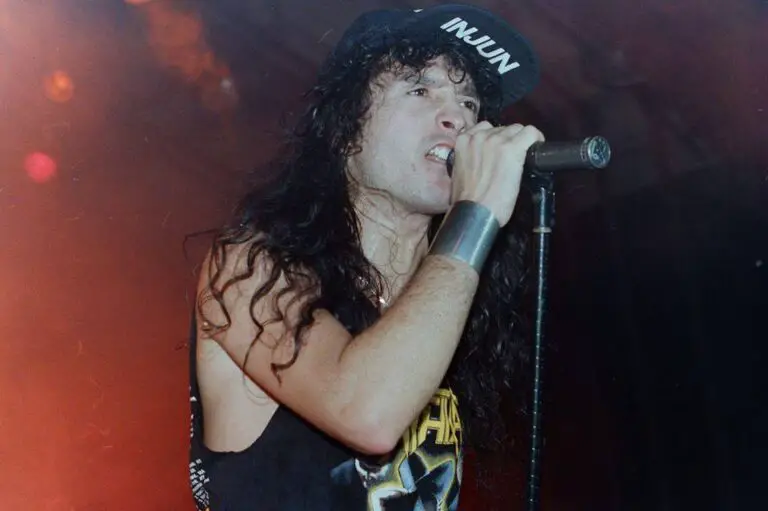 Anthrax setlist: Among The Living, Caught In A Mosh, Metal Thrashing Mad, I Am The Law, Madhouse, Indians, Medusa, NFL, Armed & Dangerous, A.I.R., I'm The Man, A.I.R. (cont'd), God Save The Queen, Imitation of Life/Gung Ho!