MyGood has teamed up with a roster of roots creators and contemporary jazz artists to produce "Say Their Names." Set to release online December 11, the four-movement composition urgently calls for social justice.
Featured on the track is Rastafarian vocalist Cedric Myton (singer of Jamaica's legendary roots reggae band The Congos), jazz scat vocal improvisations from Maiya Sykes, pianist Ruslan Sirota, saxophonist Katisse Buckingham, bassist Benjamin Shepherd, and Latin GRAMMY-winning percussionist Diego Álvarez Muñoz. Los Angeles producer Ethan Sultry composed and arranged "Say Their Names."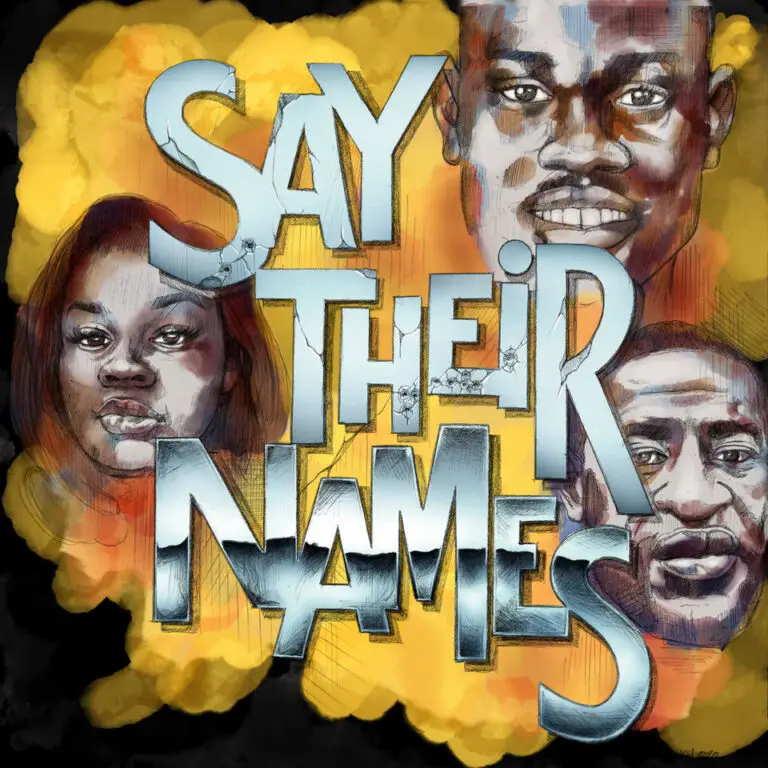 The track is an open protest against the senseless police killings of George Floyd, Breonna Taylor, Ahmaud Arbery, and countless other black men and women. Sounds emulating the Black Lives Matter marches in Los Angeles make the bones of the song. The moving chant "Something's not right I fear, people gone who should be here, I don't feel okay today, so I'll march and say their names," echos the feelings of anger and despair that have been felt by too many.
I knew the composition needed a spiritual guide who held ancient truths, one who has experienced real artistic rebellion. While visiting Papa Michigan at Mixing Lab Studio in Jamaica, I heard the unforgettable falsetto of Cedric Myton. He blew me away. During the LA protests, I marched downtown. Macy Gray and I had previously begun to talk about collaborating on something and so immediately I reached out to her. I was hoping she'd sing the song, but our schedules didn't align so we ultimately connected to raise awareness for her new non-profit MyGood. Subsequently, Cedric came to mind, and he recorded his takes out of Tuff Gong Studio. 'Say Their Names' really took off from there.

Ethan Sultry, Los Angeles Producer
Macy Gray found MyGood in July 2020. The non-profit's mission is to bring relief to those that lost loved ones due to police violence. Recognizing the traumatic effects the event has on the families left behind MyGood offers financial, mental health and advocacy support regardless of circumstances behind the incidents.
"Say Their Names" can be downloaded on all major online music retailers and will be available for free on sirsultrymusic.com. Donations can be made to mygood.org.