Jammcard — a social marketplace for music professionals — along with Black Lives Matter co-founder Patrisse Cullors, partnered up earlier this summer to present the Black Power Live virtual music festival. Musicians including Terrence Martin, Kamasi Washington and Denzel Curry took part in the event, which gathered 1.7 million viewers via live stream on Twitch. Now they are releasing the powerful three-movement "Racism on Trial."
Black Power Live was centered around the current social-political climate, with police brutality, systematic oppression and black empowerment being focus points. Each part of "Racism on Trial" begins with a slam poetry type of setting where Florida rapper Denzel Curry recites his work, accompanied by a jazz ensemble.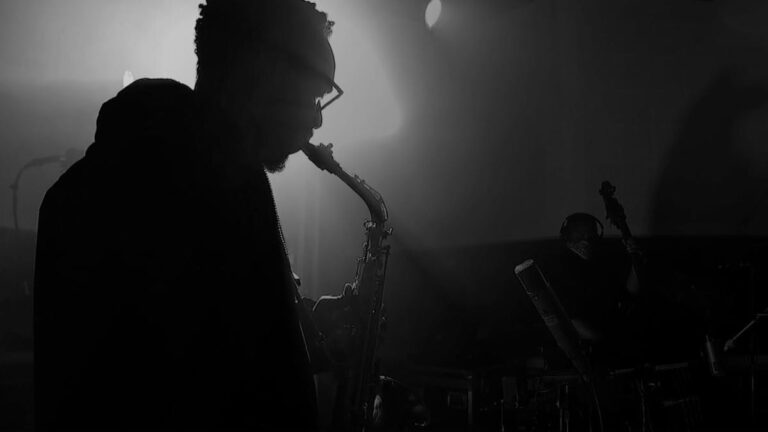 "Racism on Trial" follows Martin's recent album Gray Area – Live at the JammJam, featuring the song "For Free?," which Terrance wrote with Kendrick Lamar. The album was released on Jammcard Music in partnership with Sounds of Crenshaw and Empire Distribution. Recorded at Studio A of United Recording, packed with 300 Jammcard members surrounding the performers, the album is filled with some of the most exciting and powerful jazz music created in years. The performance features Ronald Bruner Jr., Kamasi Washington, Maurice "Mobetta" Brown, Ben Wendel, Paul Cornish, and Joshua Crumbly. 
All proceeds from "Racism on Trial" will go to Crenshaw Dairy Mart, Trap Heals, Transgender Law Center, Sankofa.org, and Black Men Build. 
The first movement, titled "The Voice of King Nipsey," begins as Curry walks up to the mic and performs his verse in silence. He starts by articulating all variety of horrid things that happen in the United States. After he is finished, a Terrence Martin saxophone solo follows with Kamasi Washington and the rest of the band later joining in. 
For the second movement, "Any Day Could be Your Last," we again see Denzel opening up with a poem without the aid of background music, as he descriptively lists things he wants out of life. He ends his poem with the title of the feature, with the band once again following up, only this time, on a more somber note, with added vocals from Los Angeles singer, Alex Isley. Her vocals meshing with the jazz music, as well as added visuals of scenes from the civil rights movement.
The third movement, "Pig Feet," being the last installment once again begins with Denzel Curry but without a poem, just an intro. The band immediately starts playing and more visuals of police brutality through the years get run throughout the concert. Denzel Curry does end up rapping with the band as his background beats and he is joined by battle rappers Daylyte and G Perico. 
Written by the trio of Terrence Martin, Kamasi Washington and Denzel Curry, Racism on Trialwas directed by Devin DeHaven, mixed by Manny Marroquin and engineered by Ethan Mates. Denzel Curry, Daylyte, G Perico and Alex Isley served as vocalists, while Kamasi Washington played saxophone, Marlon Williams the guitar. Terrence Martin, Robert Glasper, Paul Cornish played the keys, Trevor Lawrence Jr. and Jonathan Pinson were on the drums, Allakoi Peete on percussion, Dominique Sanders on upper brass, Paul Cartwright and Yvette Devereaux played the violin, Molly Rogers on the viola and Peter Jacobson on the cello.
All proceeds from the sale of "Racism on Trial" will go to Crenshaw Dairy Mart, Trap Heals, Transgender Law Center, Sankofa.org, and Black Men Build.