Barenaked Ladies will host their streaming event called "Barenaked Ladies Presents: A Very Virtual Christmas" on December 18 at 9 p.m. ET. The virtual performance will include comedy sketches and holiday fan favorites from their popular Barenaked For The Holidays CD. Fans can purchase tickets for $15 along with seasonal merchandise on their website.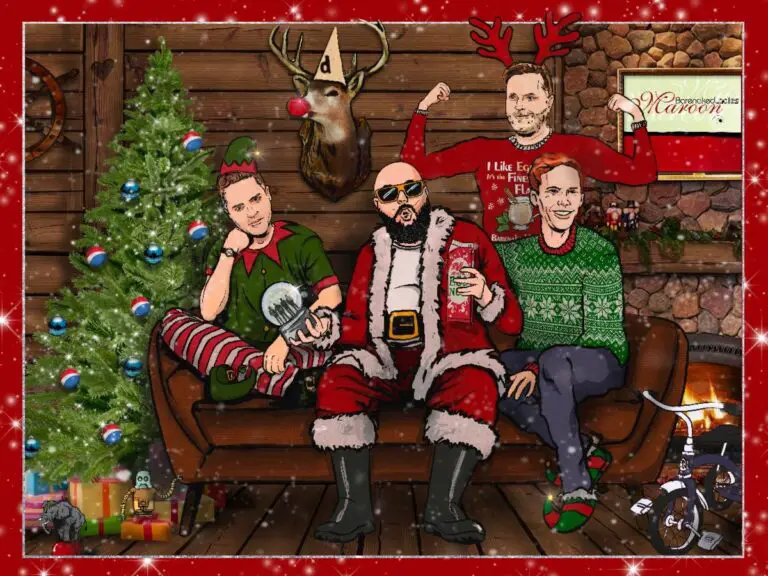 Just in time for the holiday season, the Barenaked Ladies holiday collection will include a Jigsaw Puzzle, Rubik's Cube, Hat and Mask, Ugly Sweaters, Tree Ornaments, and the Barenaked For The Holidays CD. The 20th Anniversary of Maroon vinyl will be available to pre-order and will include a bonus, alternative version of "Green Christmas."
Even with the unpredictability of the pandemic, Barenaked Ladies have created Facebook Livestreams with #SelfieCamJam to perform deep cuts and fan favorites from their discography with the help of special guests. They have completed 23 shows with appearances from Sarah McLachlan, Tom Greene, KT Tunstall, The Count, and Darius Rucker of Hootie and the Blowfish who performed with the band in 2019. The full performances of the SelfieCamJam series are on the Barenaked Ladies' YouTube page.
Barenaked Ladies already have written a variety of top 20 hits like "One Week," "Pinch Me," and "If I Had $1,00,000" along with receiving two Grammy nominations. This year, Barenaked Ladies teamed up with Michael Bublé and Sofia Reyes on "Gotta Be Patient" with proceeds from the single going to various charities. Proceeds for Barenaked Ladies will go to the Cultural Survival organization which provides indigenous communities rights and cultures worldwide. Looking ahead, BNL plans to postpone their extensive tour plans until 2021. Their tour will include 29 stops throughout North America, including performances in Lewiston, NY, and New York City along with 10 stops in the UK.
Click here to purchase tickets for the Barenaked Ladies Presents: A Very Virtual Christmas.