AFROPUNK returns virtually this year on April 23 with the theme "Black Spring" and has partnered with NPR Music.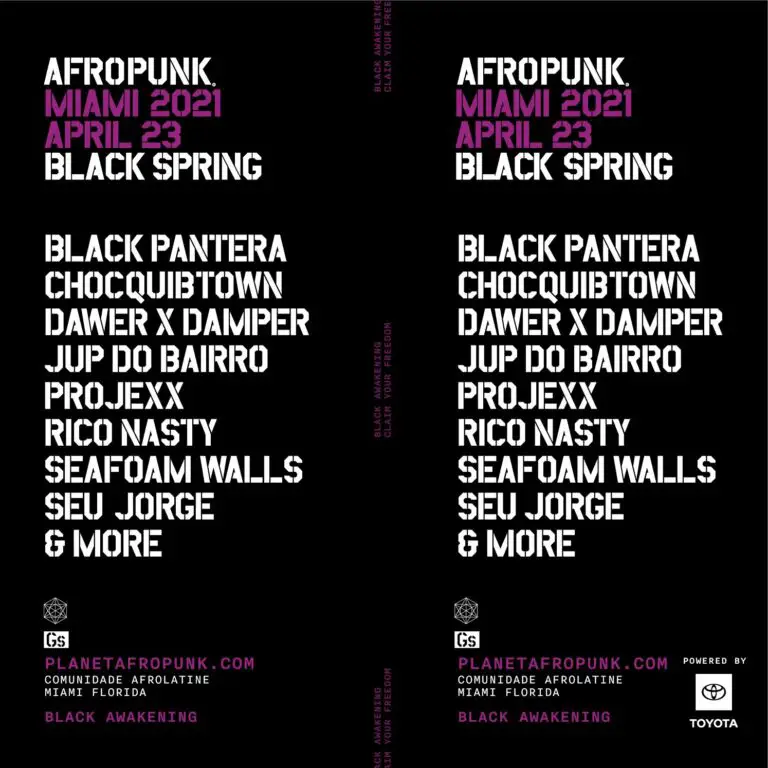 For almost two decades, AFROPUNK has focused on breaking barriers and dismantling oppressive structures affecting Black communities all over. They work to create an inclusive and liberating space. 
This year's theme "Black Spring" combines their legacy of inclusion and activism by highlighting Afro-Latinx and Afro-Caribbean talents and culture. It aims to celebrate African lineage and embrace Black people globally despite the differences in language and location. "Black Spring" represents revitalization, reclamation, revolution and renewal as it represents freedom and change. It calls for Afro-Latinx and Afro-Caribbeans to embrace the intersectionality within their identities.
For the first time, AFROPUNK is collaborating with NPR Music this year. With over a decade of music journalism the Tiny Desk concert series, NPR Music has created a path of discovery for artists of all backgrounds and genres. The pandemic didn't stop the Tiny Desk from taking place, the performances just came from home and allowed artists to perform from all over the world. "Tiny Desk Meets AFROPUNK" will capture the intimate and authentic feels from the home concert series with performances from international artists.  
People performing and any details about how the show will go or whatever: This year's lineup includes Rico Nasty, Seu Jorge, Seafoam Walls, DAWERXDAMPER, Black Pantera, ChocQuibTown, Projexx, and JUP DO BAIRRO. "Black Spring" will be hosted by Santana Caress Benitez. It is produced by veterans Anthony Maddox, Tina Farris, and Dominic Pearson along with Cyrus Dennis, Allen T. Lamb, Sango Amoda, Shauna Gray and Anita Asante.  Performers for "Tiny Desk Meets AFROPUNK" are ChocQuibTown, Calma Carmona, Leudji Luna, and Nenny with AFROPUNK veteran Jorge "Gitoo" Wright as host. 
The program "Tiny Desk Meets AFROPUNK" streams at 3 p.m. EST on April 23 on NPR Music's website and Youtube. "Black Spring" airs right after at 4 p.m. EST on Planet Afropunk.