Before moe. hit the Drive-In circuit this fall, they made a stop to the familiar confines of the Palace Theatre in Albany for a performance that was far from normal. Setting up in the lobby of the Palace, the band performed and recorded a 'playthrough' of their new album Not Normal, premiering Thursday, November 19 at 8:30pm on moe.'s YouTube Channel.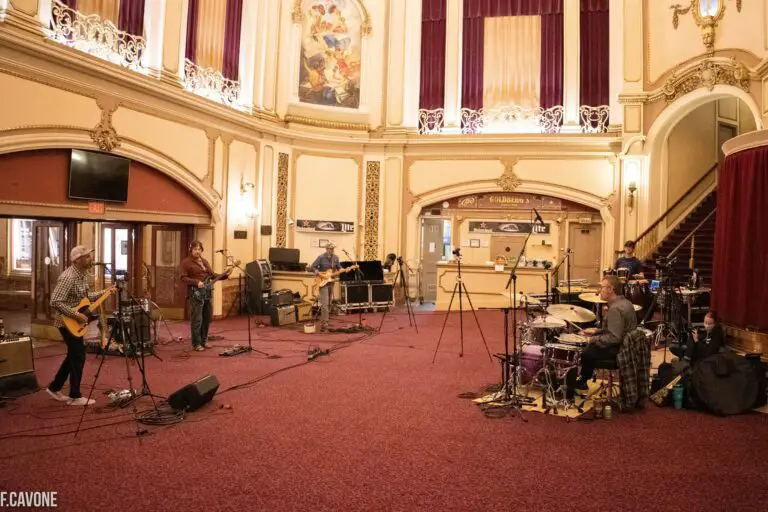 Not Normal is the second album to be released by moe. in 2020. The first This is Not, We Are, was shared with fans through weekly videos in May and June. There are no details yet on the five-track studio release, adding a shroud of mystery to the evening's performance.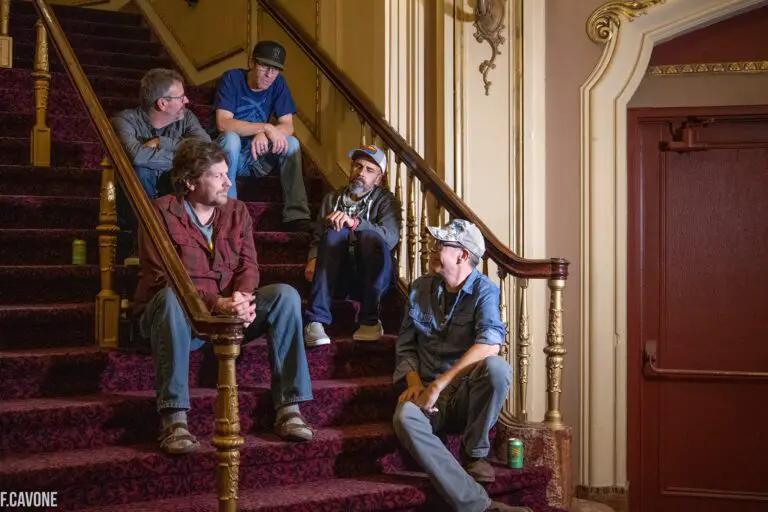 On Friday, November 20, Not Normal will be released digitally, and This is Not, We Are will have its long-awaited physical release.
Pre-order physical copies of Not Normal & enter to win a signed test pressing here.
---
This is Not, We Are: The latest track, "Dangerous Game," written by Al Schnier, gives us two takes – one from the studio spliced with a live version from the song's debut at the State Theatre in Portland, ME on February 16, 2019. Schnier explains about the song:
"This song came from me watching and reading a little bit too much news these days. I don't want to say that this song is political in nature; it's more about the personalities of the people in power and maybe the cult of personality and those things we all contend with. I don't want it to come across as some leftist, liberal rant against the current people in power. It's more a song about my personal concerns about anyone who would be in a position of power."
---