Image a bastard-child bred from a strange co-mingling of iTunes libraries. A mash of genres and unforeseen turns have fused a free flowing debut single from Orange Corner, named "Hippie Baby."
Buffalo New Yorks' five-piece multi-genre performance band, Orange Corner, has no filter. The band leans heavily on funk, obvious trips of psychedelic rock, metal, reggae, hip-hop and electronic genes are all dispersed. It is no suprise they get lost in improvised jams, which keeps their live sets in motion, fresh and new. If you like Red Hot Chili Peppers, Incubus, Pink Floyd, Jamiroquai or Talking Heads, Orange Corner and "Hippie Baby" will quickly gain your attention.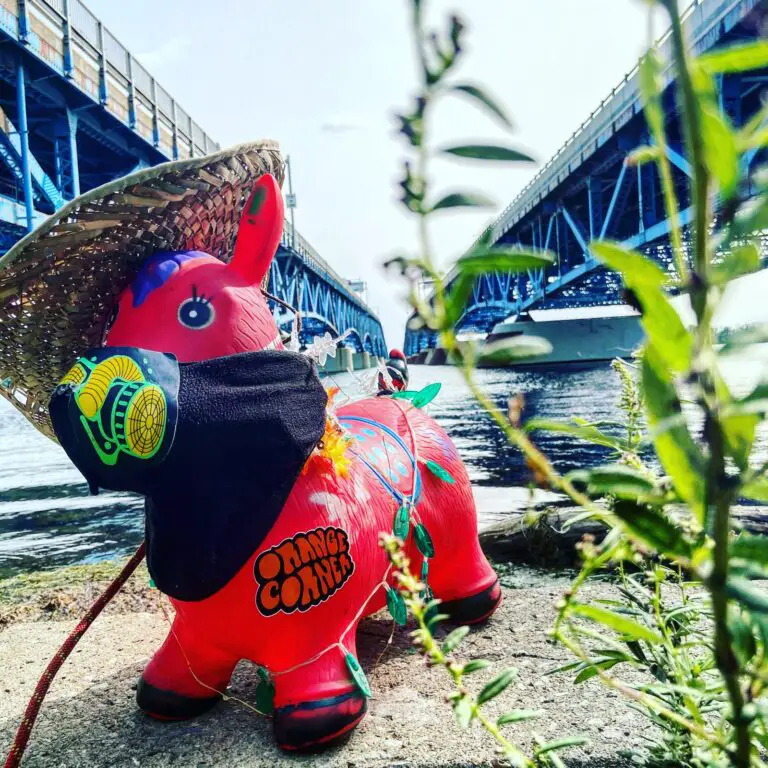 "Hippie Baby" is not for the faint of ear. It's the epitome of a toddler running rapid, musically challenging the norms of song structure. Orange Corner's take it or leave it approach sucks you right in as Drummer Tj "Thor" Carson creates a dynamic ploy across the toms. Seemingly out of time, "Hippie Baby" lures with swaying bass and lots of texture.
By the time the band kicks off, in the eight-plus minute track you get it, and sink into the groove. Yet, the band does play with you heart-rate as they sink back into a musical somber, filled with guitar overtones, cymbal textures, and electronic 'spaceship' synth.
Orange Corner takes you for ride with "Hippie Baby." filled with an unexpected pit-stops, like Randy Pawlak's 'out-your-mind' bass lick as he and Thor quest the band onward.
Upon attending an Orange Corner performance, be prepared to
endure musical movements of vast magnitude. Once it's showtime, a fresh sonic pallet is tastily presented, and the crowd quickly becomes enthralled in an upbeat mix of soaring solos, rhythmical nuances, and downright infectious vocals.Whether it's through dancy improvised medium or tethering originality with appropriate covers, this band has a knack for cleverly stimulating the amygdala….

Orange Corner Bio
Orange Corner's circle has been growing through WNY grass-roots festival, Tedfest. Last year the band had 700 people pass thru the day/night, across three stages, 20+ bands, and a load of vendors.
Meet Orange Corner:
Nathan Addenbrooke: Funk-n-soul driven vocals, rhythm guitar, percussion
Randy Pawlak: In-the-pocket, out-your-mind bass & bubbly backseat banter
Thomas Leaming: Lavish lead guitar love generator
Tj "Thor" Carson: The groove-hacking, head-banging drummer
Tommy McDonald: White keys, black keys, spaceships and synth leads