Nightcap at Wits' End has been out for a month, and the buzz behind Garcia Peoples latest release is well justified. Named one of the fall's most anticipated albums by Uproxx, and "their most focused and engaging work to date" by AllMusic has put the New Jersey band on the radar of Rolling Stone and live music afficianados in New York City. The group's grand psychedelic sound and penchant for improv when live carries through on Nightcap at Wits' End, an ambitious effort that delivers from start to finish.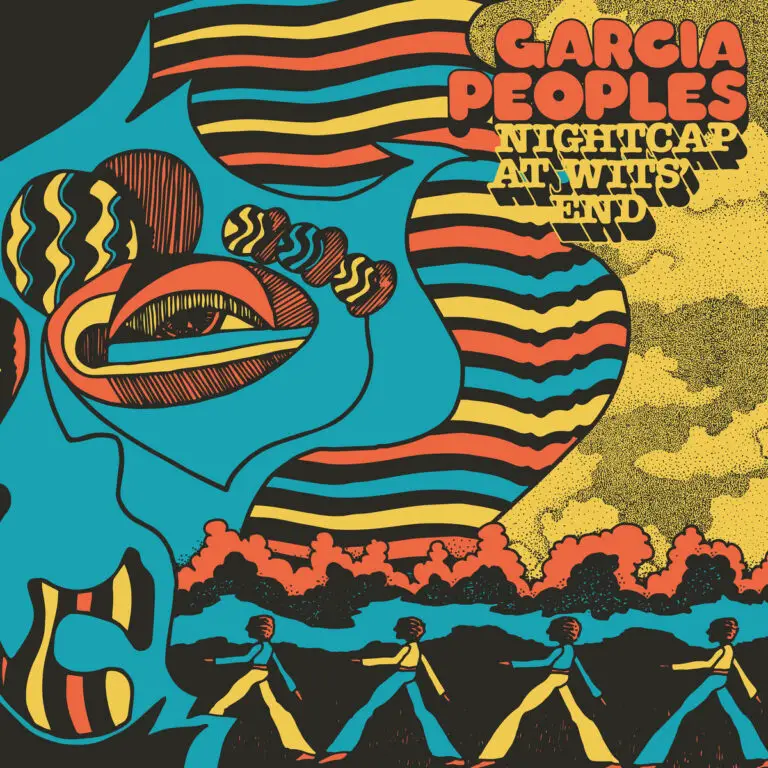 There is an actual Wits End Tavern on the NY/NJ border in Unionville, NY near Black Dirt Studios where Garcia Peoples recorded their last two albums, Cosmic Cash and One Step Behind. The nightcap offered on their new release is more than a pre-bedtime listen – the experimental weirdness of "Fire of the Now" and the early Genesis mixed with psychedelia of "Gliding Through" are meant to provoke the listener early on into continuing the journey of Nightcap at Wits' End.
Tom Malach and Danny Arakaki formed the band in New Jersey, slowly solidifying the lineup with Danny's brother Cesar (drums) and Derek Spaldo (bass) joining the two guitarists in mid-2016. Having since relocated to New York, they have added Pat Gubler (keys) and Andy Cush (bass) with Spaldo shifting to vocals and guitar, making a trio of guitarists at the center of Garcia Peoples' sound. Nightcap is the first time the six have recorded together in the studio, the result being a transference of the live experience to the studio album.
In discussing Nightcap with NYS Music, Spaldo revisited One Step Behind, with its 30-minute title track making for a one of a kind album.
One Step Behind is certainly a unique type of record – primarily one long piece of music with multiple movements. We've played that entire piece live, even drawing it out to about 50 minutes of non-stop music. But Nightcap at Wits' End feels like a solid snapshot of "here's what you might get at a Garcia Peoples show": high energy, hard-rocking tunes, with a tempting taste of our improvisational flair.

I like to think of Nightcap as the record where all six of us let our musicianship really soar in a "balls to the wall" kind of way. When we were recording it, there was a strong sense of being in the groove. There was even an improvisational nature in the way that the songs were created. We really put a lot of ourselves into the making of it.

Derek Spaldo, Garcia Peoples
Nightcap is indeed a full album where the musicianship shines, particularly on the second side, where one finds songs interconnected as they flow from one to the next. This effort mirrors the live experience of seeing Garcia Peoples, while offering early Pink Floyd influences heard on "Crown of Thought" and the seamless segue into the 1:36 of "Sound Controls Time."
Drawing on 1960s era psychedelic music frames Nightcap, and influences the band without emulating them outright.
Blossom Toes, Jefferson Airplane, The Turtles, and Mighty Baby are some bands that come to mind. Our whole ethos of having super open-ended jamming, taking things way out sonically, is certainly inspired by the late 60s psychedelic movement.

Though from a songwriting POV, I feel that our collective inspiration works more as an accumulation of influences that seep into our creativity through osmosis. I wouldn't necessarily say that we deliberately set out to imitate our influences. Though having a common frame of reference is always useful in the development stage when trying to convey what the vibe of a song should feel like, what the arrangements should be like, etc.

Derek Spaldo, Garcia Peoples
A majority of Nightcap at Wits' End was recorded earlier in 2019, just after finishing a tour, adding to the comfort in switching from the road to the studio.
Most of the basic tracks were recorded with the six of us playing live in the room together, so there is that kinetic interplay that one can hear on the record. I think recording as live as possible is the best way to go for us; the way we play off each other is so in-the-moment and essential.

Derek Spaldo, Garcia Peoples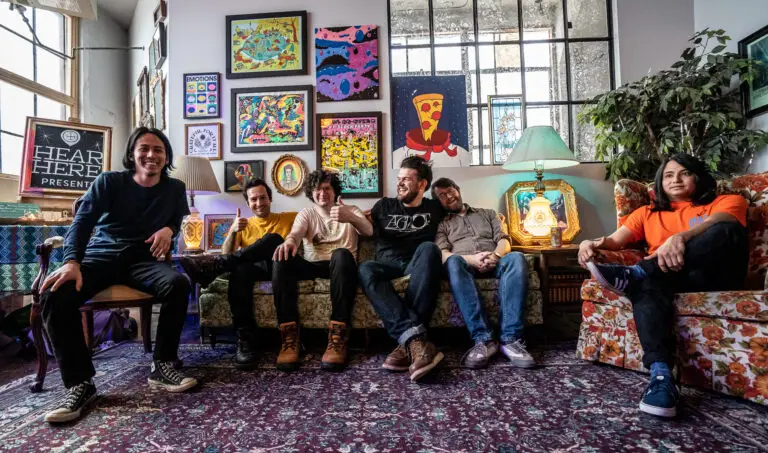 Whether you catch the Doors vibe of "Altered Place," find yourself lost in the seven-minute acoustic-prog journey "Painting a Vision that Carries," or fall into "(Our Life Could be your Van)" – harboring a long spacey beginning that picks up steam, traveling through valleys on an instrumental vision quest – Nightcap at Wits' End is an album that puts Garcia Peoples in the spotlight and on a pedestal as we patiently look forward to what comes next.