Musicians For Musicians Founder Sohrab Saadat Ladjevardi is the personification of the activist-musician. He's got the high-energy, super creative foreign import that keeps New York City's melting pot, eternally percolating.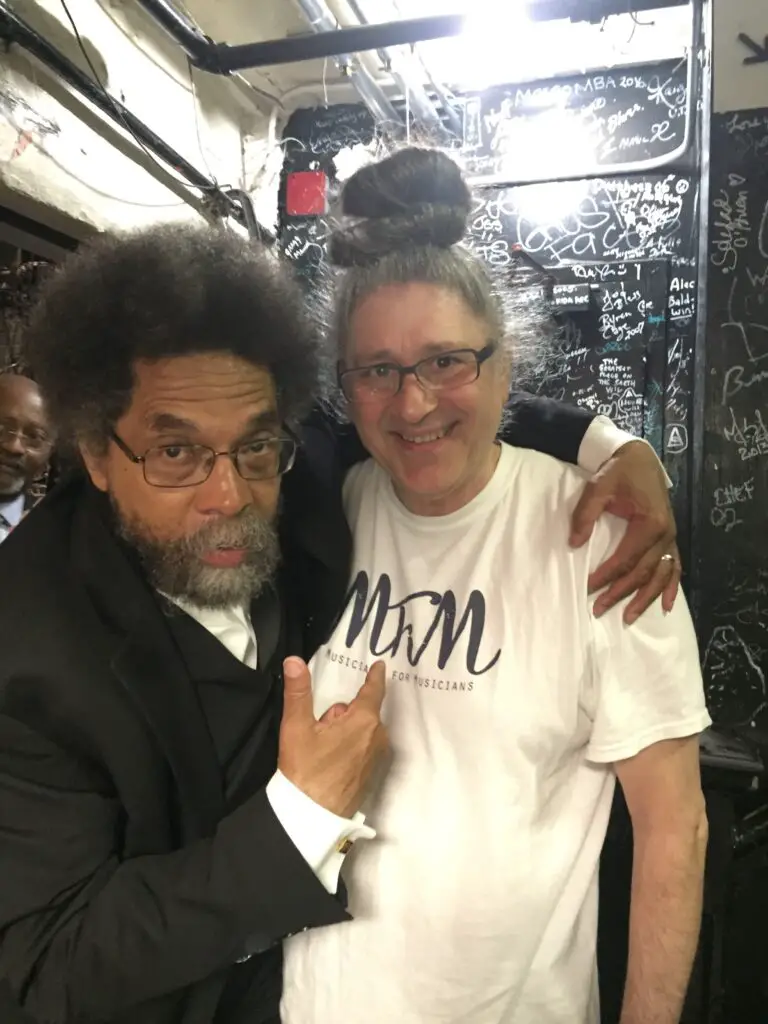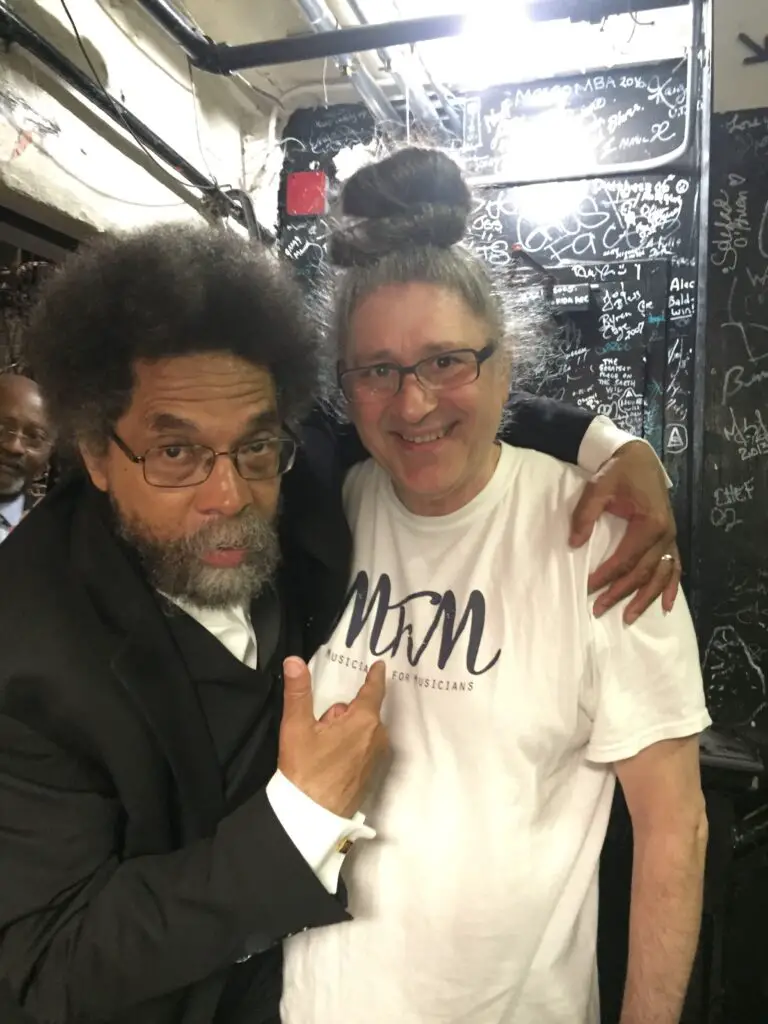 Born to Iranian parents in Switzerland, Sohrab came to New York in 2008, after living 20+ years in Japan. While there, he honed both his uniquely singular style on the saxophone, while also becoming a 6th–dan master of the samurai sword art of Kendo.
Today, Sohrab is a force not only for the music of his SoSaLa ensemble, but for his tireless advocacy for all music-makers.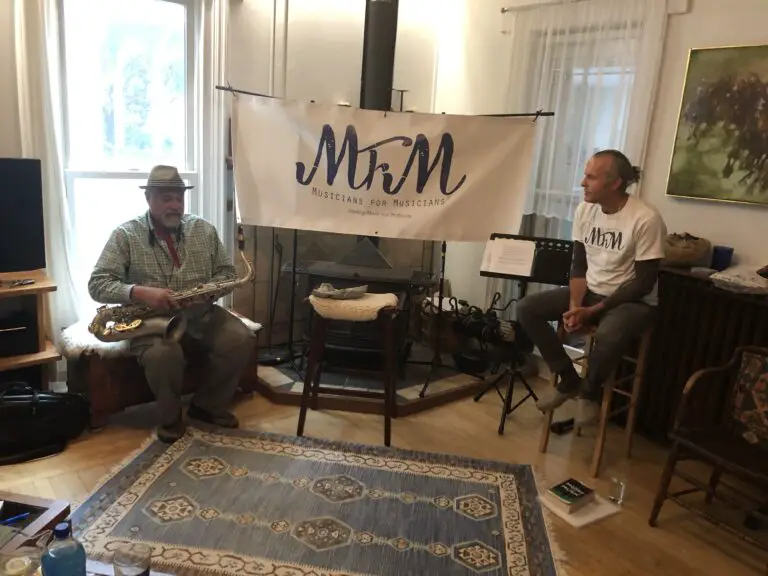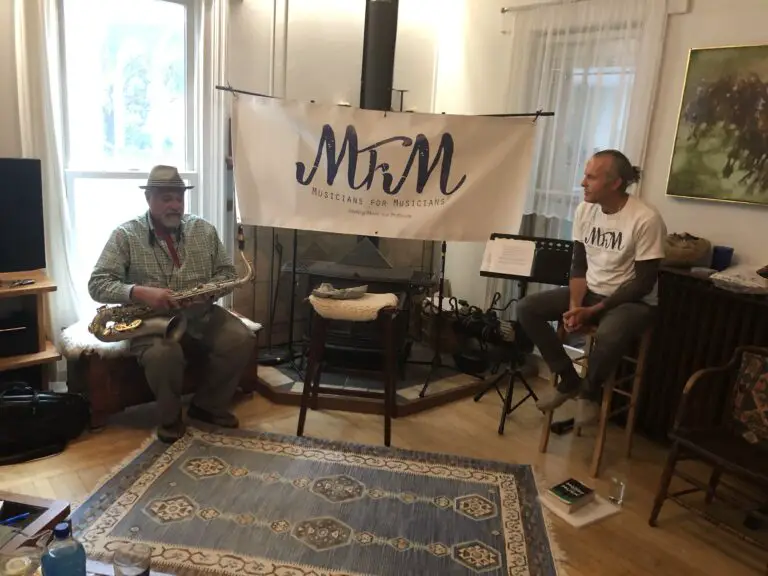 In 2015 he founded Musicians For Musicians (MFM), in New York City. MFM is a non-profit dedicated to the realization that: music is a true profession, musicians need to unite if they are ever to be treated fairly and compensated well for their efforts, in live performance and recording.
Through workshops, Meet Ups, a resource rich website, lobbying efforts, Zoom conferences and much more, Musicians For Musicians is helping artists from all genres empower themselves to change the status quo. The group is growing quickly with the addition of a chapter in the Hudson Valley and a forthcoming one in San Francisco. MFM has attracted luminaries like jazz greats Billy Harper, Joe Lovano and David Liebman, Dr. Cornel West and, most recently, The Who's Roger Daltrey as Board Members and vocal advocate.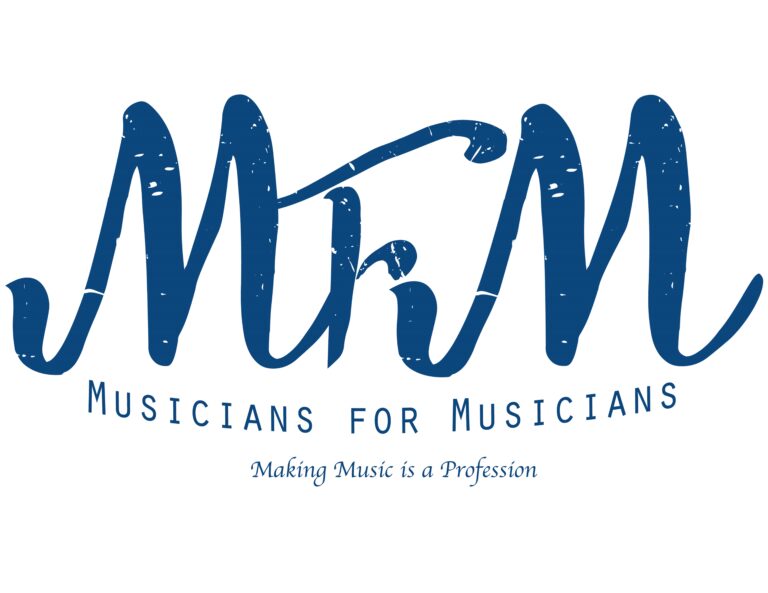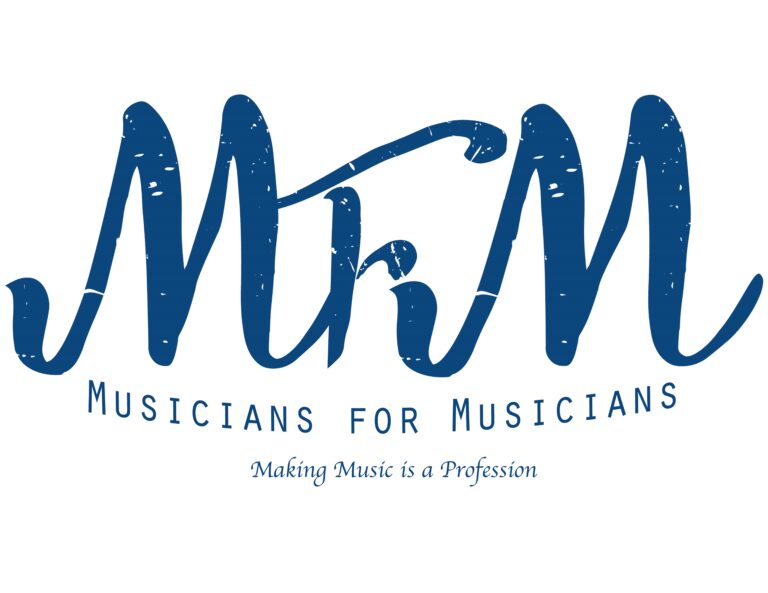 Here, we talk to Sohrab about this important work and his latest musical project, a new SoSaLa CD titled Nu World Trashed.
Sal Cataldi: What is MusiciansforMusicians.org? When did you found it and what is its main mission?
Sohrab Saadat Ladjevardi: Musicians For Musicians (MFM) is a 501(c)(6)non-profit musicians' rights organization which I established in 2015. MFM seeks to elevate the work of all musicians to the level of a true profession, one recognized and appropriately rewarded by society. It's a membership organization and an association of professional musicians with the right to lobby that exists, alongside but separate from, groups like the American Federation of Musicians.
SC: Networking and education seem to be big parts of the organization.  Tell us a little bit about what you do in this area, in terms of your workshops, newsletter and recently launched podcast series.
SSL: During Covid-19, it's essential that we musicians keep sight of what's most important in our lives: music! Musical activities, many of which are social, have been dramatically curtailed. There are emotional and financial issues, and the politicization of the virus itself, many of the resources on which we depend have been severely cut back.
We are helping by continuing to run educational ZOOM Webinars with guest speakers in lieu of live events, such as the Online Music Marketing webinar we held in September, while also advising members regarding Unemployment Benefits and other resources available to them. MFM continues its twice-monthly podcast, MFM SPEAKS OUT, with episodes featuring interviews with musicians on their work and the issues that impact them, along with our on-line magazine DooBeeDooBeeDoo NY and via social media.  We continue to reach out to pro musicians' rights politicians and collaborate with other musicians' rights organizations to improve creators' lives via legislation.
SC: Your mantra is that musicians have to be treated as professionals, compensated for their talents and time, in live situations and in recordings.  Is this situation improving or getting worse?  What can be done to fix it?
SSL:  Unfortunately, our community is fragmented and we have difficulties to organizing. MFM's goal is to unite musicians, and musicians of all genres are welcome to join. Unity means real power. Numbers only speak.  At the end of the day, we know that the only real way to protect our rights is through legislation.  For protecting ourselves against any kind of exploitation of our work, we need to know the business side of making music and have the courage to speak out in an organized form.
The public needs to hear from the musicians themselves that "music has value." For each work we do, we must be compensated fairly. Musicians must stop playing for free or for donations. MFM is trying to reach out to younger musicians, especially those who tend to play for free, without acknowledging that they're devaluing their music.
So, answering your question whether the situation for professional musicians will improve or is getting worse, my answer is very simple and short. It depends on the musicians themselves, whether they are willing to do some soul searching, change their attitude towards music and "making music."
SC: It seems you preach independence and self-help for musicians.  How can we do a better job in this area, with musicians helping each other, bookers, journalists etc?
SSL: I'm just talking about facts based on experience and observations made by me, a professional musician and MFM's president.  As musicians, we shouldn't care about bookers, journalists, etc; we should think of ourselves first. Find out how we can empower ourselves with knowledge and wisdom as a group and as business league. MFM wants to revolutionize musicians' thinking.  Give them some self-respect back. It's time to do some soul searching…
We should work out a concept and strategy together, how to deal with club owners, bookers, agents, labels, publishers, etc. Becoming equal partners in the forthcoming negotiations. Make them understand that they must compensate musicians fairly. Accept our own contracts with our terms. Musicians don't depend on them; they depend on us. We bring the food to their table. Musicians are essential workers, essential as doctors and nurses. Music is essential to people's lives!
SC: With luminaries like Dr. Cornel West, sax greats Dave Liebman and Joe Lovano, legendary jazz man Billy Harper, you have a bunch of heavyweight participants and advisors.  How are they active in the organization?
SSL: Yes, we're lucky to have these heavyweights in our organization. Like any non-profit organization, MFM has three groups running the show: the Membership, the Board of Directors and the Advisory Committee.  It's a very democratic-socialistic organization. All three groups are equal when it comes to making decisions and voting. It's an organic and active organization.
MFM's Board includes Billy Harper and the Advisory Committee members consists of educator and activist Dr. Cornel West, Grammy-Award winner Arturo O'Farrill, jazz maestros David Liebman and Joe Lovano, and others with rock, classical and world music backgrounds. All of them have a lot of knowledge, expertise and experience which they share with the organization.
Since 2016, many of them have run workshops and talk events. Billy Harper and I, for example, started the monthly MFM Public Musicians Meet Ups. Board member Roger Blanc has organized mixers at the Zinc Bar.  Ken Hatfield, who is a musician's rights expert, reports regularly about the development of copyright laws and musician's rights issues in general. Then we have members who are qualified in their respective fields. One of them is Adam Reifsteck, who ran a workshop last year and a recent Zoom Webinar speaking about marketing on Facebook. Another is Dauwoud Kringle, who is a driving force behind our DooBeeDooBeeDoo online magazine and podcast, a great Ethno-jazz electronica musician with his Gods Unruly Friends ensemble. Depending on the topics, we also invited experts from outside to educate our membership. All workshops and talk events are documented on video and uploaded on the membership platform.
Speaking of Dr. West, he has a special position in MFM. He will be our "public bull horn" after the November election. He strongly believes in a musician's social-political role in society, because he calls them "the avant-garde of the artists." What he's saying is that if musicians can get their shit together, the whole artist community, including painters, writers, dancers, and many other artists, will profit from it. So, we musicians have got some heavy responsibility on our shoulders.
SC: With COVID, it seems everyone is moving up to the Hudson Valley! You have a chapter up there. Tell us a little about its history and where you see more chapters developing and your upcoming fundraiser.
SSL: I don't know whether everyone is moving to the Hudson Valley, but what I have known, for a while, is that many working musicians live in the Hudson Valley, and many of them, world class musicians. One of them joined MFM in March 2019, legendary jazz saxophonist Joe Lovano. But my real interest to reach out to the Hudson Valley musicians started when Kingston's guitarist/band leader (future350 Nu Bossa Quartet) and music activist Stephen Johnson joined in January 2019. He joined because he strongly believed that the Hudson Valley community needed an organization which would care and speak for them. After MFM Board approval, it was established in October 2019.  Since then, several musician joined and he organized Meet Ups and Zoom calls. Joe Lovano actually brought his horn to open up one of those meetings.
SC: Any new chapters planned?
SSL: I think San Francisco could be the next one, because we have two members from there. One of them is Mario Guarneri, who runs two musician non-profit organizations: Jazz In The Neighborhood and Independent Musicians Alliance (IMA). IMA is very active in fighting for musician's rights in that city. Both of our organizations have many things in common.
One big initiative is our first MFM fundraiser,which started October 20 and will run through November 20. It is a great opportunity for MFM to reach out to its members and musicians outside of MFM with the idea that musicians should help each other out first, before they ask for support from outside sources.
Yes, we're going through an uncontrollable pandemic, but still we should care for each other with whatever money you can spare. I wasn't sure whether this will work and whether the membership would participate in this fundraiser. Fortunately, it's working thus far! We've collected more than $1000 in the first week, which is super. And most of those contributions came from the membership.
Special thanks must go to MFM members themselves. First off, Keith Levenson, music director and conductor of The Who, and recording engineer Michael Walsh who created a fundraiser video featuring Roger Daltrey of The Who, Dr. Cornel West, Arturo O'Farrill and many other MFM members. The video describes beautifully what MFM stands for.
SC: Tell us a little bit about your life and when and how you first got involved in music. And what musicians most inspired you.
SSL:  I was born to Iranian parents in Switzerland in 1953. They soon moved to Hamburg, Germany where I grew up. Early piano lessons ended abruptly, after my teacher couldn't stand my style of playing! In the late 60s and early 70s, I played the drums and flamenco guitar. In 1974, I moved toJapan to study martial arts, eventually settling on Kendo, Japanese swordsmanship. After years of study and achievement in Kendo, I began to think about applying that philosophy, discipline and hard work to music.
In 1979, I bought a saxophone, and six months later, I played my first gig in Osaka. A year later, I played at the Montreux Jazz Festival. Between 1979 until my departure to New York in 2008, I had developed as a professional musician, making a name from myself in the Japanese indie scene. I toured and recorded in Japan, Europe, Hong Kong and the U.S. with my bands and released a couple of CDs.  In 1987, I started my indie label Kampai Records and, in 1993, my own music company POP BIZ Ltd. In 2008, I closed that company and moved, with my wife, from Tokyo to New York. I started my career in NYC as a street musician and "jammer/gigger."
In 2011, I formed the inter-continental collective, free jazz/world music group SoSaLa in NYC.
In the same year, I released my first CD "SoSaLa Nu World Trash" on my own label, called DooBeeDoo Records. The CD was very well received. People liked how I blended my melancholic melodies with those of my native Iran, fueled by improvisation, with lo-fi electronics, the diverse instruments made for an ambient and psychedelic take on World Music. I have also worked with Malian pop star Salif Keita, jazz legend Ornette Coleman and Morocco's Bachir Attar and the Master Musicians of Jajouka.  I became a U.S. Citizen in 2013, then, in 2015, founded MFM.
SC: I understand you have a new album coming out with your SoSaLa and that it features a guest spot by Dr. West?
SSL: Yes, a new SoSaLa CD titled "Nu World Trashed" on  DooBeeDoo Records and published by DooBeeDoo Worldwide Music. It will be a limited edition of 300 CDs distributed by CD Baby.
The CD Baby release is planned for beginning of December, but, before that release date, I'll offer it to my fans as a Collector's Item signed by me with a high-end price of $50. Why? Because I don't want to sell it for $5, $10 or $15. My music has more value. I don't want to adjust to the market which will devalue my CD later. Retailers, such as Amazon, will lower my CD price, for sure. People who buy CDs from Amazon strongly believe that music should be cheap or even free.  So, I'm going to sell my CD primarily from my website (https://www.Sohrab.info) before the CD Baby release date. The leftovers will be sold at the retail price of $30. I hope my price policy will succeed and inspire my members to follow in my footsteps.
The album features nine tracks, with five originals. Two of them were recorded live with my New York music project SoSaLa and the other three with various fellow musicians. The other four tracks are a collaboration with two German producers: Berlin's Genetic Drugs (three tracks) and Konstanz' Hubl Greiner and his buddy, the New York keyboard Paul Amrod.
This is the first time that I released a CD of this kind. Usually, all my previous released CDs were recorded with my band of that time. Usually in a composed improvised format. But this time, it's a compilation of 80 percent improvised instrumental music and two tracks with vocals. I've never done this kind of album before. The nine 'nu world trashy' electronic-nu jazzy-desert blues-oriental-ambient tracks are meant to have the listeners "to sit down, forget real time and let them do some soul searching."
It's a concept album with a social-political-cultural message first expressing, musically, anger, especially the track Enough Is Enough. That's a protest song against NYC's premier jazz clubs featuring Dr. Cornel West which comes with a video that I hope will become our "hit!"  It's an electronic-African Beat protest song.  Though Dr. West is featured only for around 11 seconds, his passionate voice radiates positive energy and expresses perfectly what the song was about. Of it, he said: "I'm blessed to be on it and to groove with the grand artists who made this song! It is soulful, powerful and political! I love it!"
Mystical Full Moon Hymn for Ornette Coleman is dedicated to my mentor, Ornette Coleman, who was the first musician in New York loving the sound of my horn.  He told me I was "the freest sax player in rock music."  That and my advocacy efforts to unite musicians through MFM are the things I am most proud of.