The Analog Players Society (APS) will release their single "Chase" and the accompanying music video on October 30. "Chase" is an instrumental cinematic record sampled from the original recording session that created TILTED, the precursor to Soundtrack for a Nonexistent Film.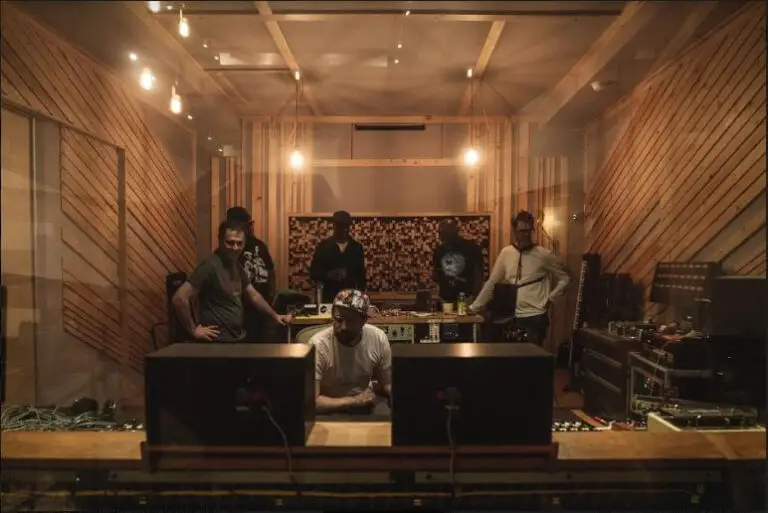 "Chase" will be the first single from the complete Soundtrack for a Nonexistent Film, a sample-heavy production of Hip-Hop's Golden Age, which will release on November 13 and will be available on Bandcamp on November 6. APS describes Soundtrack for a Nonexistent Film as an "intense, beat-driven, dystopian soundtrack for those moments when you need to escape deep into your earbuds."
The Analog Players Society is a collective effort founded by producer and engineer, Amon Drum, that features a rotating ensemble of the top musicians in New York City. The various projects created by the APS include jazz, dub, funk, afrobeat, and Soul variety within them. APS has already posted a top 15 position on the Billboard Contemporary Jazz Chart with their 2012 debut album Hurricane Season In Brooklyn. The "Chase" music video showcases the concept revolving around New York City and the resilience and drive of its people, even when running from the many things one can fear. Jude Goergen edited the video with Mona Kayhan and Amon Drum producing the video.
That's NYC. We can keep running forever. It might be ridiculous, scary, and we might get tired, but don't even try to outrun us.

Amon Drum, Producer and Engineer of Analog Players Society
Producers Amon Drum and Ben Rubin (aka Benny Cha Cha) collaborated with jazz luminaries including tenor saxophonist Donny McCaslin (David Bowie's last bandleader on Blackstar), pianist Orrin Evans (the Bad Plus), bassist Dezron Douglas (Ravi Coltrane), and drummer Eric McPherson (Fred Hersch Trio) to recreate the songs reflected by the producers to make Soundtrack for a Nonexistent Film. Since its August release, TILTED was included in Bandcamp's "best jazz releases" and received strong support from Jazziz, Medium, Postgenre.org, NY Music Daily, and The Vinyl District.