By now the word has gotten out. Arlo Guthrie, renowned folk singer and music industry icon has hung up a "Gone Fishing" sign. A lengthy and heartfelt Facebook post marks a change so abrupt on the hearts and ears of fans across the nation. But don't make wake, we're off to the Inlet to cast a line.
It's been a great 50+ years of being a working entertainer, but I reached the difficult decision that touring and stage shows are no longer possible. I've cancelled the upcoming shows, and am not accepting offers for new ones. That's the short version. For the longer version continue reading…

Arlo Guthrie's 'Gone Fishing' Facebook Farewell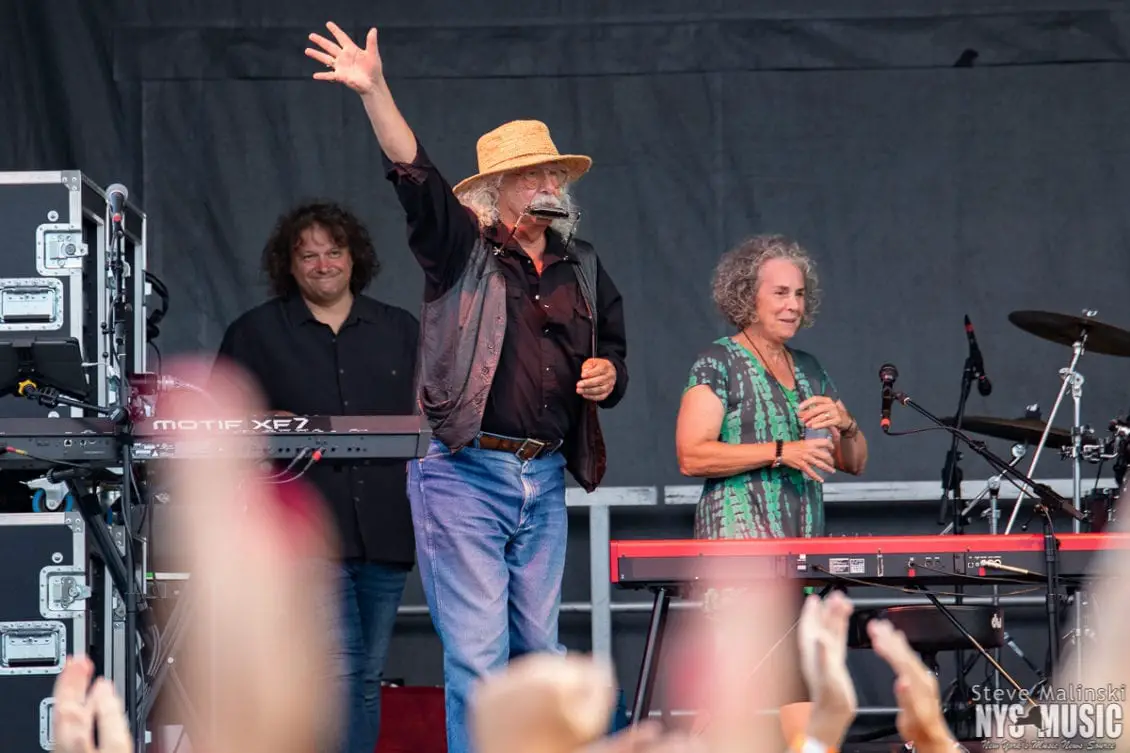 Guthrie's message was missed by other major sources. While this marks the end of touring and live performances, it is also dawns a new beginning. His life will continue to influence the industry, while he basks in his accomplishments.
The road weighs on the toughest acts, constantly touring and performing. Especially for Guthrie, as he battled mini strokes and checked out to make a gig the next day.
"Then, on Thanksgiving Day 2019 (of all freaking days) it happened again. This time I was on my way to The Church / The Guthrie Center to help out with our annual Thanksgiving Dinner that we hold every year. I had pulled over to fuel up and realized I couldn't continue to drive safely, as everything was spinning around, sort of like the old days, but without the help of illegal substance… [the next day he] had an important gig at Carnegie Hall in New York – The end of an annual series I'd been doing for decades and it was Sold Out. I had to be there. It was imperative."

Arlo Guthrie's 'Gone Fishing'
The Cooney Island-born singer had big shoes to fill in the likes of his father, and he did. Now it is time to kick them off using the six-plus months a year he would be on the road to enjoy the sand and sun. Likewise, Guthrie is a hallmark, being an original Woodstock performer and tipping his hat at recreations in 2015 and the 50th anniversary.
Just months ago, Arlo Guthrie released a heartfelt rendition of Stephen Collins Foster's "Hard Times Come Again No More" with pianist Jim Wilson.
Hats off and best wishes to Guthrie as music, culture and storytelling are in his blood. Despite no longer touring, this will not be the last of Guthrie's legacy. For now, Arlo Guthrie has just gone fishing.