Just before Billy Joel started his Madison Square Garden residency in 2014, he played a "warm up" show at The Paramount in Huntington, Long Island on October 16, 2013, and I was one of the lucky 1500 people fortunate enough to be there. The concert benefitted Long Island Cares, a charity founded by singer/songwriter Harry Chapin.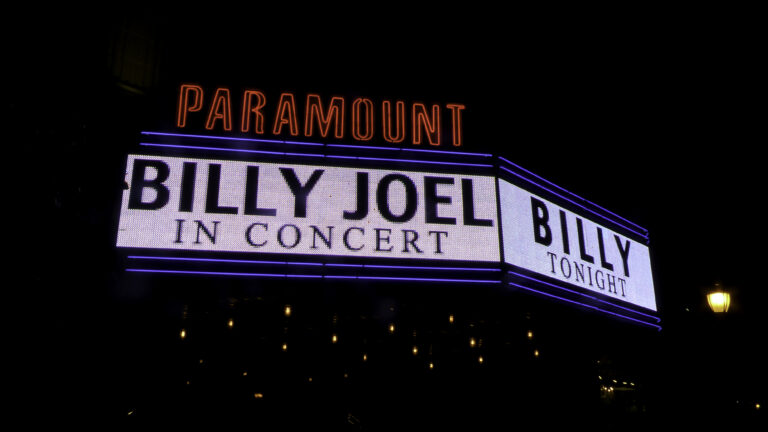 This was Joel's first Long Island concert since he played Nassau Coliseum with Elton John in 2002. Tickets to the show sold out in seconds and were listed on resale sites for ten times the face value. Many fans were frustrated to say the least as everyone wanted to be a part of this special occasion.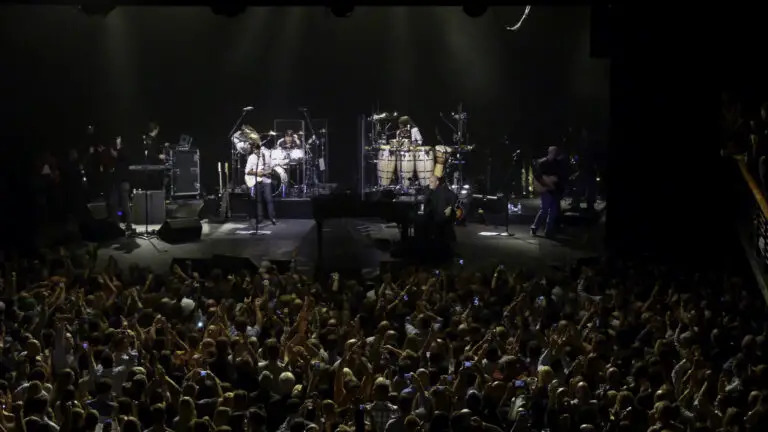 Fans began lining up hours before the show in hopes of getting as close as possible to the Piano Man. Walking up to the venue, all you can hear was Billy Joel songs being sang and blasted out of every bar and restaurant on New York Ave. Billy's presence was certainly felt throughout the town that night. The excitement kept growing as it got closer to showtime at the Paramount. Finally the doors opened and the crowd rushed in.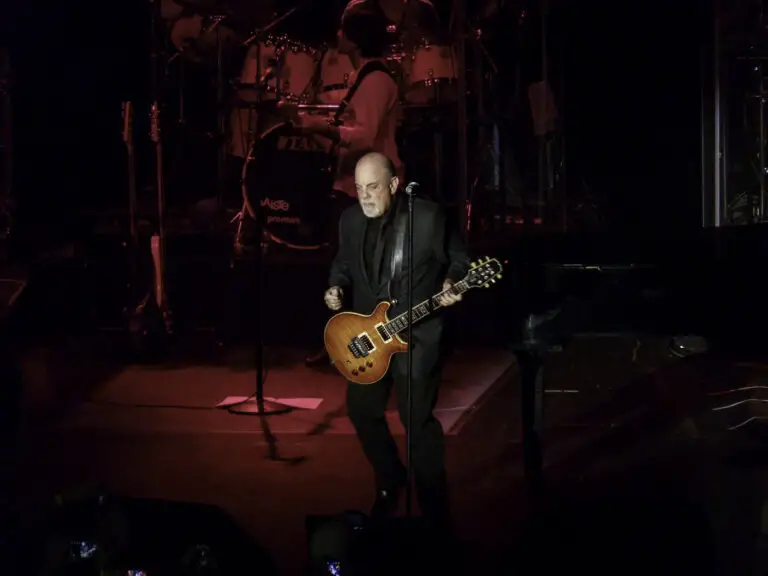 When Billy Joel took the stage, the crowd roared just as load as it does for him at The Garden which is about ten times larger than The Paramount. After Joel opened the show with "Everybody Loves You Now" and "Movin Out", he said "We're not going to play all hits tonight, I'm tired of that". He did sneak in a few deeper cuts like "A Room of Our Own", "Great Wall of China" and even played "Blonde Over Blue"live for the first time ever, but there was also plenty of hits to go around. There is no way he is doing a show without playing his classics like "Scenes from an Italian Restaurant," "New York State of Mind" and "Piano Man which the crowd sang along with to every word.
Joel and the rest of the band sounded phenomenal that night. Billy is my favorite artist and I was very lucky to be a part of that night. He then went on to start his residency at The Garden on January 27, 2014. Since then he has broken many records including most consecutive sold out shows and the record for the most shows at The Garden by a single performer, a record once held by Elton John and The Grateful Dead. His 74th consecutive monthly (120th all time) MSG show that was scheduled for March of 2020 had to be postponed due to Covid 19.
Setlist: Everybody Loves You Now, Movin Out, Vienna, The Entertainer, A Room of Our Own, She's Right On Time, Allentown, The Great Wall of China, Miami 2017, New York State of Mind, This is the Time, Don't Ask Me Why, Stop In Nevada, Downeaster Alexa, Blonde Over Blue, Scenes From an Italian Restaurant, The River of Dreams, Piano Man
Encore: We Didn't Start the Fire, It's Still Rock and Roll To Me, You May Be Right, Only the Good Die Young