Brooklyn alternative quintet, Gooseberry, evolves with their third 2020 single "When I'm Gone." Their inception began last fall. It takes form of an elusive fruit – a ploy to keep listenes guessing, or, a disregard of boarders in their infinite musical exploration.
The band collides at an unpredicted crossroads of endless influence. Blues, jazz, soul, rock and R&B genres meet. Yet they create and audibly different constant. Each flavor is interjected, shapeshifting the whole.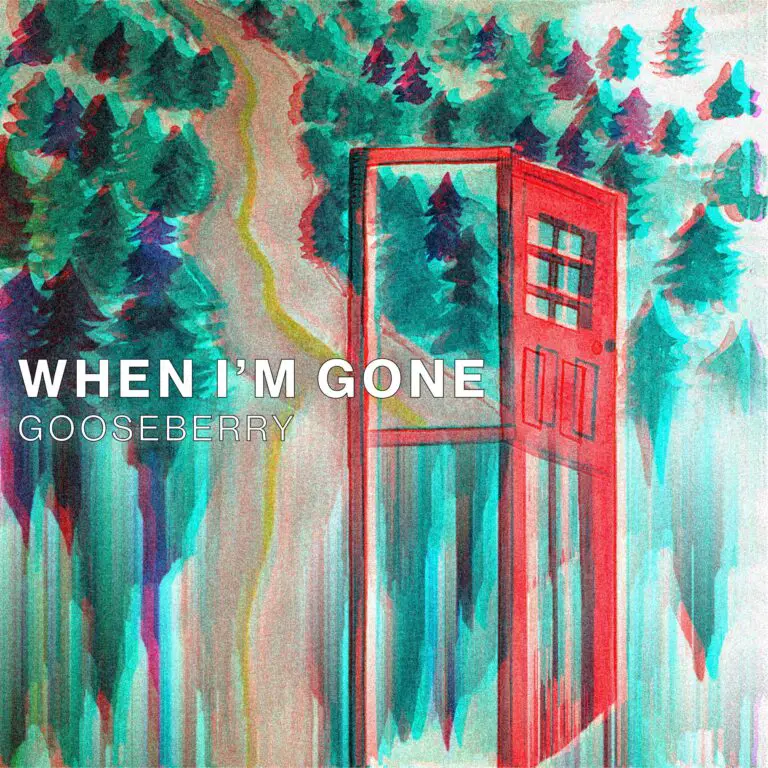 "When I'm Gone" sounds familiar, like a sitcom intro with an alternative edge. The intro sweeps you up with an airy keyboard melody from Sam Rappaport. Asa 'Baked Goods' Daniels on guitar hints at a more explosive end. The band caries on.
Drummer Colin Ashen and Bassist Will Hammond keep a solid backbone for the bands energetic bursts and ever-blooming hook. There's something ear-catching at ever bar, including a clever placement of vibraslap.
Each chorus grows into a more indie sound. The band flourishes as they stew on the title lyric. Ashen's drums sweep into an open ride crescendo and Gooseberry takes on in an explosive indie-jam band fashion. Something they've only hinted at throughout each verse. Daniels amps-up, showing of his ear-grabbing guitar work.
The song highlights the band's eclectic range of influences, showing resonances of classic rock, 70's soul, and the piano-forward pop of artists like Randy Newman and Carole King. When I'm Gone is a lamentation over the certainty of loss and an ode to those we leave behind in the search for higher ground.

Gooseberry, on "When I'm Gone"
The album art is elusive and colorful, paring well with Gooseberry's musical intent. Each part melts together. It shape-shifts the whole. The door is wide open to explore.
"Berkshires" goes back to major influences like D'Angelo, Donny Hathaway, and Stevie Wonder, while their newest, "The Protagonist," showcases a more alternative/indie sound in the styles of the Foo Fighters, Courtney Barnett, Arctic Monkeys, and Spoon. Before the pandemic, Gooseberry had a biweekly residency at Harefield Road in Brooklyn, where they were steadily growing a devoted audience around their live shows. They had been gigging fairly regularly in and around New York City, running the full gamut of venues from The Cobra Club to DROM to house shows across the boroughs. 

– Fiona Hernandez
Read more at NYS Music…