Manhattan-based non profit, The Kitchen, will premier of The Brooding Exercises. The video project can be viewed at The Kitchen OnScreen, the venue's virtual streaming platform on October 16-18. Times will be announced closer to the premier date.
The video is in response to the cancellation of a previous project, Vivification Exercises. The video project stars Ka Baird and Max Eibacher. Organizer Matthew Lyons, Ross Karre (Audiovisual Supervisor and Camera), Merve Kayan (Camera), and Caley Monahon-Ward (Audio Assistance) round out the production team.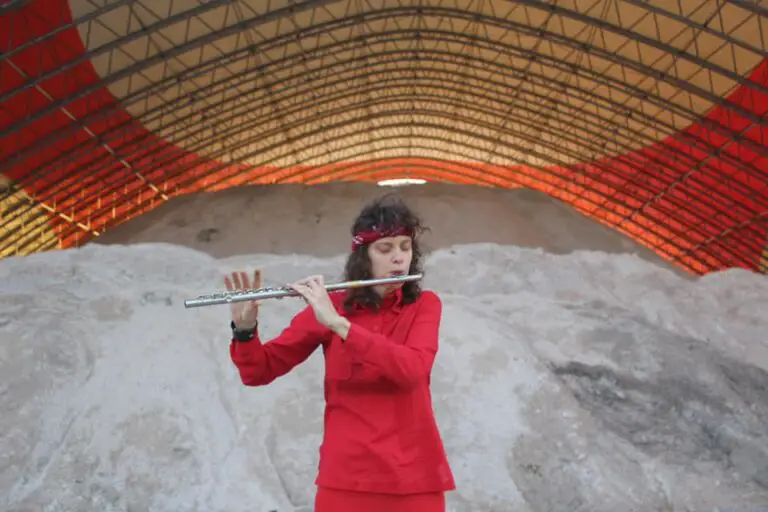 Ka Baird is an American multi-instrumentalist, recording artist, producer and performer based in New York City. Baird is known for raw, ecstatic, boundary-pushing live solo performances. Energetic body movements, extended vocal techniques, luminous flute percussion/meditations and innovative use of live electronics fuse to create the concept of 'body music.' Centered in radical present tense and vigorous expression, the performances seek extreme release, both through physical exertion and psychic extension.
Ka Baird's latest recording Respires was included on Pitchfork's Best Experimental Albums of 2019 list. In addition, Baird is a founding member of the legendary psych-folk/avant-garde group Spires That In The Sunset Rise, founded in Chicago in 2001.
Max Eilbacher is an Baltimore-based intermedia artist who works primarily makes abstract computer music. The sound is an eclectic mix of electroacoustic, musique concréte composition and process intensive computer music.
Soon to celebrate its 50th year in 2021, The Kitchen remains one of New York City's most forward-looking nonprofit spaces. Programs range from dance, music, theater to video and film. All programs aim to showcase ingenious work of emerging and established artists alike. Known as the epicenter of the New Wave avant garde music genre in the late 70s, The Kitchen was home to many successful artists like Glenn Branca and Lydia Lunch.
In July 2020 OnScreen program formed to host online program offerings, including virtual performances, livestreamed events, and newly published texts.