After a groundbreaking debut album — Enter the Wu-Tang (36 Chambers) — and a host of successful solo projects (GZA's Liquid Swords, Method Man's Tical, Raekwon's Only Built 4 Cuban Linx, to name a few), the clan were in high-demand. They had accomplished a rare feat in the world of music. It established many of their members as individual stars, whose popularity could rival the group's.
The ego that accompanies success of such magnitude is liable to create division within any faction. It helped break up the Fugees. The clan is no ordinary group. Displaying their idiosyncrasy within a world of hip hop came with the release of their second LP, 1997's Wu Tang Forever. The lead single "Triumph," was a record that rang through the air waves. It was the first (and only) song where all nine Clan members rapped on. Moreover, it also introduced affiliate and later member Cappadonna.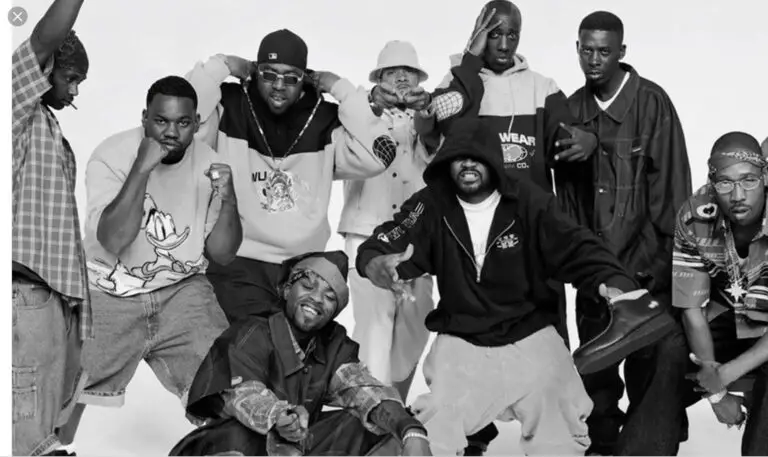 The record ran for 5 minutes and 38 seconds, with no chorus or break, except for the energetic opening monologue from Ol' Dirty Bastard and a short interlude. Inspectah Deck began the track, followed by Method Man, Cappadonna, ODB's interlude, U-God, RZA, GZA, Masta Killa, Ghostface Killah, with Raekwon concluding the record.
About the Track
In an interview with Power 106 radio station, RZA broke down the production on the record. He divulged that they recorded "Triumph" in Los Angeles. Musically he combined his new Yamaha keyboard V71 series with his ASR-10, MPC and Nord lead keyboard. His goal was to make a track with classical sounds, but still grab hip-hop with a touch of soul. While the drums meet classic hip hop, the strings added a new element.
When asked about not having a chorus, he explained that for every Wu-Tang project, he wanted to have a song that reminded the people of their first record "Protect Ya Neck" with great rapping and a strong beat to compliment.  
Speaking to DJ Vlad, Inspectah Deck — whose opening verse is one of the most-heralded in hip hop history — he acknowledged that using his "Triumph" verse twice helped his legacy, as it was originally recorded for Tony Touch's 50 MC'sVol. 1 tape. RZA made the beat at around 5 a.m., as he and Ol Dirty Bastard were the only ones up. Inspectah Deck explains he could hear the kicks and snares from his room. He knew it was a smash-hit. He got up and asked to get on the record. Later that day the rest of the group had jumped on as well, because his verse was so outstanding.
Sampled to Example
"Triumph" samples "Just Found Me" and its multiple elements of soul, disco and fuck music, by the Rance Allen Group.  It also sampled "To the Garden of the Temple" from the 1983 film Duel to the Death, and some lyrics from "Da Mystery of Chessboxin" from the Clan's own 36 chambersLP.
Besides the mind-blowing lyrics and production, "Triumph" is known for its incredible video, with Rush Hourdirector Brett Ratner behind the camera. It was one of the more expensive music videos of 1997 costing around $800,000.  The video begins with breaking news: a massive swarm of killer bees attacking New York. Ol Dirty Bastard is up on a skyscraper surrounded by police helicopters and officers with their guns drawn.
Interesting enough, ODB wasn't actually in the video. Always one to act on a whim, Ol' Dirty was uninterested in filming the video since he didn't have an official verse, he left the set before filming began. It forced the director to get a stand in.
Inspectah Deck is seen climbing the side of the building when "ODB" jumps off, as the bees follow in his path. Meanwhile Method Man and the other Clan members arrive on motorcycles, shooting fireballs at the bees. The bees are then seen passing through Cappadonna's lair while U-God is seen burning down the forest. RZA appears with angel-like wings, later transforming into the killer bees and killing the Alcatraz prison guards. We then see GZA from space viewing the mayhem. A celestial God like figure.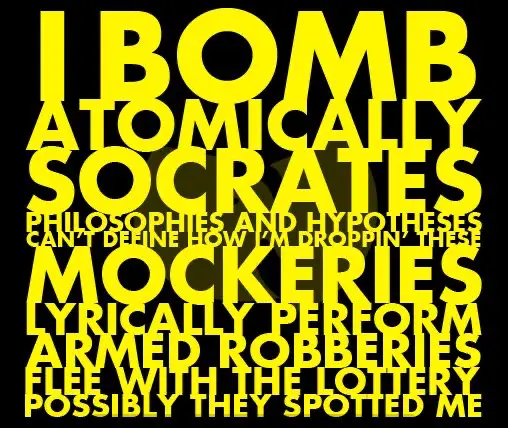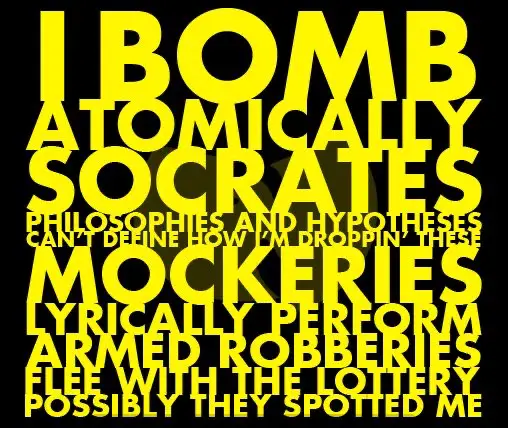 During  GZA's verse there is a brief cut to the 1915 film The Birth of a Nation, he then makes a gesture to the bees and they swarm back down to Manhattan in the form of Masta Killa who stood on a tower in the form of the Wu-Tang Symbol. A crowd gathering around him. At the end of the video, the bees make their way to a club where Ghostface and Raekwon are raping, with Quincy Jones is in the audience. 
One of the strangest and creative visuals in hip hop history "Triumph" changed how people looked at videos all together.
Lyrical Highlights
While he didn't have an official verse, Ol' Dirty Bastard left his mark in his own unique way.
"What? Y'all thought y'all wasn't gonna see me?

I'm the Osiris of this shit

Wu-Tang is here forever, motherfuckers

This like, this '97"
Inspectah Deck began the song with his now-legendary verse that made him known as hip hop's "set it off" man. He makes listeners immediately wake up with his intricate rhyme patterns and word choices, taking over the record.
"I bomb atomically, Socrates' philosophies and hypotheses

Can't define how I be dropping these mockeries

Lyrically perform armed robbery

Flee with the lottery, possibly they spotted me

Battle-scarred Shogun, explosion when my pen hits tremendous

Ultraviolet shine blind forensics

I inspect you through the future see millennium

Killa Beez sold fifty gold, sixty platinum

Shackling the masses with drastic rap tactics"
Cappadonna rapped like he had something to prove being that he had to live up to what the others were doing. He wasn't an official member at that point but you couldn't tell with how he was flowing.
"I twist darts from the heart, tried and true

Loop my voice on the LP

Martini on the slang rocks, certified chatterbox

Vocabulary 'Donna talking, tell your story walking"
 Creating A Legacy
"Triumph" is one of Wu-Tangs most legendary tracks and it holds a special place in hip hop history. Their rapping ability was never in doubt, but the music video gave them a chance to showcase their visual creativity. As we look back at some of Wu-Tangs best tracks, "Triumph" stands the test of time because it epitomizes Wu-Tang Forever and as the lead single it exceeded expectations, as many radio stations and labels initially didn't want to run the record because they felt it was too long. It's safe to say, the Clan proved all doubters wrong.