The Save Our Stages Act was added to the House of Representatives-revised  relief bill on September 28, 2020. The addition of the Save Our Stages will make it so the Heroes Act will allocate ten billion dollars for independent venues impacted by Coronavirus.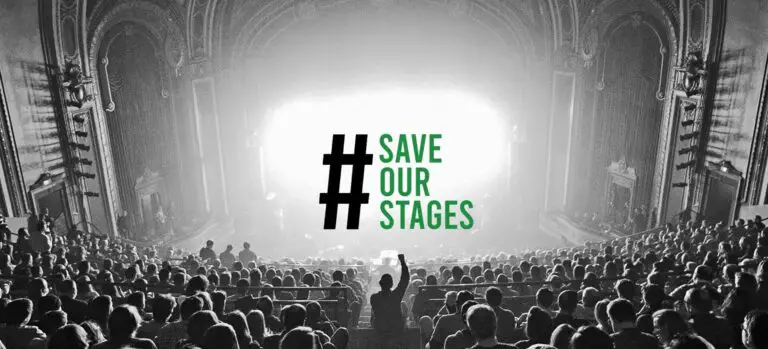 The ten billion dollars that would go to independent venues, producers, promoters and talent representatives will be able to be used to cover things like rent, mortgages, utilities, insurance and other expenses that these businesses are in during the ongoing pandemic. The hope is that these grants will help keep the entertainment industry afloat during these unprecedented times if the Heroes Act is passed. 
If the Heroes Act gets passed and signed into law it will include another round of stimulus checks to American families, as well as a second round of Paycheck Protection Program loans for businesses particularly impacted like the restaurant and live entertainment industries. The 2,500-page bill will would be a lump sum of $2.2 trillion in grants 
According to the Rolling Stone article on the addition of the Save Our Stages to the relief bill most venues weren't able to "take advantage of the Paycheck Protection Program loans for small businesses contained in the CARES Act that passed in March." The main issue with the CARES Act for venues in particular is that the main thing it provided was loan forgiveness if businesses spent 75% of said loan on their payroll. Unfortunately, these venues were/are mostly closed down due to regulations on live entertainment during the pandemic and therefore have few to no employees which makes payroll loan forgiveness unhelpful unfortunately.
The original Save Our Stages Act was introduced to the Senate by John Cornyn and Amy Klobuchar. Save Our Stages gained a significant amount of public support as well as support in both the House and the Senate.
For more information on the updated Heroes Act read the one page summary here.