Martin Sexton brought his "Outdoor Shows" Tour to the Fingerlakes Drive-In movie theater in Auburn, NY Saturday evening. With all the restrictions in place due to COVID-19, concert goers were limited to their vehicles and were required to practice social distancing.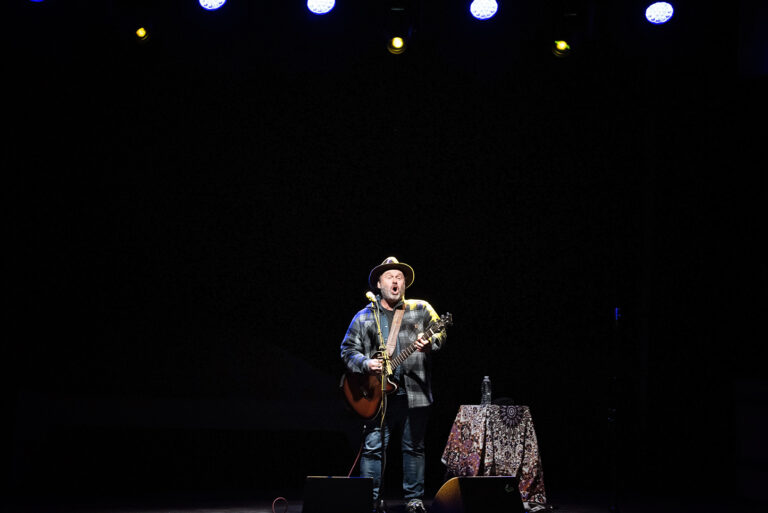 It was a brisk night for a concert with temperatures around 40 degrees F. Martin Sexton takes the miniature stage that was set up and greets the crowd telling them "This is the first time I've had to wear a jacket while performing."
The moment he began playing the notes on his guitar brought an overwhelming since of joy as this was the first time most, if not all of the people in attendance have heard live music in at least 6 months. The crowd was cheering him on from their vehicles, shouting "I love you Marty!" and many other words of encouragement. Sexton continued "I was wondering if I was going to still be able to perform these shows because it has been so long, but turns out it's just like riding a bike."
Sexton standing on the stage by himself with no crowd directly around him and a large projection of him performing on the movie screen brought a bittersweet feeling – concerts have changed so much from what we remember them being, but at least they are starting to slowly happen.
Overall the safety precautions were followed very well, the staff all did a great job keeping everyone informed of the regulations in place, and every single person there was following them. This is a great sign, and hopefully one that can continue to allow more concerts to be happening in innovative ways.