It is hard to believe that Election Day is just over six weeks away and there have been many efforts to get people out to the polls.  However, even with the pandemic that hasn't stopped organizations like HeadCount from getting people registered to vote.
Andy Bernstein, Executive Director of HeadCount, says that despite barriers, the organization's efforts are going really well.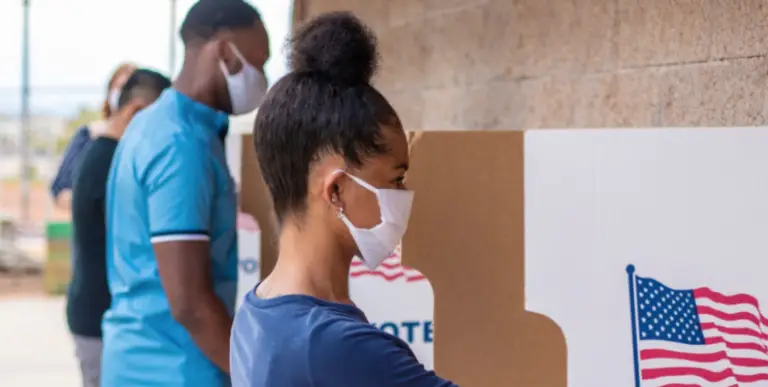 "We moved all our activities online and we're registering more voters than ever," Bernstein said.
HeadCount is a non-partisan organization that uses concerts-and now adds online events- to reach out to music fans to register to vote. However, now that concerts are at a standstill, there have been more musicians trying to reach out to fans via social media and even Zoom. Bernstein says that fortunately the organization was already aware of this early on during the pandemic.
"First, we worked with Soffi Tukker, Dave Matthews and Camila Cabello on promotions where fans could enter to win a private zoom with the artist, but [needed to check] their voter registration status," he said. "We've done literally dozens of these now, and our new partner Global Citizen, is doing even more through the Just Vote campaign. Dave Matthews will do a short private show through that."
Bernstein also says that Evanescence is also going to perform an online show through HeadCount. But the goal for these shows is that in order for a participant to view it-they need to check their registration status.
Since this election cycle seems to deal with more passionate issues, Bernstein says that he definitely has seen a spike in voter registrations- similar to what he saw during the 2018 elections.
"We registered three times as many people for the 2018 midterms as 2014. And it was the highest turnout for a midterm election in 100 years," he said. "Our goal is to register 200,000 voters and directly engage 1 million voters."
And what Bernstein means by 'directly engage,' is to have voters sign up for an absentee ballot, check their status, or to even look up a ballot which can all be done on the HeadCount website.
Now that the election is just six weeks away, the organization is currently doing a huge text messaging campaign so that those who haven't registered yet can do so via text messages.  And if someone would like to volunteer to help out the organization with its efforts, they can just visit HeadCount.org/volunteer and pick a night to help.
"They've been lots of fun," he said. "All you need is a computer (not even a phone) and you join a Zoom session with other volunteers from all over the country."
This year, the presidential election will take place on Tuesday, November 3rd. Register to vote and request an absentee ballot with HeadCount.