Ten days after the 9/11 terrorist attacks, living legends and new artists came together for a primetime benefit concert, "America: A Tribute to Heroes." The star-studded lineup included Bruce Springsteen, Stevie Wonder, U2, Billy Joel, Céline Dion, and Willie Nelson.
Executive produced by Tenth Planet Productions' Joel Gallen, "A Tribute to Heroes" was simulcast across all major networks commercial-free. The September 21 concert won the 2002 Primetime Emmy Award for an Outstanding Variety Special, with many artists channeling the somber energy into the best performances of their careers. The telethon portion of "A Tribute to Heroes" raised over $150 million for 9/11 victims and their families, specifically police officers and firefighters. Years later, networks repeated the concert-telethon model for Hurricanes Katrina and Sandy and the 2010 Haiti Earthquake.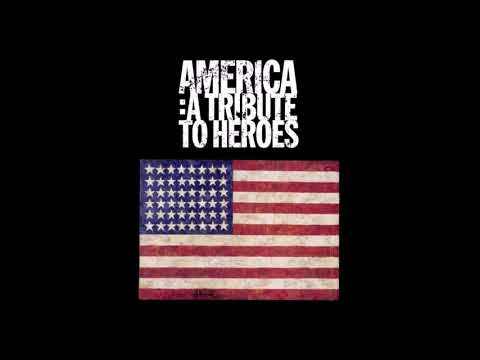 The concert was filmed live in New York, Los Angeles, and London, with British and Canadian artists supporting their American peers. At each venue, the stage was decorated with hundreds of candles. Bruce Springsteen opened the show with the then-unreleased song "My City of Ruins," playing guitar and harmonica. With the E Street Band, he introduced it as "a prayer for our fallen brothers and sisters." The following year, the five-minute track closed out Springsteen's 9/11-inspired album The Rising.
Stevie Wonder then performed "Love's in Need of Love Today," the opening track of Songs in the Key of Life, with gospel sextet Take 6.
U2 performed "Peace on Earth" and "Walk On" from London with Natalie Imbruglia and Dave Stewart. "Peace on Earth" was inspired by the 1998 Omagh car bombing, but took on new meaning after 9/11. For the performance, Bono changed the original lyrics from "I'm sick of hearing again and again that there's gonna be peace on Earth" to "I'm sick of hearing again and again that there's never gonna be peace on Earth."
Billy Joel had the most hopeful performance of the night, singing and playing "New York State of Mind." Rather than dwelling on tragedy, he expressed New Yorker pride and even smiled throughout his performance. Joel never officially released "New York State of Mind" as a single, but due to its popularity with fans it's often mistaken as one.
In addition to the night's abundance of established acts, then-new artists Alicia Keys and Enrique Iglesias took the stage. Keys performed a cover of "Someday We'll All Be Free" by Donny Hathaway, beginning with a piano riff reminiscent of her future 2003 song "Diary."
Enrique Iglesias had just broken out two years earlier in 1999 with "Bailamos," but his signature hit would go on to become "Hero," which he publicly performed for the first time that night. Radio DJs later mixed the song with audio from police, firefighters, and civilians, adding to the song's popularity.
Iglesias wasn't the only artist to sing a song called "Hero." A few numbers later, Mariah Carey sang the just-as-famous song of the same name off her 1993 album Music Box. A New Yorker herself, Carey's performance was more subdued than past renditions but characteristic of the night's solemn energy.
The event also included some country artists. Faith Hill performed "There Will Come a Day" from her 2001 album Breathe with a backing gospel choir, and the Dixie Chicks (now The Chicks) performed the poignant "I Believe In Love."
"America A Tribute to Heroes" ended on a patriotic note, with Céline Dion singing "God Bless America" and Willie Nelson leading the Los Angeles performers and speakers in a grand finale of "America the Beautiful." Dion later released her cover as a single, and performed it again at the Super Bowl XXXVII in 2003. Céline Dion and Neil Young were the night's only Canadian performers.
Other performers included Neil Young, Tom Petty, Sheryl Crow, Bon Jovi, Sting, Dave Matthews, and Paul Simon. Most major genres were well-represented: multiple pop, rock, country, folk, and soul artists were on the setlist, and despite their thematic similarities for the occasion, they were diverse in sound.
The success of "America: A Tribute to Heroes" prompted two more 9/11 tribute concerts a month later: the similarly diverse "Concert For New York City" in Madison Square Garden, and the pop-focused Michael Jackson-led "United We Stand." In 2004, Rolling Stone named the 9/11 concerts "one of the 50 moments that changed rock," and it's easy to see why—despite the tragic circumstances that brought the artists together, many were on top of their game.