Give your favorite A Tribe Called Quest album a spin today. The man behind the turntables, Bedford-Stuyvesant's Ali Shaheed Muhammad, who mixed up the beats that Q-Tip and Phife Dawg rhymed on celebrates his birthday today.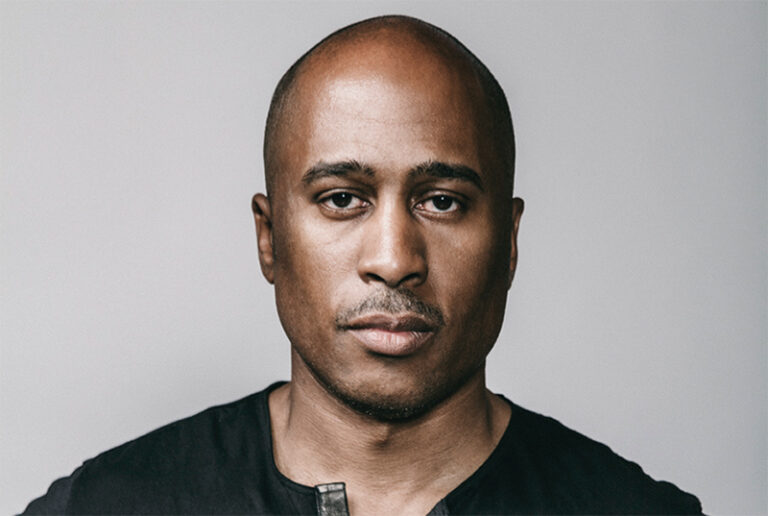 Born August 11, 1970, Ali Shaheed Muhammad became one of New York City's underground rap legends. As a hip hop producer, Ali Muhammad is responsible for the early jazz rap sounds that A Tribe Called Quest is known and loved for.
Growing up in Bed-Stuy, Muhammad's uncle, Michael Jones, who was a bassist and DJ himself, began teaching him at the age of eight. Ali would DJ parties in his Bed-Stuy neighborhood and recorded demos before joining Tribe in 1985.
Coming together in the early 1980's in Queens, A Tribe Called Quest consists of Ali Muhammad (the only member not from Queens), who held the role of co- producer, assisted by the groups main composer, Q-Tip, along with Tribe's MC, Phife Dawg. Together, the trio would be looked back on as pioneers of the alternative hip hop sounds which are still popular today. Muhammad was just 19 when the group released its first album, People's Instinctive Travels and the Paths of Rhythm, in 1990
Ali Muhammad and A Tribe Called Quest rose in popularity through their second album, the 1991 jazz-influenced album Low End Theory. The album was stripped back compared to their previous, with instrumentals consisting mostly of bass, drums, and the regular use of Jazz sampling, all sounds that find themselves synonymous with the underground alternative hip hop scene.
Later on in 1995, Muhammad co-wrote and co-produced the Top 40 pop hit that launched the neo-soul movement, D'Angelo's "Brown Sugar," and earned another Grammy nomination via Lucy Pearl's "Dance Tonight" in 2000. Muhammad has remixed songs for Janet Jackson, Maxwell, Maroon 5 and KRS-One, and has writer, producer or co-producer credits on more than 20 albums. He would also go on to found The Ummah, a production company with Jay Dee and Q-Tip.
Throughout the early to mid 90's A Tribe Called Quest maintained their commercial success through the release of their 1993 album, Midnight Marauders, which saw technical improvements in the groups dynamic. A Tribe Called Quest seemed to be on an unstoppable rise to success however, the group went on an eight year hiatus. Despite not working together during those years, individual members had the chance to pursue moderately successful solo careers until their reunion in 2006.
Have a great birthday Ali Shaheed Muhammad!