Ghostface Killah is one of the more renowned members of the Wu Tang Clan, lauded for his exceptional skills as an emcee, where he mixes detailed storytelling with a unique sense of imagery and style. Those abilities were ever-so-present on his second studio album Supreme Clientele. On the RZA produced album, he successfully implemented a trendsetting combination of lyrical excellence and story-telling exclusive only to him.
The lead single was the oft-sampled "Might Healthy," which showcased his deadly skills as an emcee, as well as the kind of presence that would make him a mainstay of hip hop culture. Debuting at #7 on the Billboard 200, Supreme Clientele was the most acclaimed of each Wu Tang member's respective sophomore effort. And ironically, the highlighted record — "Mighty Healthy" — was one of the few not produced by Wu Tang head honcho, RZA, with production being handle by producer and Wu Tang Clan DJ, Mathematics.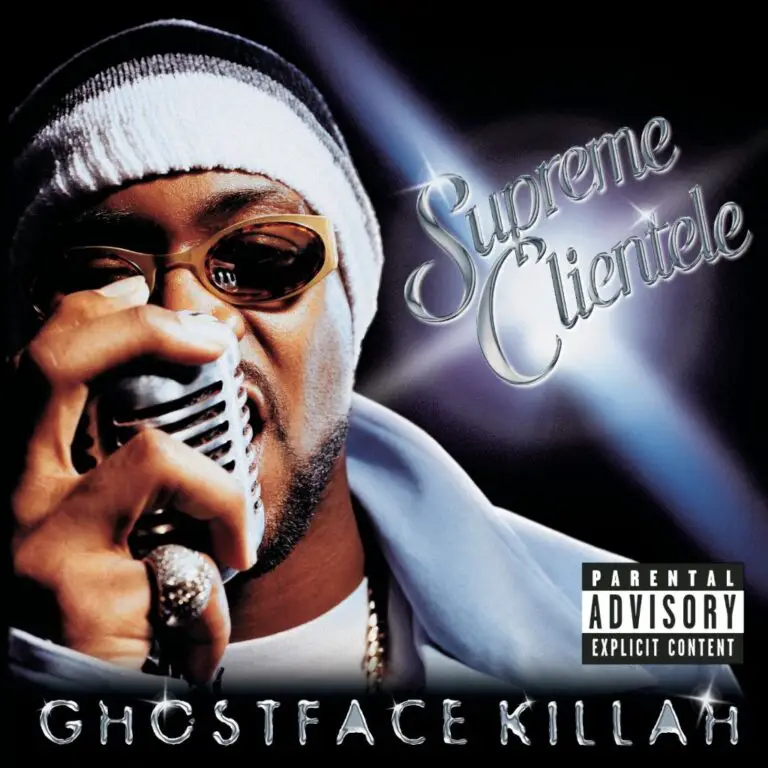 "Mighty Healthy" was partly inspired by Brooklyn based hip-hop group, Divine Force, and their single pack "Holy War (Live)." Divine Force was made up of emcees Sir Ibu, Lady Nefertiti and her brother Supreme and their DJ, Jizer. They were managed by Melquan, who also managed RZA (then known as Prince Rakeem), GZA (then known as Genius), and Ol' Dirty Bastard, before 36 Chambers fame. "Holy War (live)" sampled drum patterns from Melvin Bliss' "Synthetic Substitution," an uncharted record that went on to become one of the most sampled songs in hip hop history. 
On "Mighty Healthy," Ghostface begins the sampling at around the 1:12 mark. You can hear him using Sir Ibu's flow as well as some of his lyrics as a way of paying homage. 
When we hug these mics, we get busy

Come have a good time with G-O-D

Make you snap your fingers or wiggle

Scream, shout, laugh or just giggle

Shake that body, party that body

Don't f**k with ghost you'll feel sorry

That's word, I'm not the herb

Understand what I'm saying, saying, saying
Sir Ibu's lyrics on "Holy War (Live)" read:
"The wisdom that I'm speaking are words that I'm rhyming 

The God of rhyme, Divine Force gets busy

Make you hip or hop or get dizzy

Make you snap your fingers or wiggle

Scream, shout or laugh or just giggle

That body, party that body

Don't (F**k) with me you'll feel sorry 

That's word, I'm not the herb

Understand what I'm saying?"
Besides the Divine Force interpolation, "Mighty Healthy" sampled records from other pioneers of hip hop, sampling "Wish I Could Talk to You" by The Sylvers, as well as, "Nobody Beats the Biz" by Biz Markie featuring T.J. Swan and "Funk President (People it's Bad)," by James Brown (another heavily sampled artist).
Ghostface did much more than just interpolate others, and "Mighty Healthy" showcased some of the best rapping of his career.  Heavily inspired by martial arts — much like the rest of the Clan – the song begins with a sound bite from the film Shaolin Rescuers. He starts his verse with his typical and colorfully descriptive lyrics.  
Son trifling f**k, wildflower on the cycle and 

Picked up the broom thought I was Michael in

West Brighton Pool, now I'm into Iron Duels

Turn nuns to Earth Whoopi, she at Allah school
He starts with an honest, yet blunt description of himself, then says he thought he was "Michael in West Brighton Pool"– a home goods store located in Staten Island — but the imagery, metaphors and double entendre are ever present, as "broom" is also slang for guns; in the next line he talks about now being into "iron duels," (as a gun is made of steel). Before finishing off the bar with a Whoopi Goldberg reference, known best at the time for Sister Act, where she played a choir singer who had to relocate after having witnessed a murder and enters witness protection as a nun.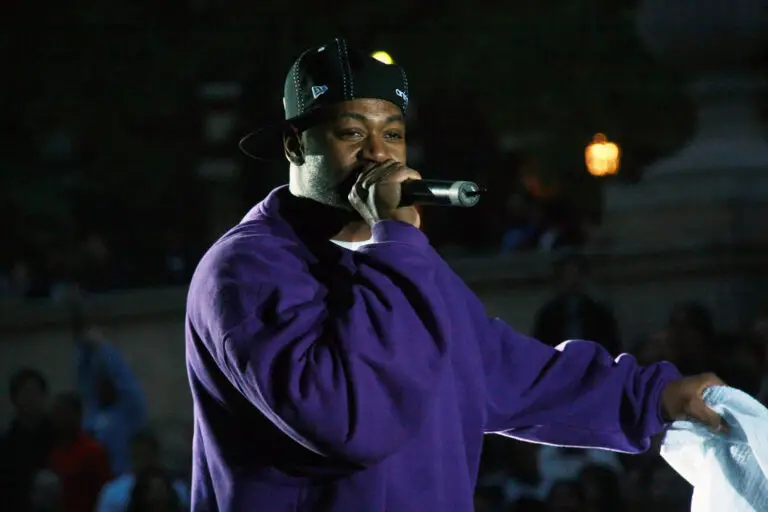 In his second verse, he continues his onslaught, first by paying homage to Sir Ibu on the bride before getting into his verse, setting it off with this" 
Hit mics like Ted Koppel, rifle expert

Let off the Eiffel, burn a flag in your grass, spiteful

Ringleader set it off, rap Derek Jeter 

Culprit, prince of the game wish you could see us
Ghost brags here, letting the audience know that he is better than most. Ted Koppel was a famous anchor and broadcaster for ABC and Nightline, from 1980 until the program's end in 2005. Ghost continues by saying, he's a rifle expert who lets off "the Eiffel," and "burn a flag in your grass, spiteful" is his way of saying that after conquering his enemy with his superior weaponry, he will continue to acknowledge it to the world. Finishing off by labeling himself "ringleader" and the "rap Derek Jeter." He continues his braggadocios rhyming throughout, 
"Too hot to handle, one thought from scrambling the mandolin

Hundred game Wilt Chamberlain, smack 'em, say when"
"Mighty Healthy" has meant a great deal to hip-hop and to Ghostface, with Complex Magazine even naming it his best song.  It has also been sampled on a myriad of records, including  "No More Parties in L.A" by Kanye West — off of his 2016 album The Life of Pablo. The chorus was heavily interpolated on the Pusha T and Kanye West collaboration "New God Flow," as well as  a J. Cole rendition titled "Mighty Crazy."
"Mighty Healthy" is one of the many bright spots from Supreme Clientele, yet its enduring legacy within hip hop circles has solidified the album as a classic. Ghostface stuck to his style and made it something to behold, especially at a time when other rappers were changing their sounds to fit the new party and club theme music of the 2000's. The album's success also cemented him as one of the commercial faces of Wu Tang, a spot that had only been previously reserved for Method Man.