There's good news for blues and jazz fans who have been urging to get to a live show. Grammy nominated artist, Joe Louis Walker, will be performing a live drive-in concert in Plattsburgh on July 25 at 7:30 p.m.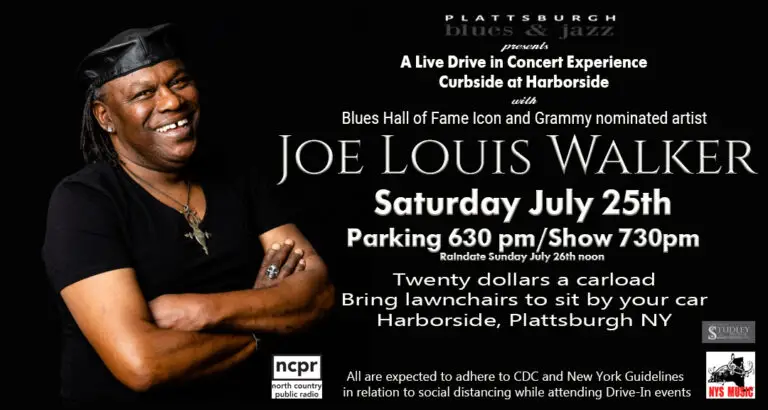 The show is part of the series, "Curbside at Harborside," which is an effort to provide pandemic-friendly live concerts, while still being able to have a good time. To maintain social distancing, guests can bring lawn chairs to sit outside their cars or they can listen through FM radio.
Walker is a well-known blues artist and Blues Hall of Fame inductee. He is also the winner of the Blues Music Awards four times.
The blues artist has performed alongside famous icons like, Jimi Hendrix, B.B. King and Muddy Waters. He has over 20 albums under his belt, his latest one being, "Blues Comin' On," that came out this year.
Joe Louis Walker is "a legendary boundary-pushing icon of modern blues," said NPR.
Parking for Joe Louis Walker in Plattsburgh opens at 6:30 p.m., with it being 20 dollars per car in cash. Takeout meals will be provided from The Naked Turtle for tailgating.