Upstate's new live EP, Live at ArtsRiot is the quarantine album we all need right now. This group, formerly known as Upstate Rubdown, has soared through the Hudson Valley region since their debut release in 2015, and in an effort to cure our isolation blues, they have released this live EP to bring us back to the comforting clamor of live shows.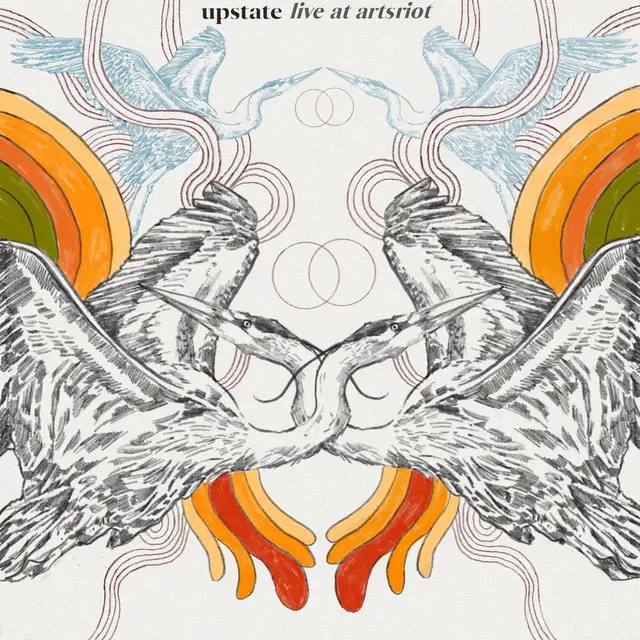 This new release is familiar territory, featuring four songs from their 2019 studio album Healing. The new EP promises the same tight vocal harmonies, intricate lyrics, tight rhythmic strumming, and swirling energy from the first release of these songs. What you may not expect from Live at ArtsRiot is its production value – besides the excellent mixing and mastering, this live performance has eight performers, each with an interesting color to weave in and out of this picture. One of the best examples can be heard in "Who Knows". The album version tends to rely on the folk-timbred acoustic guitar and standup bass, but the live version is daring in its switch to electric. In one song, a group that was once under the folk umbrella becomes a southern blues band. In the final song of the Live EP "Healing", the band ditches the honky tonk-style piano solo and tosses in a keyboard for the solo section, marrying folk with almost a jam band timbre to support the blazing sax solo and keep the energy trailing right until the end of the performance.
More than its musical intricacies, this live EP is a reminder of the comradery needed to put on a great show. In addition to having top notch songs, this band has a responsive following, which you can hear cheering throughout the entire EP. The vocalists have audible excitement in their voices, and with so many musicians on stage, you're able to hear the push and pull of instruments to provide a strong and creative backdrop for the tight vocal harmonies that push centerfold.  This is a sound you can only get from a live show, and with performances few and far between these days, we can't help but thank Upstate for reminding us of the live show vibes we miss so much.

p.s., Upstate is headed to Rochester on October 16, and will hopefully visit ArtsRiot again this year, but check their website and Facebook to be sure.
Key Tracks: Who Knows, Healing