Two beloved music festivals in the 518 will not return until 2021 due to COVID-19. Rock the Dock, held in Lake George, and Eastbound Throwdown, held in Salem, have each postponed their scheduled events until next year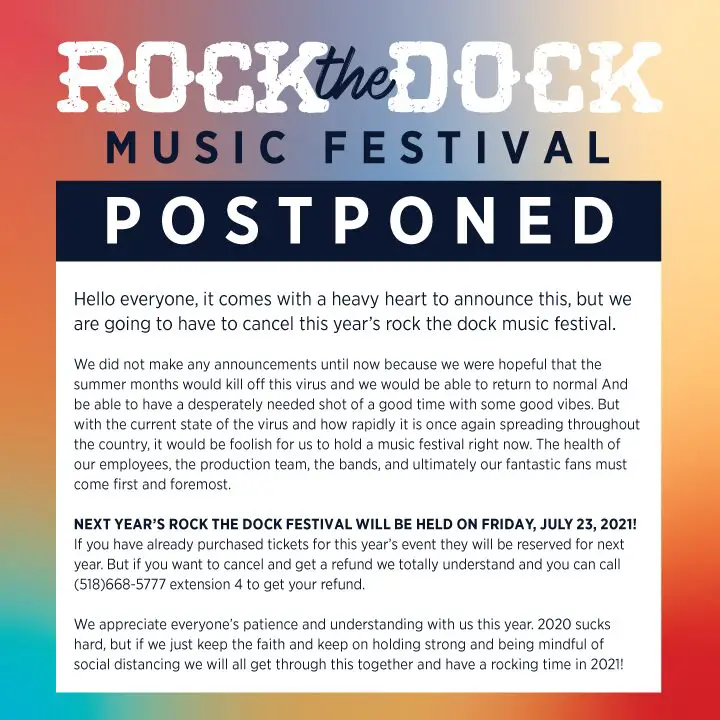 Originally scheduled for July 17, then rescheduled for August 14, the festival was looking forward to their fourth year at Lake George Steamboat Company, but have made plans for July 23, 2021 to hold the annual event.
Founded by Formula 5 in 2017 as a way to celebrate the 200th anniversary of the Lake George Steamboat Company, the band played their final show on July 12, 2019 at Rock the Dock. The festival hosts regional and national acts with a stage on the pier of the Lake George Steamboat Company, with three steamboats framing the event.
Keyboardist Matt Richards of Formula 5 was slated to return with Annie in the Water for this year's installment, but that will have to wait another year. Other announced artists included Dogs in a Pile, Raisinhead, and Big Time Kitty.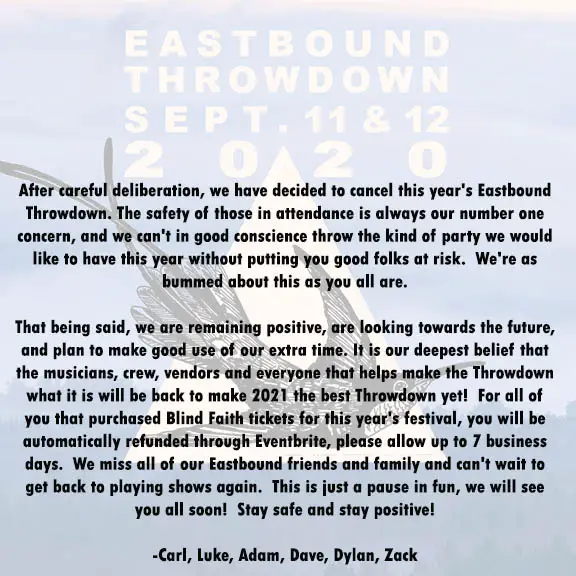 Eastbound Throwdown, hosted by beloved Northern rock outfit Eastbound Jesus, was scheduled to take place September 11-12, 2020. New dates have not been announced, and only Eastbound Jesus was announced for the lineup this year. Past lineups have included The Mallett Brothers Band, Girl Blue, Driftwood, Formula 5, The Ghost of Paul Revere, among many others.