Alternative rock band Miserable Chillers debuted their third single, "Saga's Sword," off their upcoming album, Audience of Summer, out Friday, August 7.
"The song really captures the feel of a curious young child exploring and actively pursuing new experiences, as Gallego even adds some ribbiting frogs and glimmering forest sounds to complement the track's shiny guitar riffs and marimba-sounding percussion."

Look At My Records
Bandleader Miguel Gallego grew up in suburban New Jersey, where he found his passion for music. He now lives in Brooklyn. He recorded and produced his latest tracks with Baby Blue Records, in New York.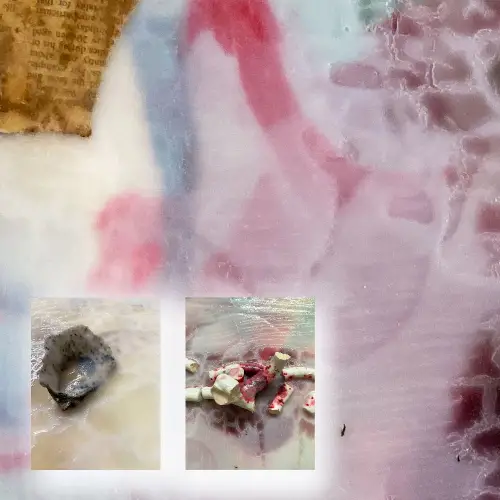 Miguel's creativity and intuition came from the world wide pandemic caused by COVID-19. "I think of myself as a late bloomer, a lot of things have only recently started to appear obvious to me," said Gallego.
As a result, Fifty percent of the proceeds from digital purchases on Bandcamp will be donated to Bed-Stuy Strong. This is a group of over 3,000 people helping in the aid of their community during the COVID-19 crisis.
I believe that in times of economic and public health crisis, and amidst the violent failures of state policy to address the needs of vulnerable communities, the necessity of local, communal responses to communal needs is especially acute. I would like to support a local mutual aid group. Bed-Stuy Strong centers on solidarity, care, and an imaginative approach addressing the needs of the community and neighborhood that I live in.

Miguel Gallego – Bandleader
Along with Gallego, artists from other bands contributed to the making of this album. Megan Braaten from Your Sister and Kabir Kumar of Sun Kin both sang backing vocals. While others like Sarah Goldfarb (Red Widow and Ovaeasy) played the cello. Together, they created the baroque pop sounds of the new record, exactly how is described as.
Audience of Summer is out Friday, August 7.
Mutual aid provides an alternative model for addressing need; and we badly need to embrace and imagine alternatives to our preexisting methods—be it the police, punitive and carceral responses to harm, or how we as a society provide for the healthcare of our neighbors.

Miguel Gallego – Bandleader