Woods Fest Music Festival postponed its third annual festivities until 2021. The COVID-19 outbreak caused the festival to be moved till next year to protect everyone involved. The lineup includes local favorites like The Roots of Creation, The Old Main, and West End Blend.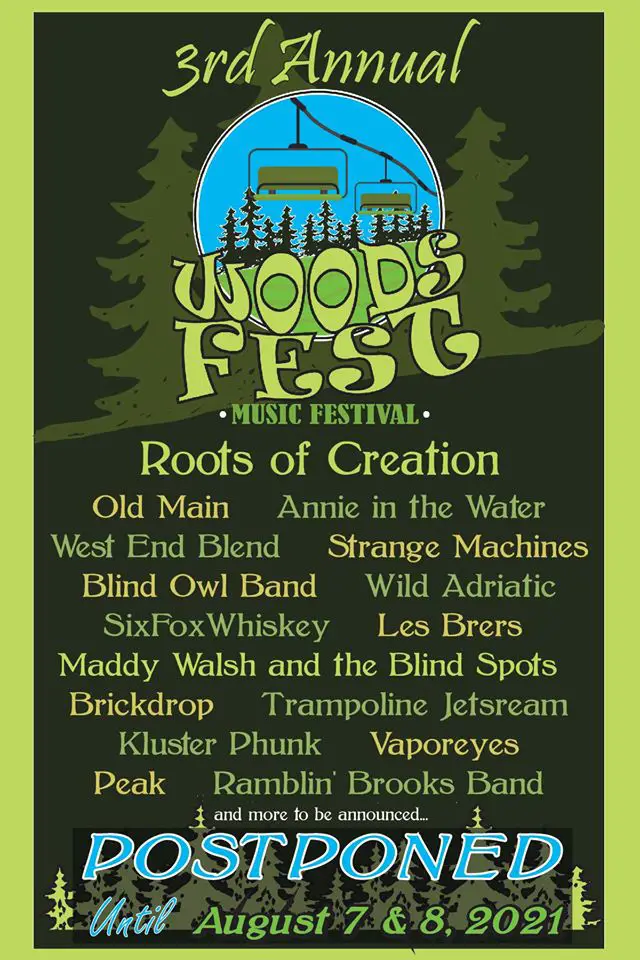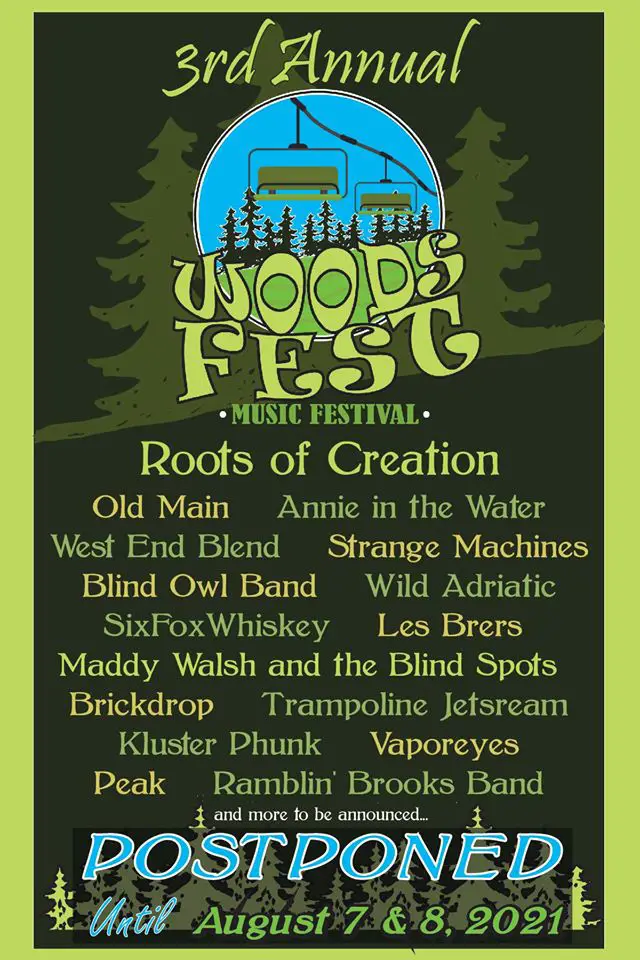 The festival will take place the same weekend it usually does in August next year on August 7-8 of 2021. The festival will be held at Woods Valley Ski Area on State Route 46 in Westernville. Woods Fest was planning to expand to being a two days festival this year with limited camping available on site and is planning that same structure for 2021. The festival will be back with a newly renovated Woods Valley chalet as the backdrop next year.
"We are very disappointed to have to cancel this year's event as it has quickly become an annual celebration of Central New York's music, art and culture in its two years of existence," The press release stated. It continued saying, "However, we feel the most prudent thing to do is to postpone this event until next year."
The 2021 festival will have The Roots of Creation, The Old Main, West End Blend, Annie in the Water, Strange Machine, Blind Owl Band, Wild Adreatic, Sixfox Whiskey, Les Brers, Maddy Walsh and The Blind Spots, Brickdrop, Trampoline Jetstream, Kluster Phunk, Vaporeyes, Peak, Ramblin' Brooks Band, with more to be announced. 
For more information on the Woods Fest Music Festival visit their Facebook Page.