Brooklyn-based funk band Turkuaz recently launched their latest creative endeavor this past with "HEY YOU, STAY TUNED," their hour-long recurring variety show available exclusively through the band's Facebook and YouTube channels.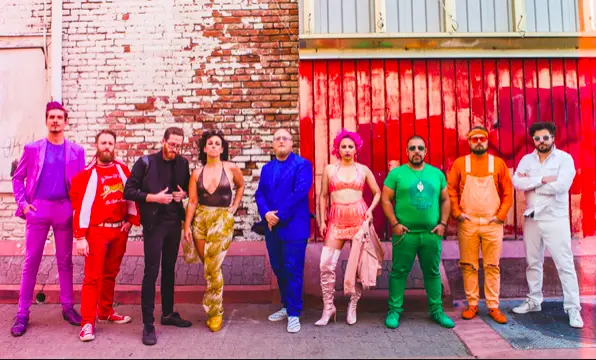 The pilot episode sees the eccentric nine-piece ensemble partake in a Hollywood Squares parody, aptly entitled "Turkuaz Squares." Comedian Brett Siddell, who also recently launched his own comedy special via Vimeo, acts as announcer, while Sirius XM's Ari Fink hosts the show. Additionally, special guests Andy Frasco and Eric "Benny" Bloom appear as contestants on the game show.
Gameshow antics are accompanied by a pop up video replay of Turkuaz's official music video for 2017 single "On the Run," which stars Chris Roberti from HBO's High Maintenance and Comedy Central's Broad City. Fans are also treated to never-before-released content from the band's recent None's A Ton concert film, with "Nightswimming" and "Coast to Coast" footage from the film spliced in.