It is now July 2020, the fifth month with minimal, if any, live music performances throughout New York State, let alone the country. Our venues are not yet open, but as the threat of COVID-19 decreases, parts of New York will enter Phase 4 and beyond, with the hope that live music will return, even if gradually.
While we may be stream weary, the prospect of live music is a motivator for many, and staying safe is the key given that New York and much of the Northeast are faring better than other areas of the country.
From viewing these photos taken during mid-late June, we can see the presence of the Black Lives Matter protests that spanned all 50 states. In all corners of New York there were protests, particularly in New York, protests that continue to push for defunding of the NYPD.
Working with 13 photographers to document more than 60 venues in 20 cities across New York State, NYS Music presents the second edition of our monthly series that looks at the current state of our beloved venues. When the venues reopen, we will share photo documentation recording the changes over time in all corners of the state.
Immense thanks goes out to all photographers and venues who are taking part in this monthly series. We'll start this month in the Capital District, with a drone montage from Zach Culver, covering the venues we long to return to, sooner, rather than later.
Manhattan and Brooklyn – photos by Joseph Buscarello
Saranac Lake – photos by Pete Mason
Plattsburgh – photos by Jerry Cadieux
Lake Placid – photos by Pete Mason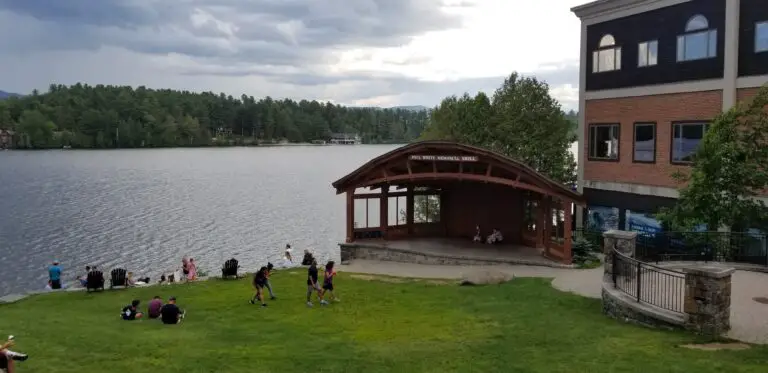 Tarrytown and Peekskill – photos by Steve Malinski