Brooklyn-based indie rock band, The Next Great American Novelist (aka NGAN), share their new single, "Drag," from their upcoming sophomore record, Careless Moon. Written before the pandemic and a better-late-than never Civil Rights revolution took the main stage of society. The new single, "Drag," works to show that there was never a comfortable or correct "normal" in life when times were "precedented," fully working for everyone.
Songwriter Sean Cahill explains the new single, saying:
I love New York City, though, some days it feels like a dysfunctional landscape of ill-routine. Living here, you realize you're functionally necessary but of small significance or importance within the larger enterprise. I'm immersed in a series of habits: standing in line, getting on a train, heading to work, buying coffee, buying booze… Are these choices I want to make or am I just keeping the machine going.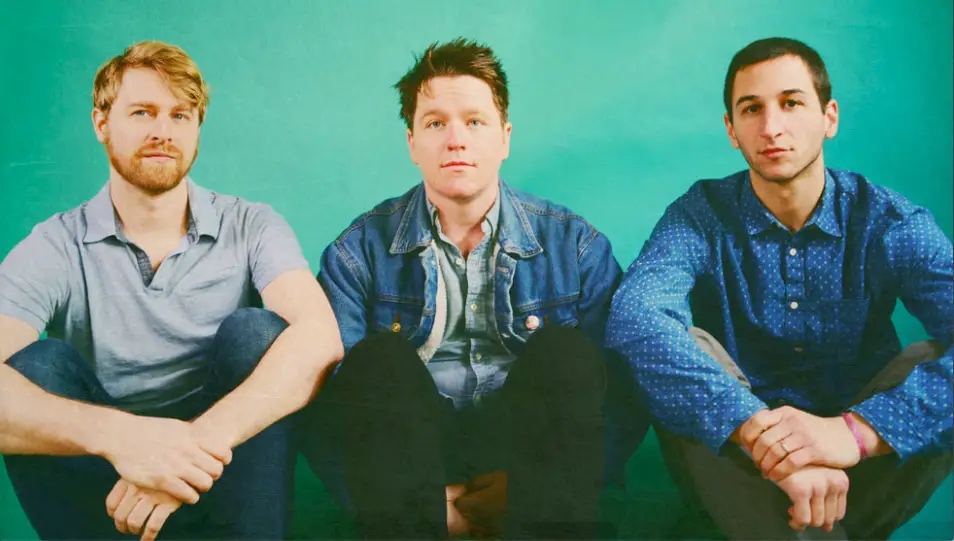 Cahill was on the verge of ending his The Next Great American Novelist project before it really even got off the ground. He recalls his experience saying:
I was working in life insurance, and I had a gig at some small venue in Bushwick. I almost didn't do it because I was so depressed from my living situation and work. I knew nobody, and my girlfriend didn't show up. I played the show solo, and I was so over everything. I just didn't give a shit, so I was very open and honest on stage. And this guy who was super shy came up to me afterwards and was like, 'Hey, I really like your music. I'm a sound engineer, you should come by my studio,' and gave me his card.
That shy fan was Justin Helm, an engineer at New York's The Cutting Room. Cahill later stopped by the studio and met the in-house producer, who happened to be Cummings. The two quickly hit it off, connecting over a love of The Beatles and Dirty Projectors. With Helm co-producing and engineering, Cummings would go on to co-produce and play on I'll See You in the Art You Love, Cahill's partially crowd-funded debut as The Next Great American Novelist.
It wasn't long before the pair went from friends to true creative collaborators. As soon as Art You Love was completed, they started approaching a few dozen bedroom demos Cahill had written. Eventually, Cummings expressed a not-so-secret desire to join NGAN, and Cahill was happy to welcome him to the foil. From that moment, the band's trajectory dramatically changed.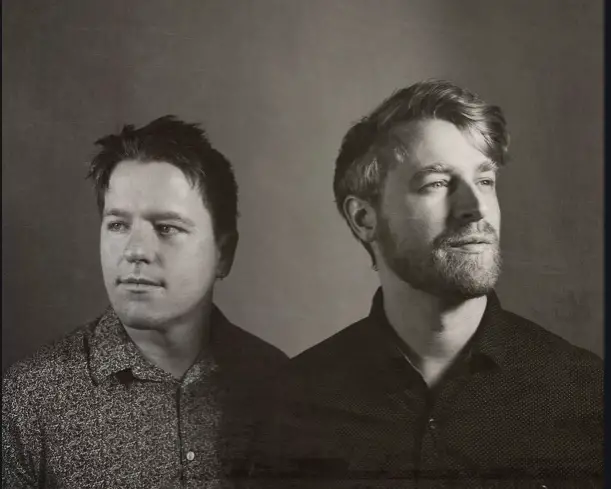 Cahill had never fostered a strong ambition to take his music beyond a personal escape. He'd studied classical guitar in college, but left the program when the criticism and perfection of academia began to suck the fun out of the art. Now with Cummings to play off of, Cahill was rediscovering the joys that attracted him to writing and performing in the first place. The duo have applied creative efforts outside the band as well, writing jingles for everything from Swedish Fish to dog medication.
More than ever, Cahill wanted NGAN to become a band people brought their friends to come see live. United, Cahill and Cummings set to work creating new songs that would "make sense live." It all came together in the studio with drummer Danny Sher of Horse Torso (his outfit with Baroness bassist Nick Jost) laying down the rhythm live to tape as they built towards their new record, Careless Moon.
Careless Moon is about the relationship between romance and indifference. How it's possible to see different concepts in the same symbol. One night, you could look at the moon and see an illuminating presence, brimming with light, offering clarity to a sky that is otherwise shrouded in darkness. The ridges of its surface appear as something familiar, a face, looking down and bringing you comfort. Other nights the moon can seem callous: an indifferent rock suspended unwillingly by gravity. You remember that the moon drifts from the earth by 3.8 cm each year, orbiting away from you as it barrels out into space. Your life changes but the moon doesn't, each night you can find it waiting for you. When you realize that it has no attachment to you, it is frightening.

Sean Cahill – The Next Great American Novelist