21 year-old pop artist Lexi Mariah has released her new single "SOURPATCH." Mariah's music represents emotions of ambition and enthusiasm that are filled with exhilarating sounds of pop.
Music has always been a big part of the pop artist's life from playing the piano at seven years old to learning how to play ukulele, guitar, and bass all on her own. Ever since Mariah first performed on stage, she discovered her passion for music and began pursuing her music career. She's been writing her own songs at eight years old and enjoys performing at local bars, and open mics.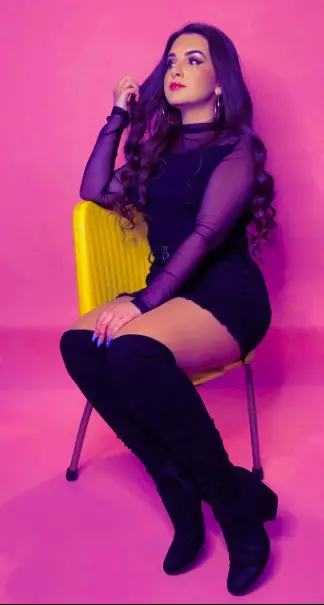 Artists such as Cher Lloyd, Taylor Swift, Meghan Trainor, and Alessia Cara have inspired Mariah's style. Her music incorporates pop elements but isn't "afraid to be experimental" she says, looking to incorporate other genres into her music. 
Her latest single "SOURPATCH" takes a powerful approach and communicates a different message from her previous singles. Mariah says that the song is about "the two different sides of someone's personality, finding the fine line between the nice and the nasty side." Her other songs such as "Strange" illustrate the pain and sorrow in losing someone, while "Oh Boy" conveys confidence and perseverance.
As for now, Lexi Mariah has been advocating for the Black Lives Matter Movement and is continuing to write her own songs while quarantining. She hopes to get back to the studio to record music and go on tour once the lockdown is over.
Lexi Mariah describes what she wants her music to represent:
I want a wide range of people of all ages to be able to listen to my music and enjoy it. I want to spread positivity and make uplifting bold empowering music.