Opera Saratoga has launched a new series of online programming called OPERA SARATOGA: CONNECT!. This comes in response to the recent limitations placed on many in the music industry from the Coronavirus Pandemic. Moving away from the standard path of releasing archived material that many other organizations have taken, Opera Saratoga has developed six new programs including Daily, Kids, Symposia, Classes, Trivia and Mentorship.
Opera Saratoga's Artistic and General Director Lawrence Edelson explained: "We have decided to launch programs for our audiences that have been created specifically for the way people engage online producing a combination of newly created video performances for social media, as well as new opportunities to enjoy and learn about opera that are more interactive. Opera Saratoga has always focused on building community. OPERA SARATOGA: CONNECT! was designed to allow us to do just that – connect digitally with our community. Each element of this initiative allows audiences to enjoy opera, classical vocal music, and musical theater in a different way, from short videos released every day throughout the summer featuring members of our Festival Artist program, to interactive trivia games, classes, and symposia, featuring guests from around the globe."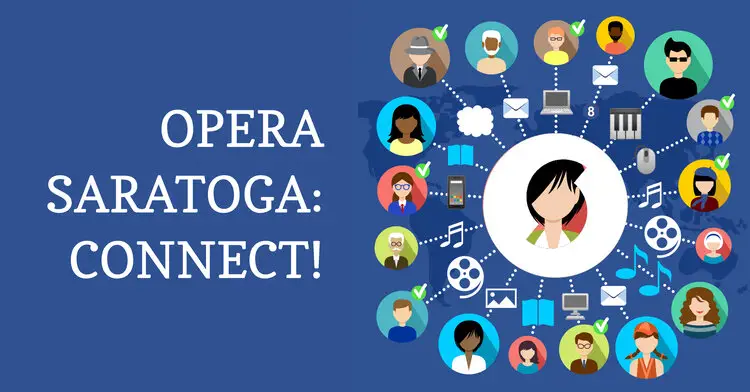 Programming will be a combination of free and a few paid activities to which there are scholarships available for those experiencing financial hardships during the pandemic. This will provide a wide opportunity for many to experience opera classical vocal music, and musical theater in many different ways right from your home. Complete details about each of the six programs as part of OPERA SARATOGA: CONNECT! may be found online. 
For over 50 years Opera Saratoga, formerly known as Lake George Opera, has been a pillar in the upstate community for world class opera. Not only do they perform for more than 25,000 people at the annual Summer Festival but also have become the launching point for emerging operatic artists. They utilize not only their own stage but also the cultural, historic and natural resources of the surrounding Saratoga Springs, the Lower Adirondack and New York State Capital areas to bring unique and innovative opportunities to the public.  
Check out below their newest opera 'The Selfish Giant' based on the classic children's story by Oscar Wilde. This was produced remotely after the start of COVID-19 in partnership  with the New York City based company American Lyric Theater.