As of Friday, June 12, the self-titled debut album from Mariah Carey is 30 years old. With four consecutive #1 singles on the Billboard Hot 100 including "Vision of Love" and "Someday," it instantly shot the Long Island-born diva into superstardom and an elite class of vocal legends including Whitney Houston. While Mariah's legacy has been watered down to that of a washed-up Christmas singer in recent years, this unfair revisionist history ignores the impact she's had on virtually every pop and R&B act after her.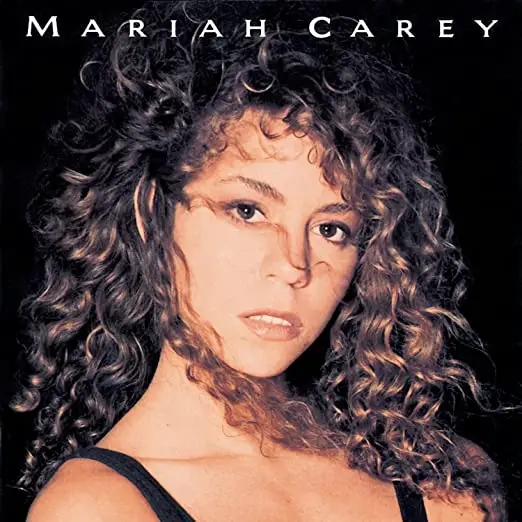 When Mariah Carey released "Vision of Love" in 1990, the French-German duo Milli Vanilli had just been busted for lip-syncing and artists like Madonna made up for subpar vocal talent with shock value and spectacle. On the contrary, Carey demonstrated she was capable of belting, runs, melisma, and whistle tones in less than four minutes, swinging the pop pendulum the other way and reintroducing the concept of pop stars as vocalists with few gimmicks besides their own voices. More of these rose to fame throughout the 90s, from Brandy to Usher to Destiny's Child, and the explosion of reality talent shows in the 2000s only intensified the phenomenon. Mariah's power ballads like "Vision of Love" and "Hero" have been American Idol since its inception, a show she eventually judged.
Throughout the 90s and 2000s, Carey achieved 18 #1 hit singles on the Billboard Hot 100. She wrote and produced 17 of them, the sole exception being a cover of the Jackson 5's "I'll Be There" for her MTV Unplugged EP. She also shared the record for the chart's longest-running #1 with Boyz II Men for their 1995 single "One Sweet Day," which spent 16 weeks at the top and had yet to be surpassed until Lil Nas X's 2019 hit "Old Town Road" beat it with 19 weeks atop. Late last year, "All I Want For Christmas Is You" finally hit #1 on its 25th anniversary, giving Carey her 19th #1 overall and the first in 12 years.
Despite her immense success, Mariah's career hasn't been without its setbacks. She made bizarre guest appearances on MTV's TRL and Cribs in the early 2000s that she later attributed to bipolar disorder, and she was the subject of public ridicule when critics panned her 2001 film and album Glitter. However, she returned to form with her 2005 comeback single "We Belong Together" and its accompanying album The Emancipation of Mimi, winning three Grammy Awards. And although her 2016 New Year's Eve fiasco temporarily made her the butt of the joke again, she set it right with a pitch-perfect performance the following year.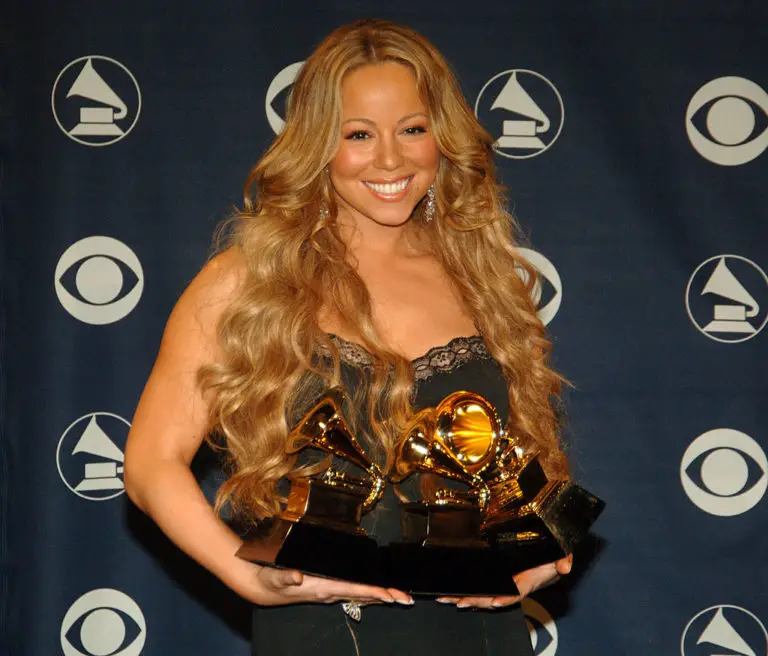 Carey is also no stranger to engaging in public feuds with other singers. Interestingly, a short glance at the long list of artists Carey has feuded with shows that they've all been influenced by her in one way or another: Christina Aguilera, Jennifer Lopez, Demi Lovato, Ariana Grande, and Nicki Minaj, to name just a few. They might not like her, but they still respect her achievements and emulate her in their music, style, and personas. With the Ol' Dirty Bastard remix of "Fantasy" in 1995, Mariah became one of the first mainstream pop singers to feature a rapper on a song's verses while singing the hook—now a common crossover recipe for top 40 artists.
Even Canadian electropop artist Grimes defended her love of Mariah Carey to Pitchfork, saying, "I know very few adult males who consider themselves serious 'music guys' who don't laugh when I say I like Mariah Carey. Why? Because she's beautiful and people like her. Therefore she must be selling sex, right? So obviously her music is terrible, right? Ugh. The first time I heard Mariah Carey, it shattered the fabric of my existence."
Celebrate the album's 30th anniversary below: