With a successful phase one of their crowdfunding campaign reached, Grammy winning pianist/composer Arturo O'Farrill and nonprofit the Afro Latin Jazz Alliance (ALJA), have announced that they will be raising the bar by setting the goal to $100,000 for phase two. 
The $30,000 was able to provide 100 artists with grants. These grants are all part of the ALJA Emergency Artist Fund initiative in response to the economic hardships faced by New York and New Jersey artists after the start of the Coronavirus Pandemic.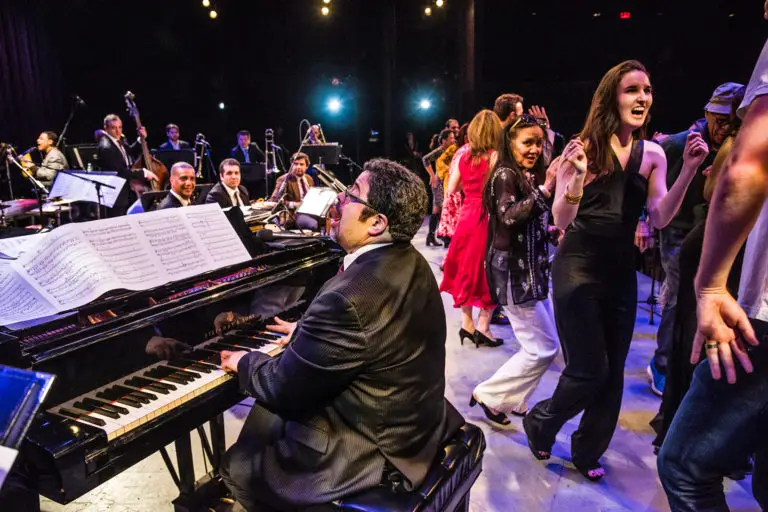 Open to all residents of New York and New Jersey, the fund prioritizes the Afro Latin and Latin Jazz communities in both states. All donations go 100% to providing monetary relief for a community who were hit hard since the pandemic started. Donations can be here. 
Marietta Ulacia, Executive Director of Afro Latin Jazz Alliance gave this statement; "It's during challenging times like the ones we are now living in that our community excels in its strength, compassion, and ability to come together for the benefit of all. Today, with the current crisis created by COVID-19, we ask for your generous support to help our community of musicians, teaching artists, and the artistic community at large. No amount is too small. Your donation will make a difference!"
In addition to ongoing fundraising, ALJA was also excited to announce a partnership with the New York City venue Birdland that will bring a new online audience engagement including an exclusive weekly concert featuring Arturo O'Farrill and the Afro Latin Jazz Orchestra. "Virtual Birdland" brings 18 artists together, performing from the comfort of their own homes. More information and a complete schedule can be found on Birdland's website.
With over 40 years of jazz training and experience, Mexico native Arturo O'Farrill has long played a role in promoting the important musical traditions of Afro Latin Jazz. He founded the Afro Latin Jazz Orchestra in 2002 bringing the sound global. The non-profit Afro Latin Jazz Alliance (ALJA) followed five years later in 2007 to efforts to use performance and education programs  to promote Afro Latin Jazz.