Recharged and reborn, the "new look" Spafford have been on fire as of late. Have you been paying attention to their FREE live-streams? We have, and that's why when the band rolled though Fairfield, Connecticut on January 26th and the FOMO became real, we knew we just had to send it across state lines.
Rewarded for the effort, Spafford offered up an absolute whopper of a show at The Warehouse FTC. With jams that went long and strong and deep into the night, the band simultaneously put to bed any lingering fears that fans may have had after saying 'goodbye' to one their founding members.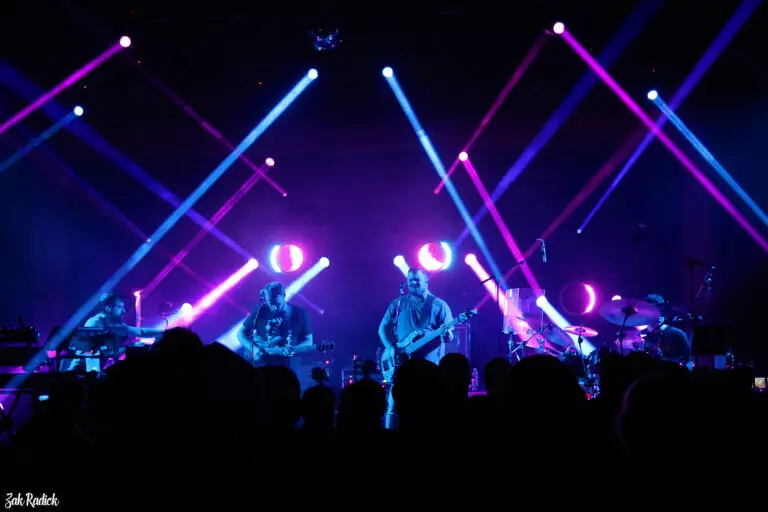 Opening the performance with the slow buildup of "Gold Glittered Hat," each member of the band would slowly join in on the groove until forming one rock-solid beast that breathed together as one. Collectively known as Spafford, the band is comprised of guitarist Brian Moss, bassist Jordan Fairless, drummer Nick Thachyk and making his madden tour with the band this winter is keyboardist Corey Schechtman, who was handpicked to take over after Andrew "Red" Johnson left the group at the end of 2022.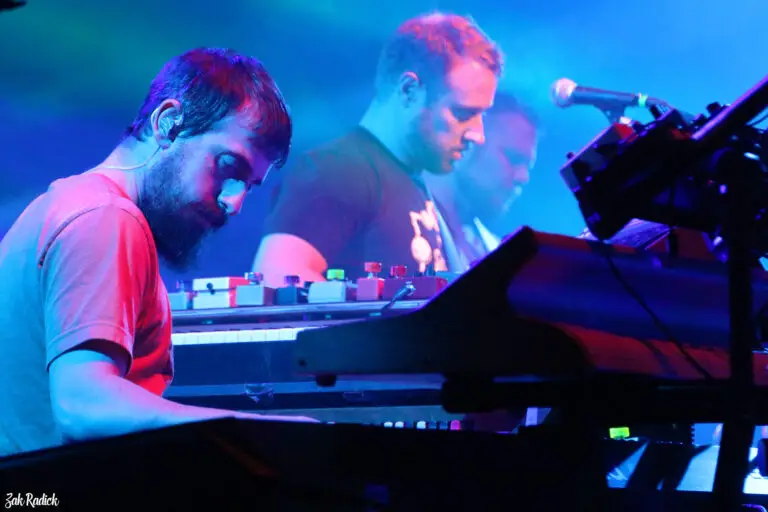 Taking the opening tune for a ride, it wasn't long before Spafford showcased their immense improvisational prowess. As the song dipped deep into the funky end of the waters, the band would patiently and organically morph into even deeper spaces and come out swimming on the sublime side.  Going the distance on the opening jam and even teasing a bit of Pink Floyd's "Young Lust," the 28 minute 'Hat' would seamlessly segue into the much sought after "Dream Jam," which hadn't been played since November of last year.
Another treat came next for the hot Fairfield crowd as Jordan Fairless led the group through an up-tempo cover of the Red Hot Chili Peppers' song "Soul to Squeeze," you know, the one from the Coneheads soundtrack. Fairless would continue handling vocals and dropping major bass bombs all through parts I and II of "Doghouse," which bought us to the shows half-way point.
Long-time Spafford fans knew they were in for something special when the band came out with "All My Friends" to start the second set.  That's because you can almost always count on a coveted "Bee Jam" following suite and this night was no exception. A near 17 minute Bee got the "A+" treatment and would eventually lead the band directly into "Fake the Fate" next.  After a brief pause in the action to allow the audience to catch their breath, one excited fan screamed out "You guys rip!" which got a nice little chuckle from the four guys on stage.  
Broken wing, learn to fly.

Just for a moment,

Please take a ride.

When all that's left is the desire,

How much higher can we go?

Lyrics from Broken Wing
Up next was "Broken Wing," a song that originally made it's live debut on April 20, 2018, but was only recently released on the bands latest studio recording Simple Mysteries that came out late last year. Quickly establishing itself as a major jam vehicle for the band, this rendition was the longest song of the second set, clocking in at just over 22 minutes and allowed to band to show off a bit of their 'jam-tronica' influences. The new guy, Schechtman, was right at home here, adding his unique touch with some other-worldly textures and soundscapes before things would end up going in the direction of a full-fledged "untz" dance party that had fans loving it.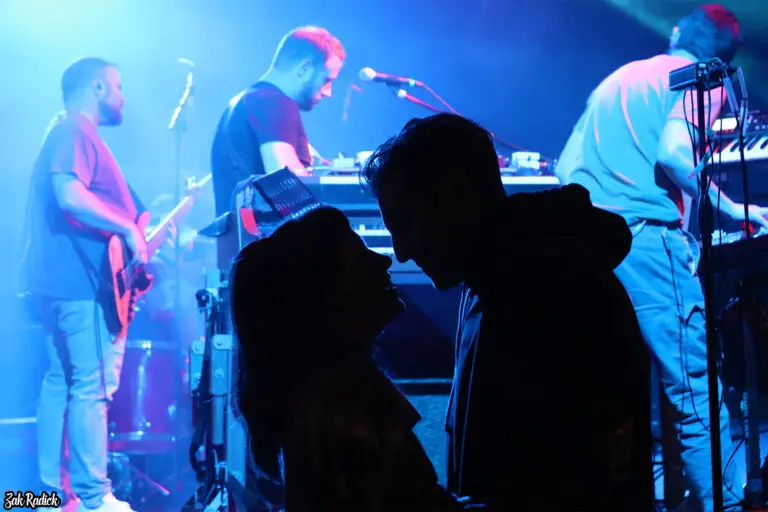 Taking a bit of a left turn, the band would surprise everyone next with their upbeat version of the Gary Jules/Tears for Fears classic "Mad World," before bringing the second set to a close by uncorking a monster version of "Plans" that featured an extra stanky bass solo from Fairless, then a funked-out, shred-heavy peak to match up perfectly with Jason Goers mesmerizing light show.
Prior to the encore, front man Brian Moss would say how much fun this winter tour has been so far, while also giving a heartfelt shoutout to the road crew and formally introducing everyone to the newest member of the band, Corey. Storytime would continue as Moss reminisced about the bands earliest days when he was living in a 500 sq-ft studio apartment sitting around with friend, actor, and fellow musician Jaryd Smart when the two wrote the final song of the night together, "Levilan Shores." Jaryd, who happened to be in the warehouse running the merch table, would take a quick break and hop up on stage to deliver the songs reggae verse and exchange hugs with his brothers to bring the evening to a close.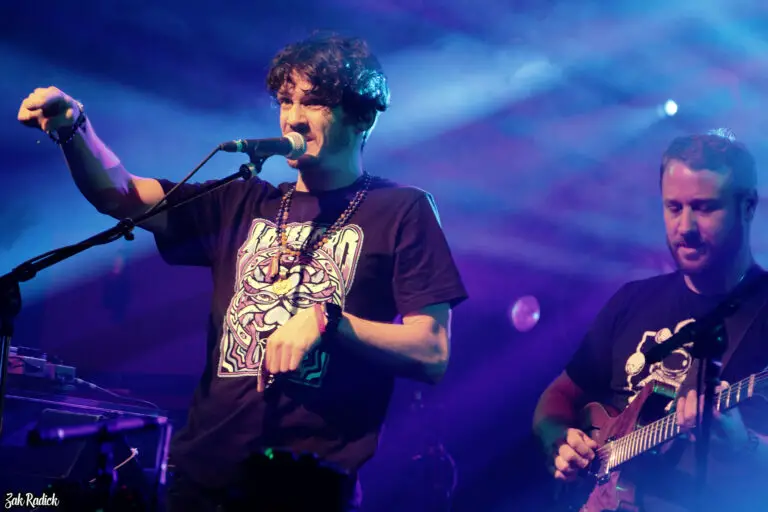 With the band currently firing on all cylinders and Schechtman already settling in and showing his worth, look for big things ahead for Spafford in 2023.  With one more New York date set for Buffalo's Iron Works on January 31st, the band will then head west for the remainder of winter before returning to Ithaca's Deep Dive in late March.  Be sure to check them out when they come to your city, but in the meantime, you can listen the entire Fairfield show (and all of the band's recent live streams) by following their Youtube channel.
Spafford | The Warehouse at FTC | Fairfield, CT | 1/26/23
Set 1: Gold Glittered Hat > Dream Jam > Soul To Squeeze [1], Doghouse > Part II
Set 2: All My Friends > Bee Jam > Fake The Fate, Broken Wing > Mad World [2], Plans
Encore: Levilan Shores [3]
[1]: Red Hot Chili Peppers
[2]: Tears for Fears
[3]: w/ Jaryd Smart