Smithsonian Folkways has released an album of recordings from legendary bluegrass musician Doc Watson and fiddle player Gaither Carlton. The recordings on Watson and Carlton come from two concerts in New York City in October 1962; one concert at the NYU School of Education and the other at Blind Lemon's (a folk club in the West Village that was gone the next week).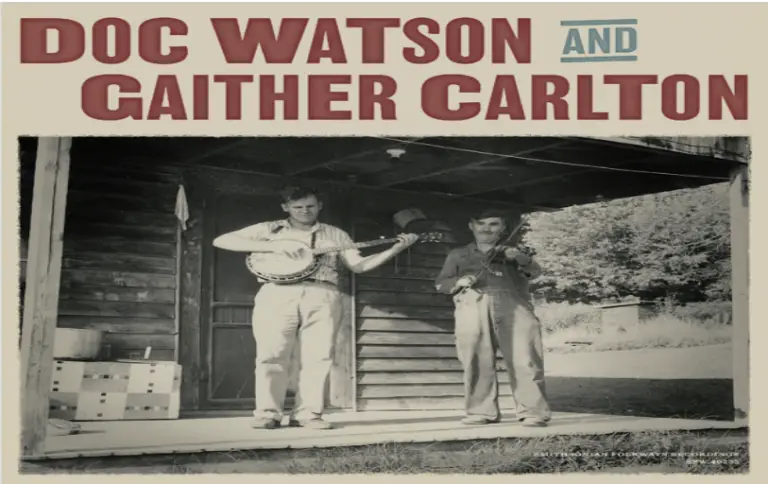 In the early 1960s, Watson was playing rockabilly tunes on his electric guitar near his home in tiny Deep Gap, NC when he was discovered by folklorist Ralph Rinzler. Watson became known for his heartfelt, powerful singing and the distinctive sound of his acoustic guitar.
Ralph Rinzler set up the concerts as Watson's debut in New York, but it was a young Peter Siegel, who recorded both concerts in New York. Siegel still lives in New York, and founded the Nonesuch Explorer Series. He went on to produce music with Watson, and other talented artists such as Paul Siebel, Tom Paxton, Roy Buchanan. Peter Siegel shared his thoughts on how Doc Watson influenced future guitarists: 
Today there are all these great flatpicking guitarists we know about. Clarence White, Tony Rice, all kinds of people. Billy Strings too now. At that time, nobody had ever heard a folk guitar player play like that! In folk music, the guitar was an accompanying instrument, which was usually strummed in a specific way. So when Doc showed up, it blew my mind. It blew everyone's mind!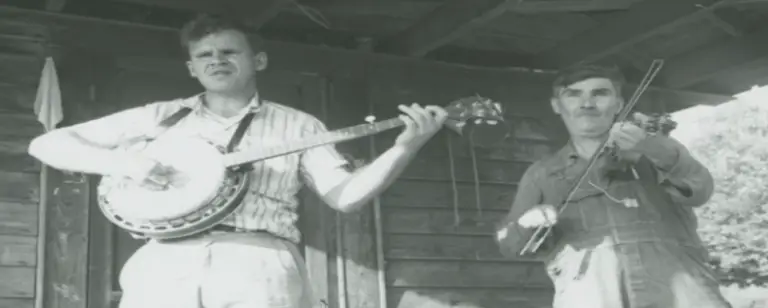 The music that is played on these recordings is not the virtuosic guitar style Watson is known for. Throughout the album are songs like "Double File" and "He's Coming to Us Dead" that are comprised of the fiddle, guitar, and banjo to demonstrate the roots of Scottish and Irish music.
Key Tracks: Double File, He's Coming to Us Dead