Chameleonize, a six-piece acid-jazz / funk-fusion band based in New York City, will be joined by Nerd Salad for a Phish After-Party at Arlene's Grocery on the Lower East Side on Sunday, December 29.
Doors are at 11:30pm, with Chameleonize at Midnight and Nerd Salad at 1:00am. Tickets are $10 in advance or $12 day of show. More info can be found here.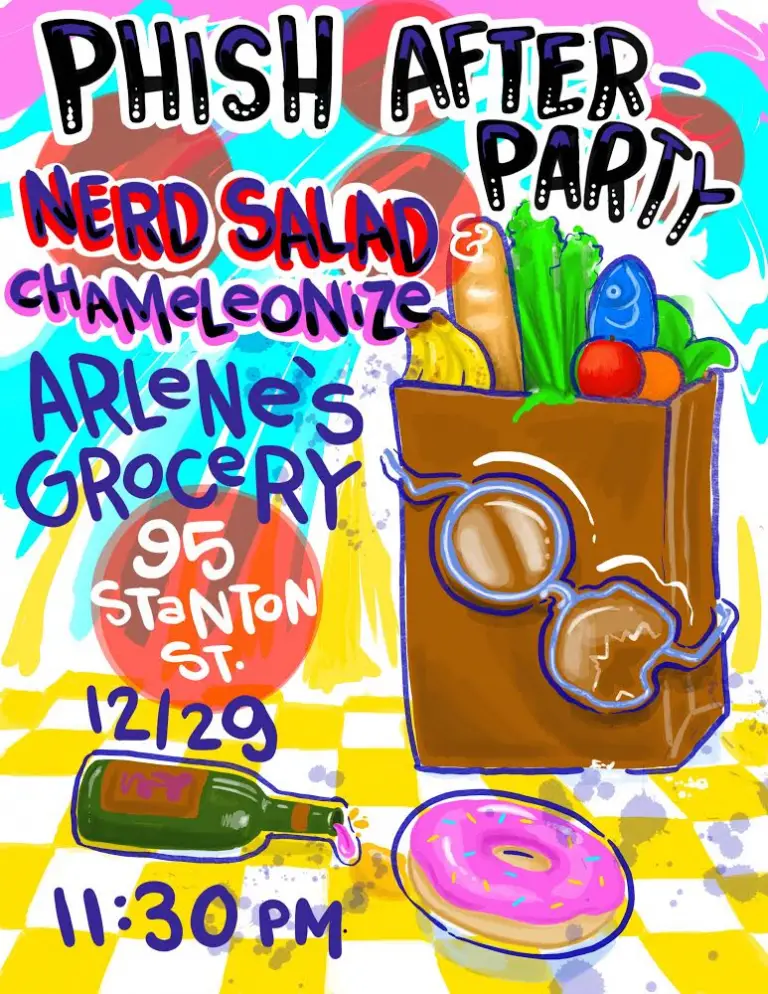 Chameleonize draw influences from Erykah Badu, Snarky Puppy, and Hiatus Kaiyote. They combine complex musical sequences with attractive pop melodies and hip-hop grooves, and exhibit a unique twist on contemporary music. Current members include Gabi Feliciano on vocals and alto saxophone, Mo LaMastro on guitar, Brian Gipson on guitar, Mikey Rotunno on bass, and Jake Navarro on drums.
Nerd Salad's music is the product of childhood friends combining their love for the melodies of alternative rock, with their appreciation for technical musicianship. Their debut album Your Father And I Aren't Angry, We're Just Disappointed showcases the wide range of styles Nerd Salad is capable of. In just under twenty minutes of music, they leap from the infectious melodies of indie rock, to the psychedelic grooves of funk rock, and even the crushing breakdowns of metal, all while keeping their lyrics witty and relatable. Nerd Salad is truly an act that offers a little something for everyone.