Chameleonize, a six-piece acid-jazz / funk-fusion band based in New York City have recently released their latest single Day Job, and have been tapped to perform at Brooklyn Bowl for the first time on Monday, September 16 with Funk You and Bencoolen.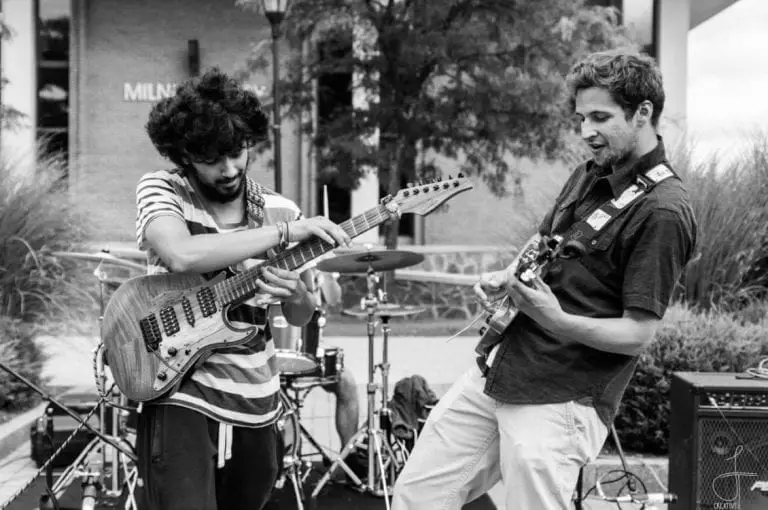 Chameleonize draw influences from Erykah Badu, Snarky Puppy, and Hiatus Kaiyote. They combine complex musical sequences with attractive pop melodies and hip-hop grooves, and exhibit a unique twist on contemporary music.
For their Brooklyn Bowl premiere on Monday, September 16th, Chameleonize will open the night with Funk You and Bencoolen following. Listen to Chameleonize "Day Job" below.
Hailing from the East Side Georgia town of Augusta, Funk You is an outgoing burst of energy that is continually climbing their way to the top of the music scene. This "funk" oriented outfit projects multiple musical styles focusing mainly on dance driven grooves with powerful clean vocals. Incorporating intriguing musical composition, tasteful lyrics, and crowd captivating live performances, Funk You is surely to make an imprint on your musical taste.
Bencoolen, a maximalist rock band that includes blues, funk, and soul influences in their sound. The band features soaring vocals, swift sax lines, and huge guitar tones. Bencoolen grabbed a hometown sell out show in Washington DC in September 2018. They have also supported Marcus King, Mihali of Twiddle, Spafford, Mungion, Atlas Road Crew, Mondo Cozmo, and Big Something. The band landed major festival slots 2017-2019 around the East Coast, including at Firefly, Musikfest, the Big What, and Savannah Stopover.