Rooted Entertainment and Woods Valley Ski Area are joining forces to celebrate Mother Earth with the inaugural Harvestfest at the ski area located just north of Rome on Oct. 19.
The day-long, first-year festival is headlined by Hayley Jane with special guest Rob Compa of Dopapod and Syracuse's Root Shock.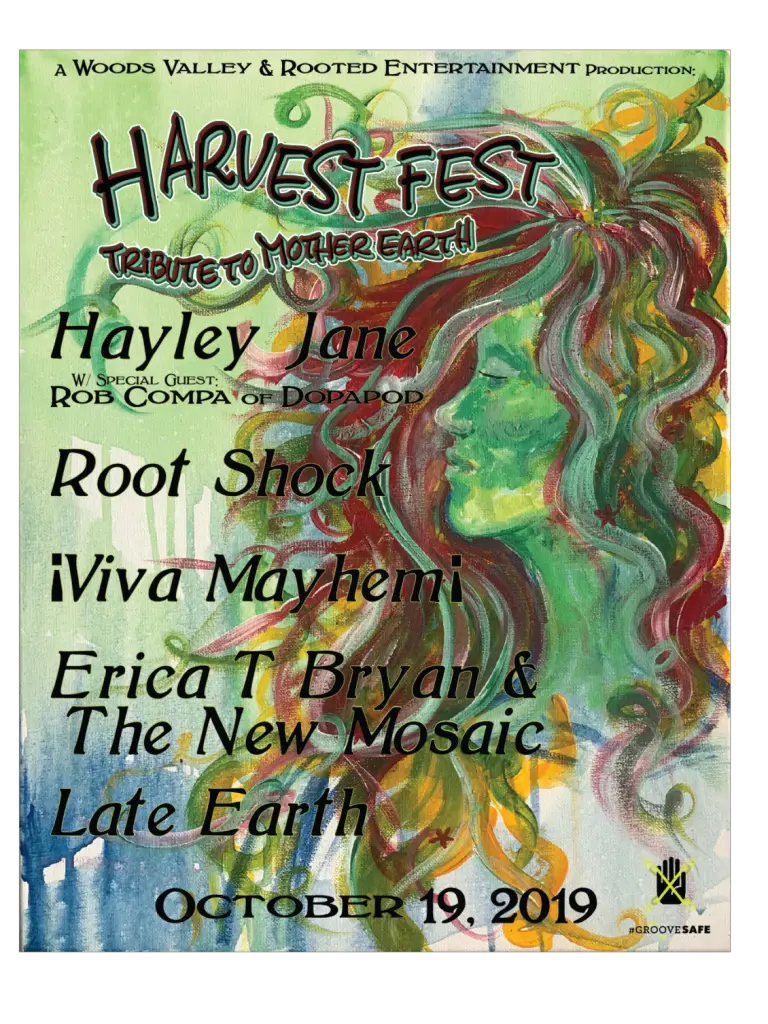 The festival kicks off at 2:00 p.m. and is designed as a celebration of Mother Earth and female musicians. Joining the headliners are Connecticut r&b/soul act Erica T. Bryan from West End Blend with her latest project the New Mosaic, Ithaca ska band ¡Viva Mayhem!, and Syracuse alt-blues punks Late Earth.
A portion of the proceeds from the festival will be donated to Groovesafe, a non-profit movement organized to stop unwanted touching and sexual assault at live music events.
Tickets for the family-friendly festival are $20 and available through the Woods Valley website here. For more information, visit the Facebook event page here.