Ambassador Music Group (AMG) will host its second annual Rocktoberfest music festival on Saturday, October 5th as a benefit for Cohoes-based nonprofit Community Miracles In Action (CMA) and CMA's Louder Dreams project. The free, family-friendly event will run from noon to 6:00 pm in the heart of Albany's Warehouse District (15 Pleasant Street, 12207).
The successful launch of Rocktoberfest in 2018 featured three main-stage acts and two acoustic performances. This year, Rocktoberfest will feature seven acts on the Louder Dreams main stage. Headliners include American Idol's Madison VanDenburg, Americana-rock group C.K. & The Rising Tide and indie-rockers El Modernist. Rounding out the lineup are pop/indie/R&B artists Vince Palmeri, Julia Gargano, David Cuttino & The Antiks and This Strange Paradise.
Rocktoberfest is central to AMG's mission of featuring local musicians, partnering with and promoting local businesses, and helping local non-profits. Fulfilling the goal of helping local non-profits, Rocktoberfest 2019 has partnered with Community Miracles in Action (CMA). CMA is a drop-in teen center offering a safe place for kids to set and achieve goals, build meaningful relationships, and connect with adults who provide structure and compassion. In support of this collaboration and in support of teens, the "Louder Dreams" rock stage will feature special performances by CMA and Youth FX (another non-profit organization helping students through film) youths in between main acts.
In an interview with Spot 518 ("Calculated Venture") in 2018: "The community aspect of the music scene here is unlike anywhere I've been," said Andrew, co-owner and artist manager of AMG. "I think there's potential for something bigger to happen in the music scene, here in Albany," said Rose, co-owner and marketing director of AMG. "And we're on the brink of making it bigger than what it is right now. I think we're all trying to make it happen."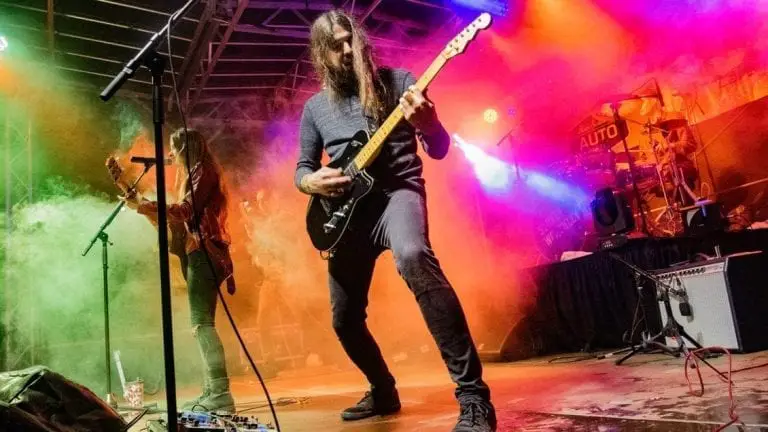 Ambassador Music Group (AMG) is an artist management company based in Albany, New York. AMG's artists have performed on stages across New York and New England and benefit from a devoted management and PR team. While promoting their own roster, AMG reserves resources to support local musicians, partner with local businesses, and help children through music. Learn more at www.ambassadormusicgroup.com.