On Friday, September 20th, Phantasy Tour will celebrate 20 years with a performance by Star Kitchen at The 8×10. As a Baltimore-based, grassroots organization that has long supported The Disco Biscuits, Star Kitchen at the legendary 8×10 venue is the perfect way to celebrate twenty years of set-list obsession.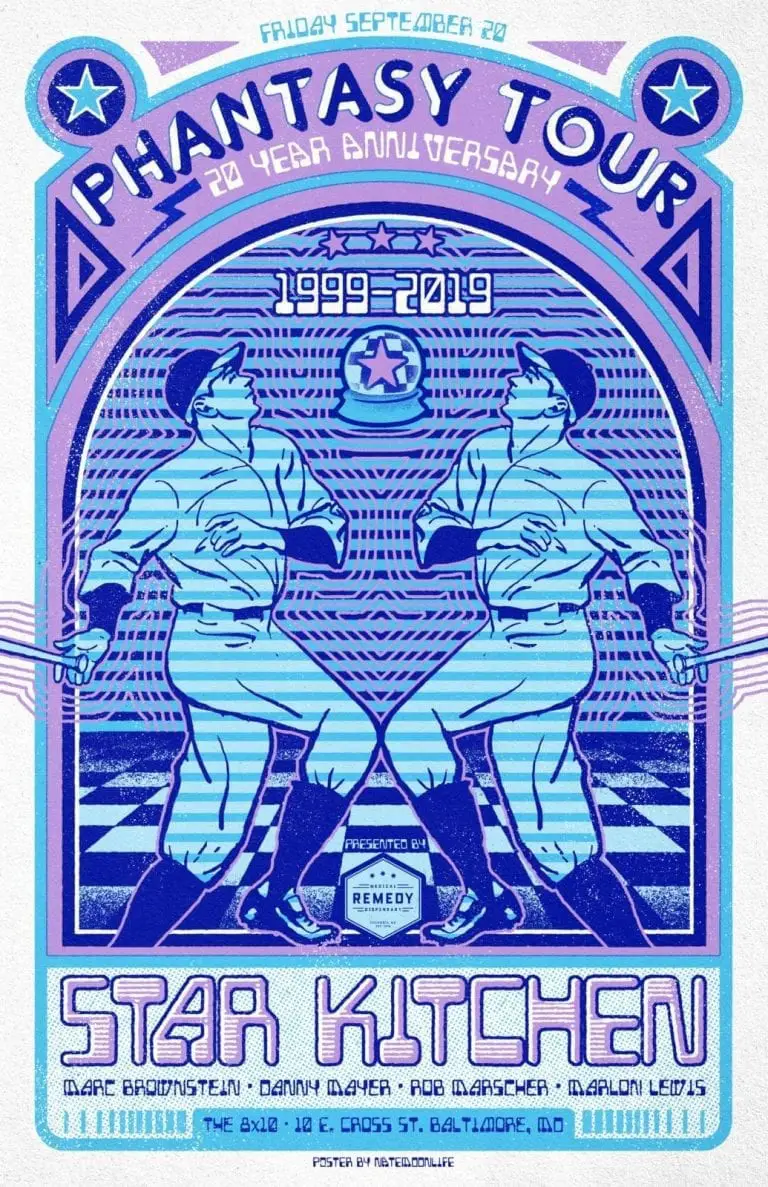 Star Kitchen is a star-studded side project by members of many of Phantasy Tour's long time favorite bands. Featuring bassist Marc Brownstein (The Disco Biscuits), guitarist Danny Mayer (Eric Krasno Band), keyboardist Rob Marscher (Addison Groove Project, Matisyahu) and drummer Marlon Lewis (Lauryn Hill, John Legend), the band is known for their exploratory jazz improvisations that stray from what listeners may expect from this cast. Surprising as it may be, everyone leaves a Star Kitchen show revived. Their two sets at The 8×10 will begin at 9:30pm.
Phantasy Tour is an online community of live music fans largely driven by set list prediction games for jam bands. Inspired by Phish and their 1999 Fall Tour, Phantasy Tour has now expanded to include the majority of touring bands one would consider to be in the jam/Americana/funk live rotation. PTers use the platform not only to play set list prediction games with their friends, but also to connect with other fans of their favorite bands and collect their live music experiences. To date, Phantasy Tour has over 170,000 registered members.
Tickets are available now. This show is sponsored in part by Remedy Columbia.